Thursday, March 18, 2010, 11:26 PM
Posted by Administrator
We climbed out of the tent before dawn in search of sunrise photos. Instead, we got fog. But that made for some cool photos too.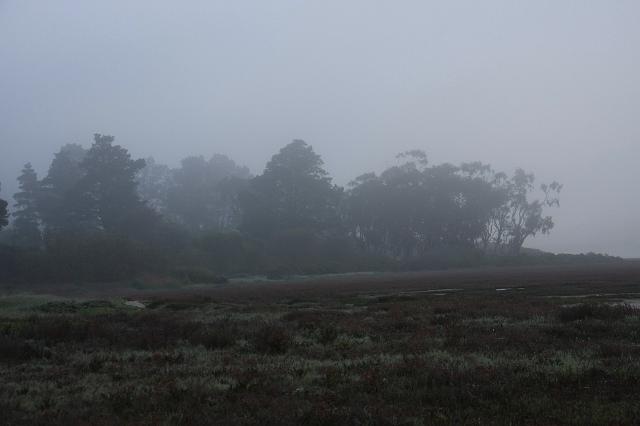 Our first stop of the day was the Piedras Blancas Elephant Seal Rookery which was amazing!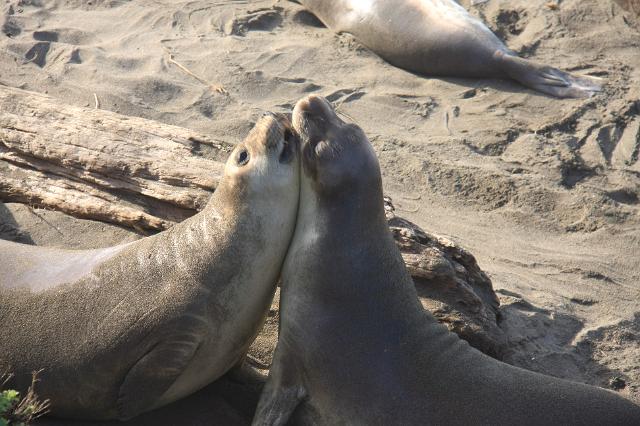 We continued up Highway, 1 ready for the legendary views of Big Sur. Unfortunately, the fog stuck with us all the way through this area until we reached the affluent town of Carmel-By-The-Sea. No, we did not see the former mayor, Clint Eastwood, but we did see lots of Porches, BMW's and the like.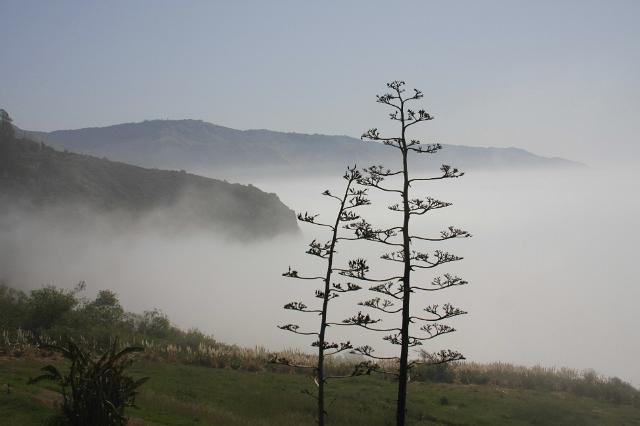 Yelp.com led us to Dametra, a Greek restaurant, and we stayed for lunch, despite an overly effusive, ass-kissing host who told us that we were "about to be spoiled." Do people really go for this schmaltz?
But the food, a roasted vegetable salad and chicken souvlaki, was spectacular. To cap it all off, the host insisted on hugging both me and Paul as we were leaving. It was a memorable meal!
Next up was Monterey where we got an amazing seafood cocktail at Fisherman's Wharf, strolled Cannery Row and then got free entry at the Monterey Bay Aquarium.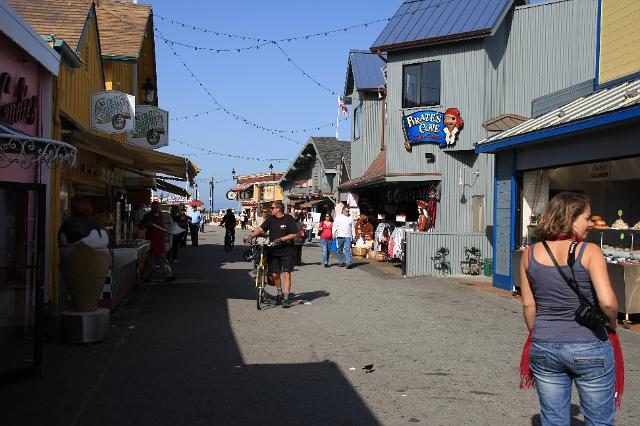 It was 4:30 and we were hedging on whether or not we wanted to pay the admission fee with only 90 minutes before closing. Tickets were $30 – each! An elderly ticket seller with a kind heart (and a sense of humor) offered us free admission if we would dance for him. So, we did a little two-step and in we went!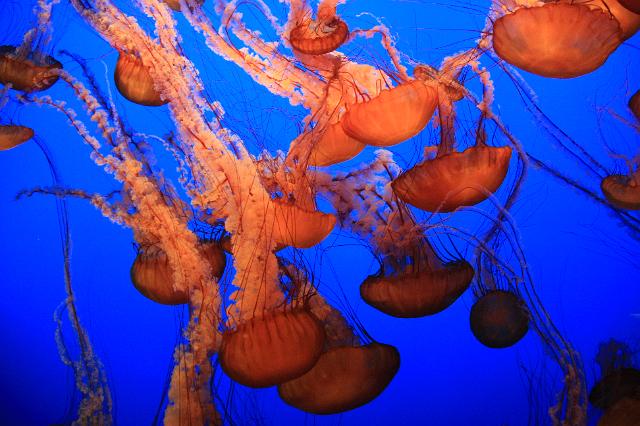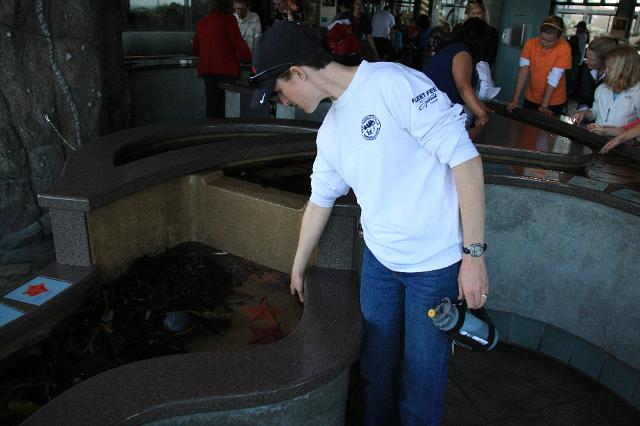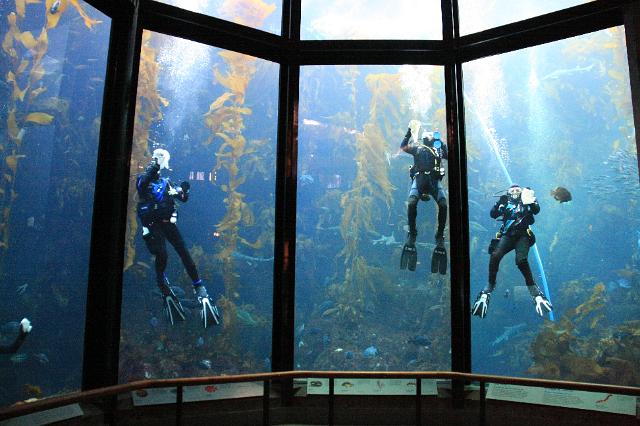 We had planned to stay somewhere in that area, but decided to just drive all the way to San Francisco, so that we'd have a full day in the city on Friday. Once again my IPhone app, Hotel Pal, came to the rescue and led us to San Fran's best kept secret, the Country Hearth Inn.
For just $62 (and $72 on Friday due to the weekend) we got a in the center of the city, just a walk away from the Golden Gate Bridge, Fisherman's Wharf and all of the hot spots. We were floored - we had expected to pay double that amount! Luxurious it was not, but it was clean and adequate...and we didn't plan on spending much time there anyway.
Wednesday, March 17, 2010, 11:43 PM
Posted by Administrator
We pulled into camp in the dark and so it wasn't until the morning that we discovered the beauty of Lake Cachuma. The huge campground was practically deserted, although the fisherman began arriving at dawn.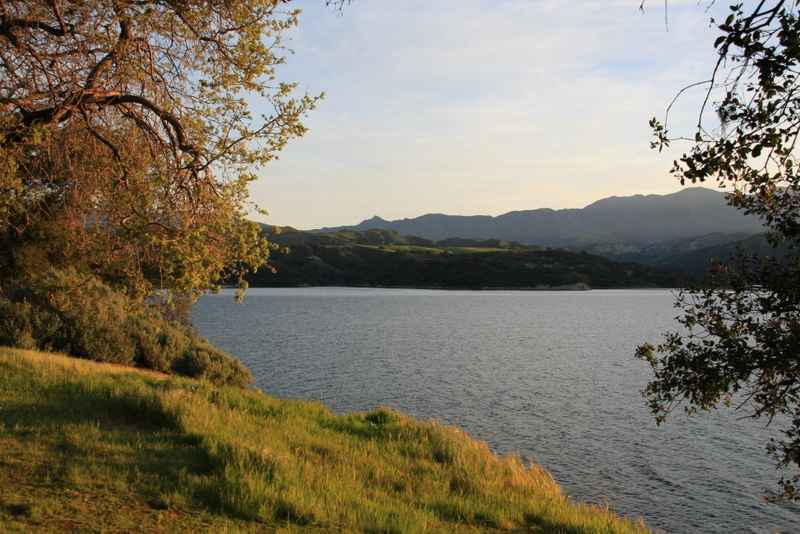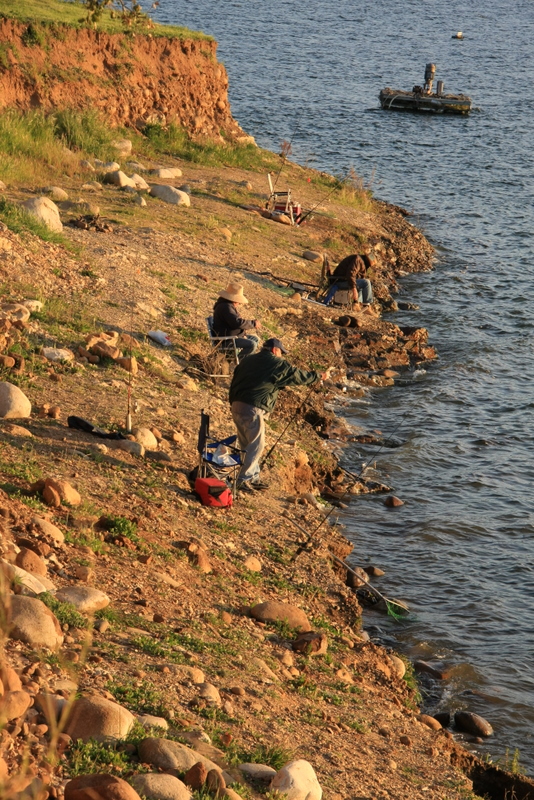 Solvang, "the Dutch Capital of America" was just about 20 minutes away. We spent some time walking around the quaint town and admiring the mission which had the most fantastic Stations of the Cross that I've ever seen – outdoors on a beautiful pathway.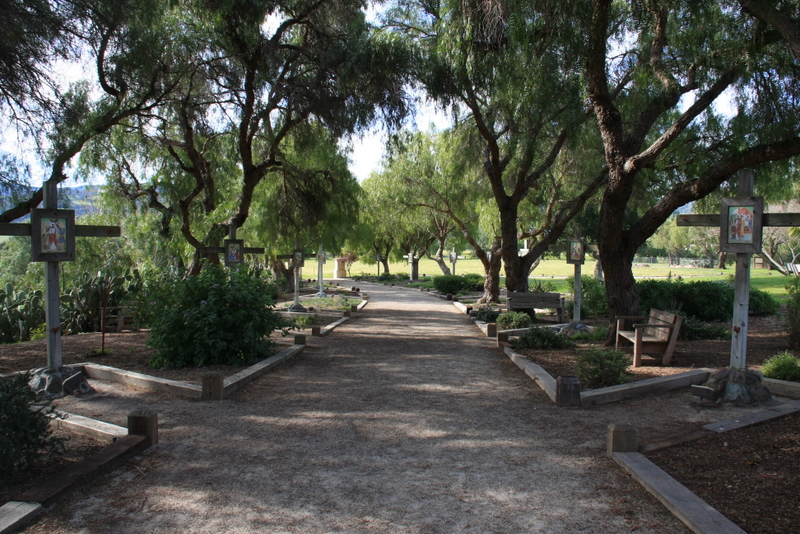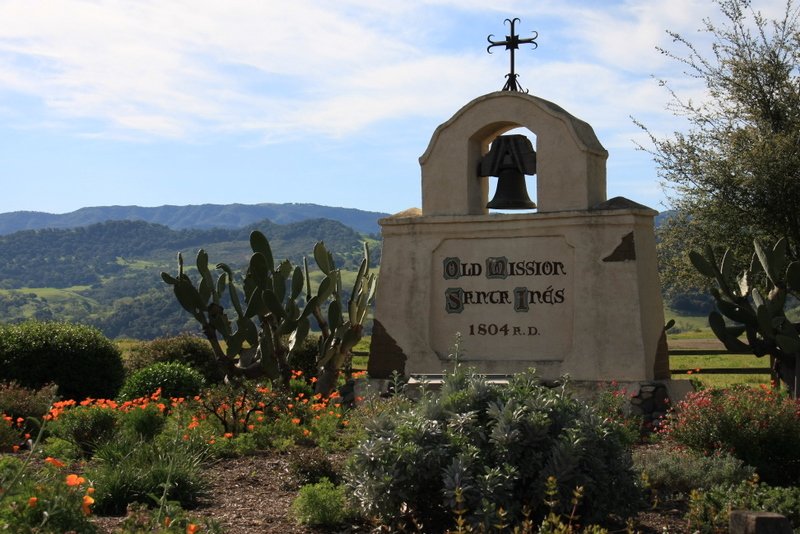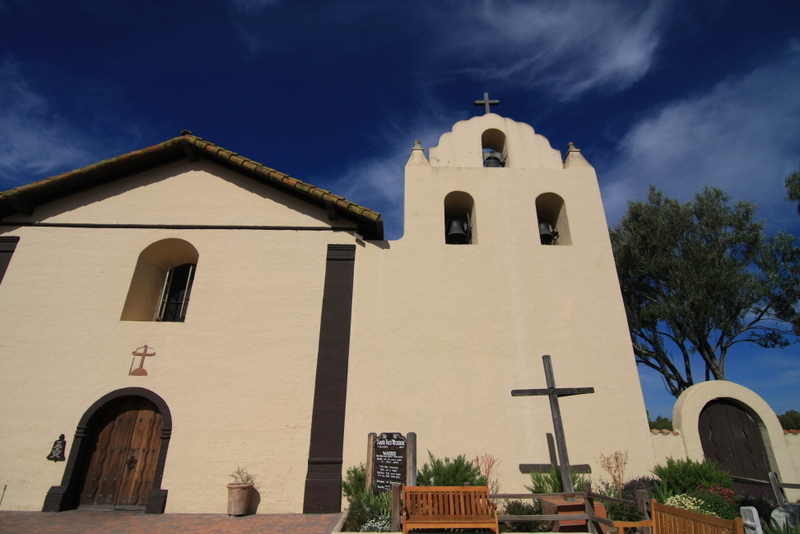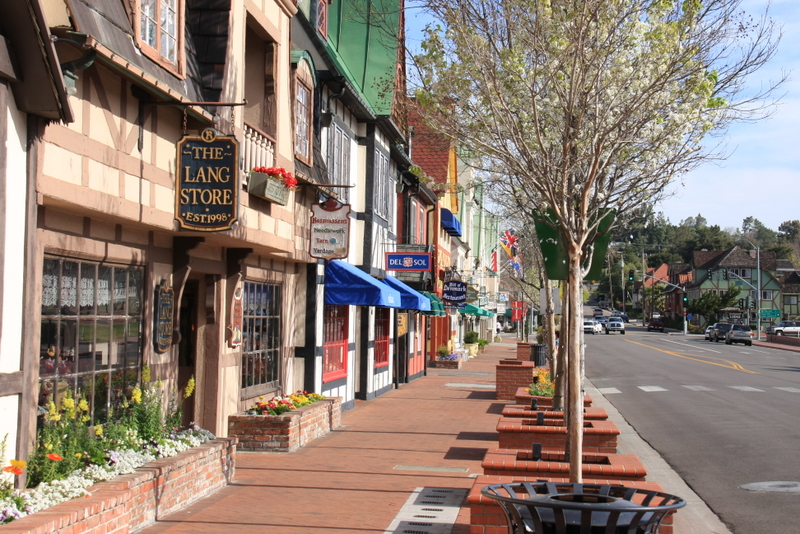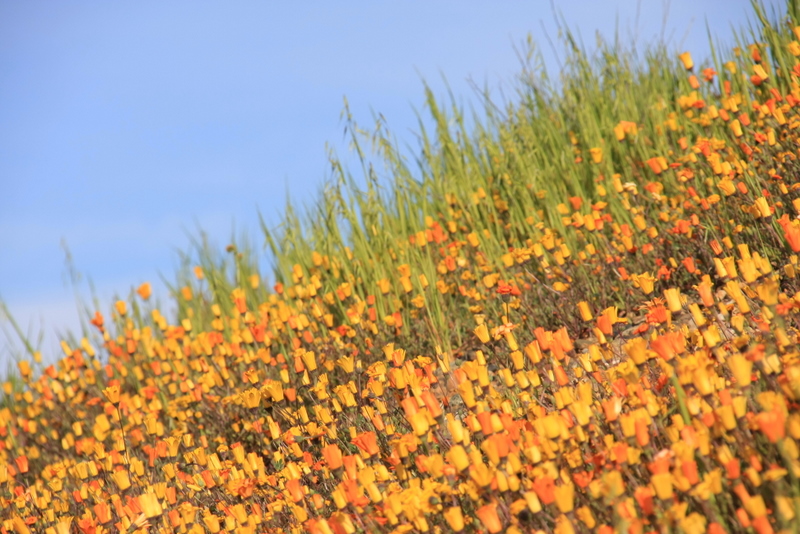 Through the miracle of Facebook, I discovered that the brother of my friend, David, was an assistant winemaker at Babcock Winery, which happened to be right on our route. We wanted to hit a winery, so why not pick the one at which we had a connection?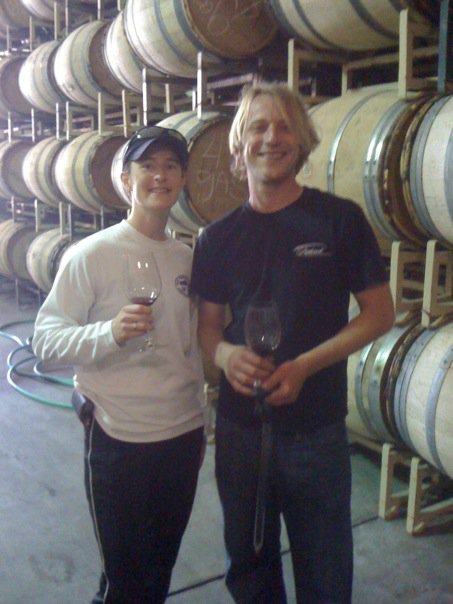 Colin was extremely gracious about us interrupting his workday and he gave us a fantastic behind-the-scenes tour. We actually wound up skipping the tasting room as we figured we had already tasted the best wines - straight from the barrel. Also, it was before noon and I was already buzzed.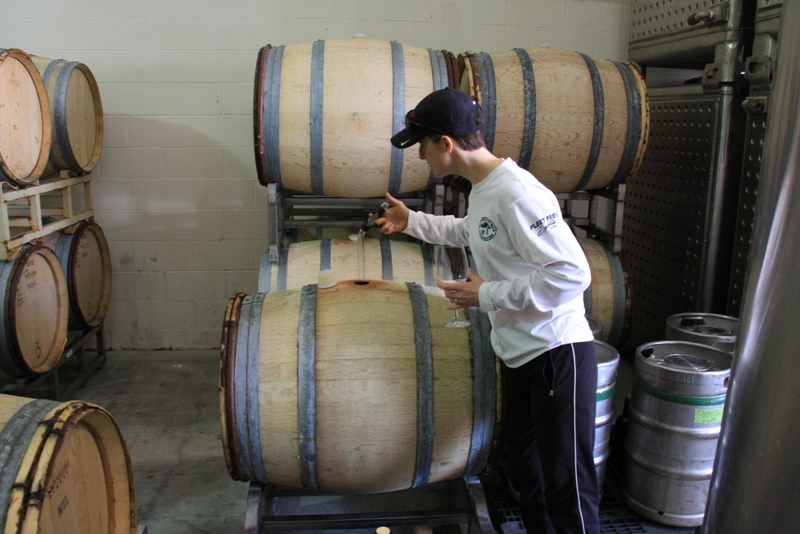 We made a brief stop in Pismo Beach where we enjoyed some delicious fish tacos on the beach. We had planned to camp in this area, but, as it was still early in the day, decided to head a bit farther north and check out San Luis Obispo.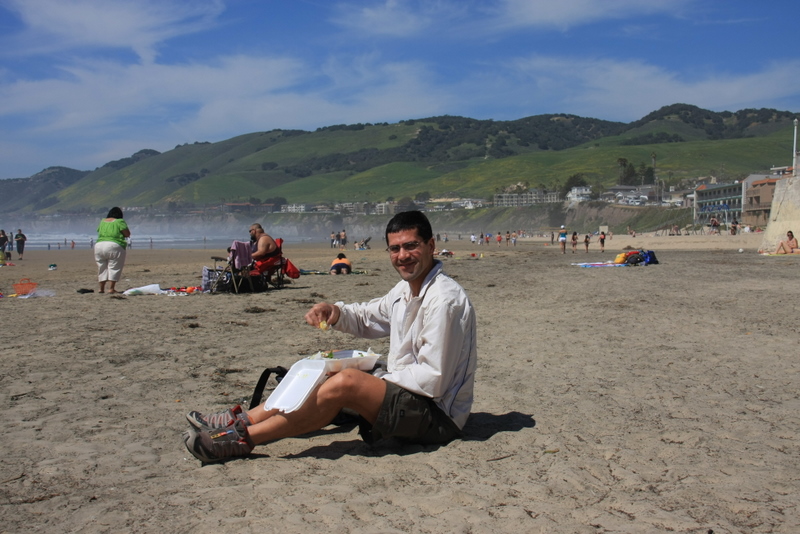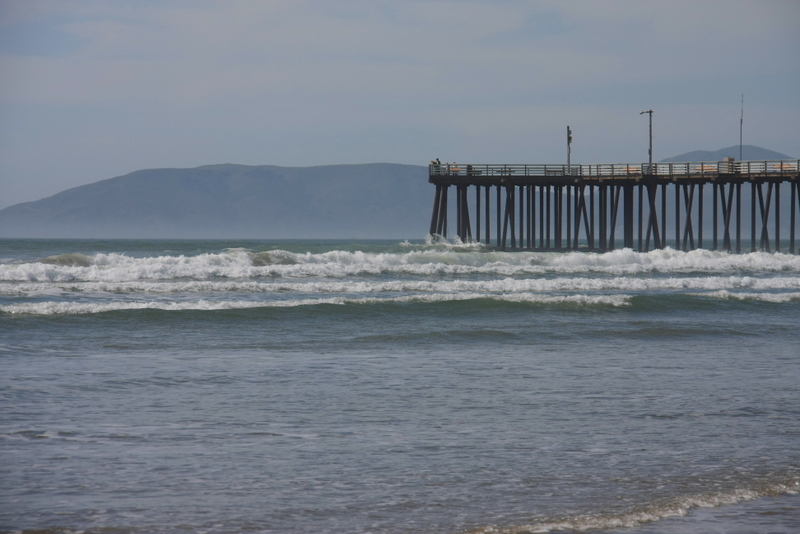 At this point, we were itching for some exercise and we certainly got our fill with a steep 1,200-foot climb that rewarded us with amazing views.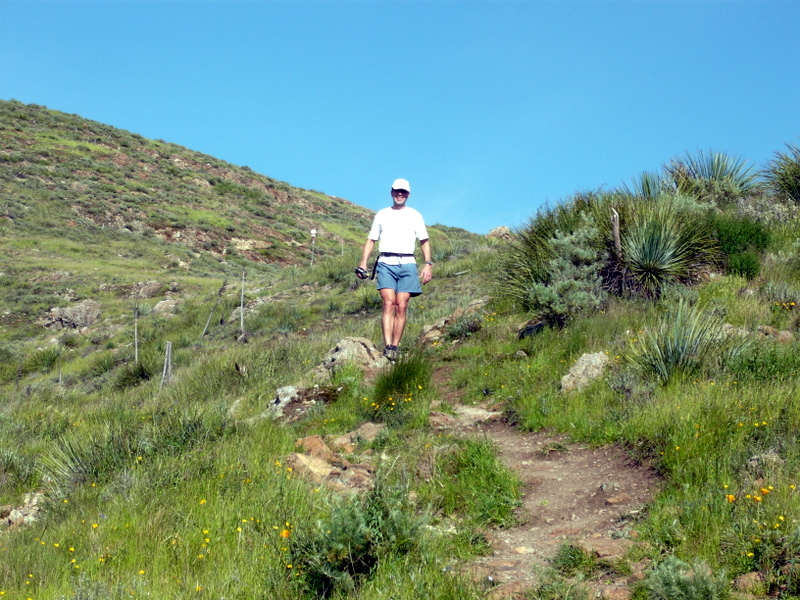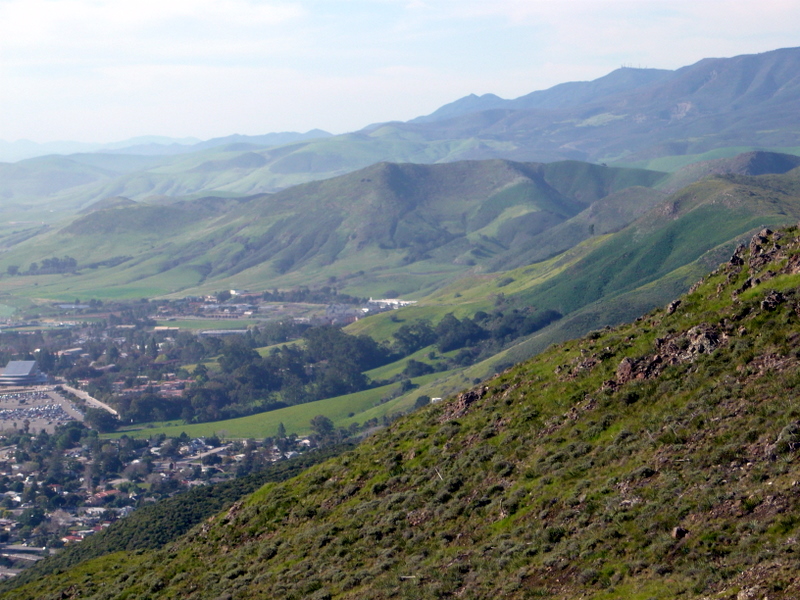 With legs of jello, we made our way to the Natural Café for a very healthy and delicious dinner. We then continued on to Morro Bay to set up camp for the night.
Tuesday, March 16, 2010, 10:29 PM
Posted by Administrator
Having spent the night in Palm Springs, we started day 2 with a run at Indian Canyon, a beautiful palm oasis.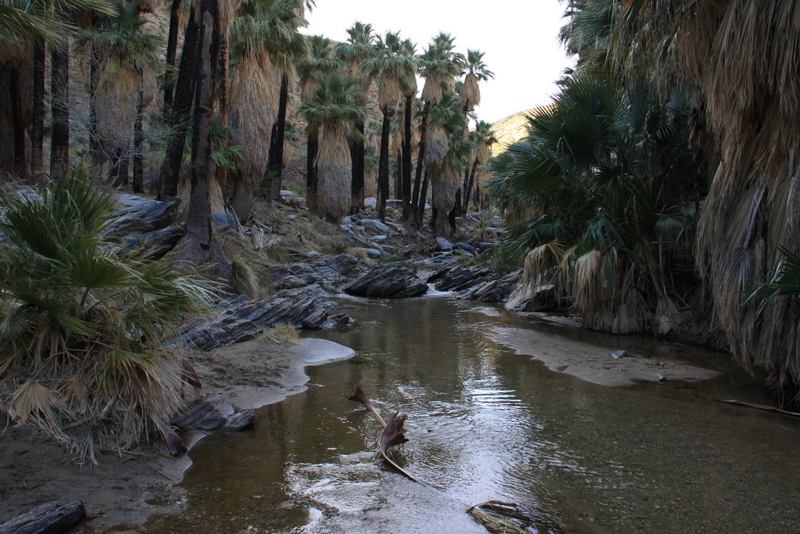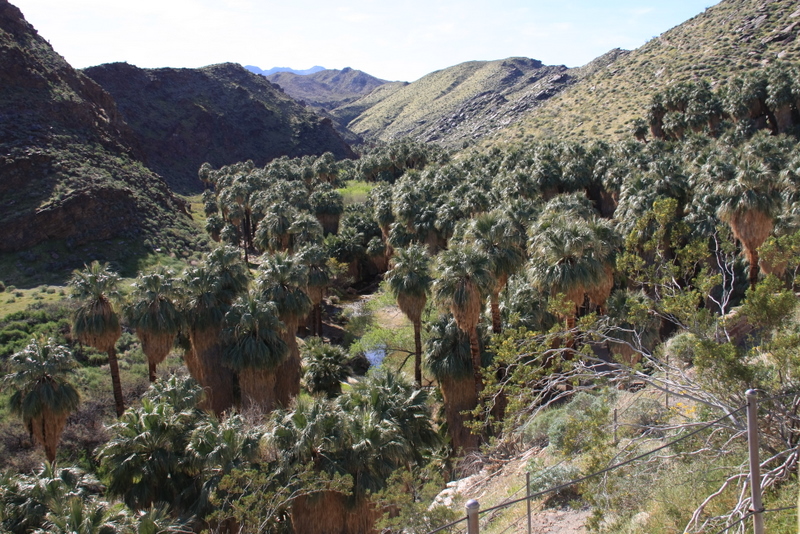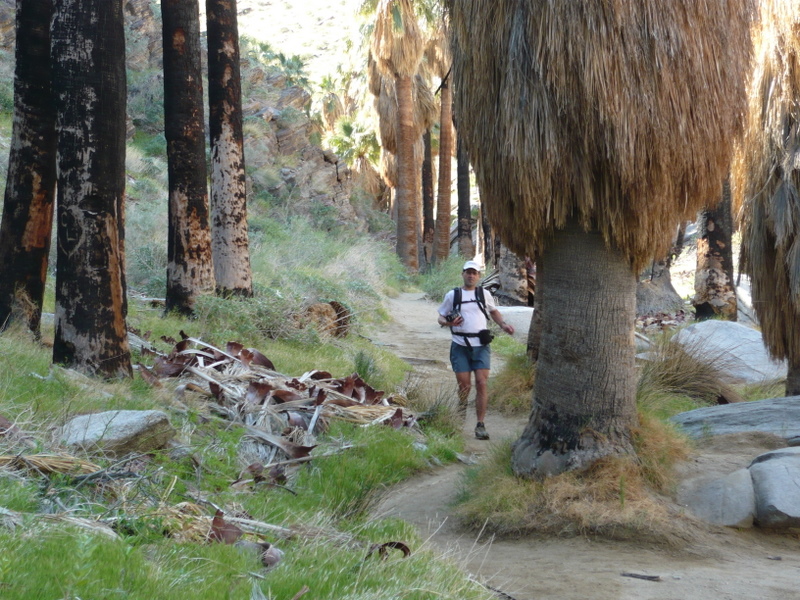 After working up an appetite on the trails, we headed to the
Palm Greens Café
, one of those tree-hugger type joints that we just love. Paul started the meal with a gluten-free brownie…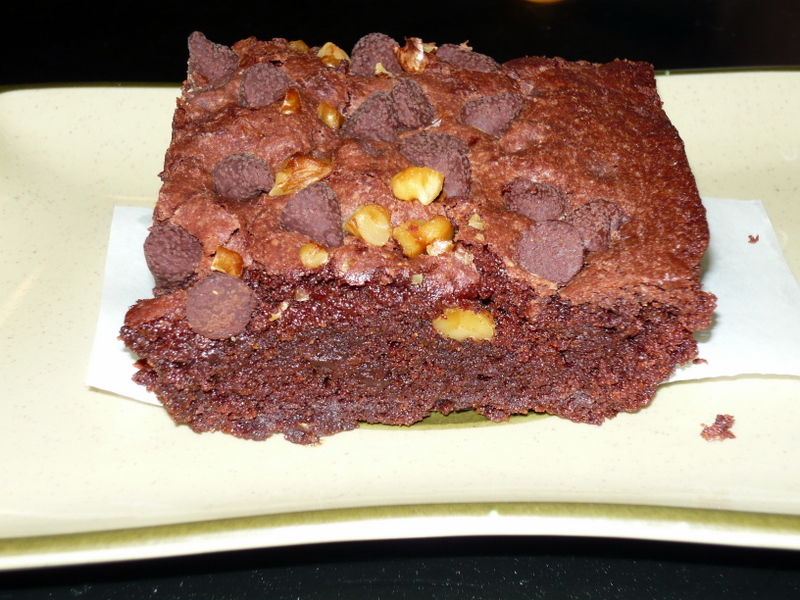 …and then we split a delicious salad sampler plate. It was a creative and fantastic lunch!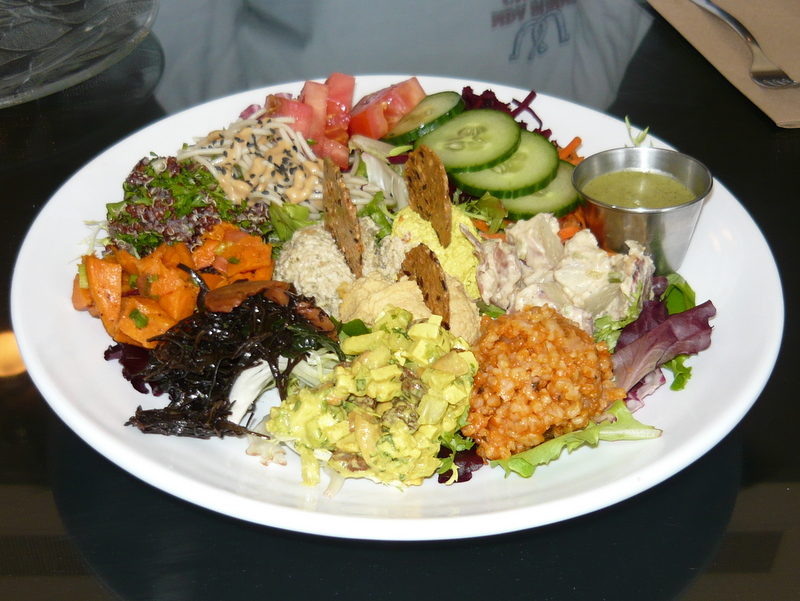 We hopped back in the car and drove through L.A. (been there, done that) and on to Santa Barbara where we stopped at a large farmer's market. We picked up some fresh produce, including this South American fruit which we had never seen before. It tastes like a cross between a banana and a pineapple.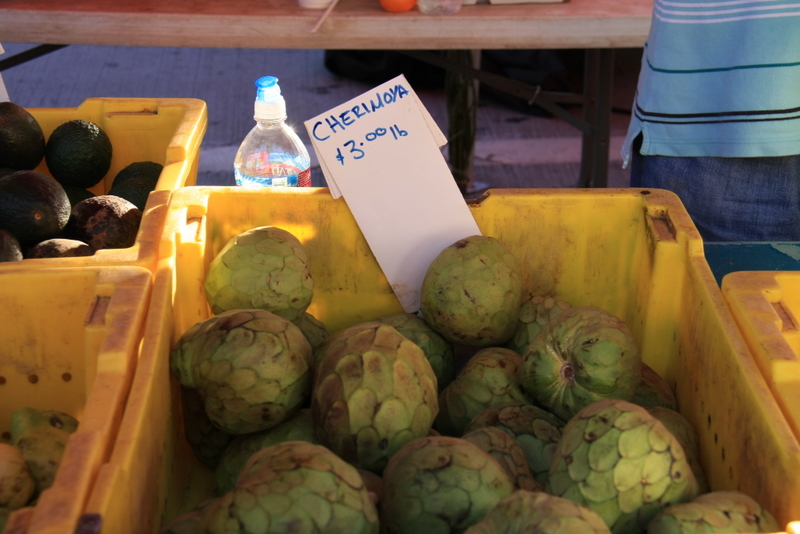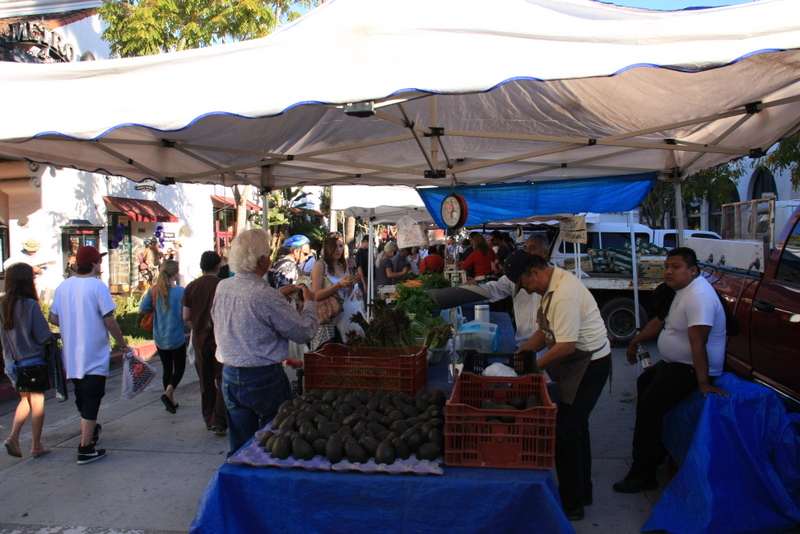 We enjoyed our bounty as a picnic dinner, overlooking the ocean at Stearn's Wharf.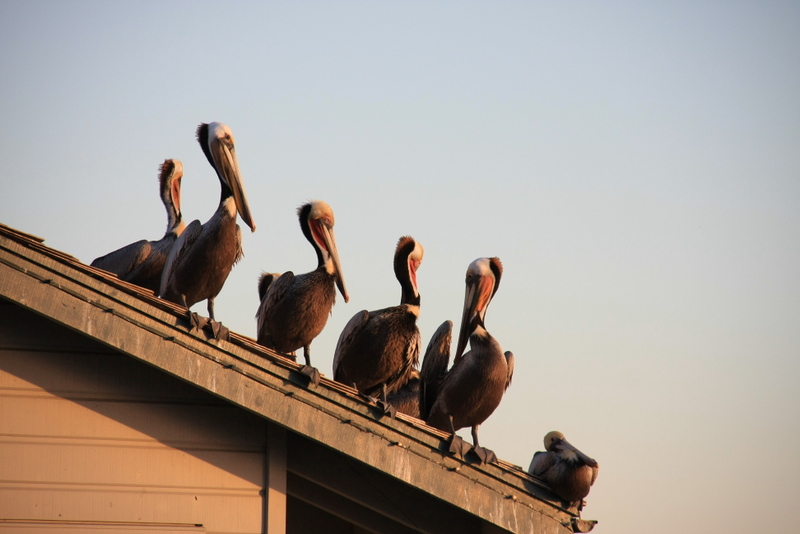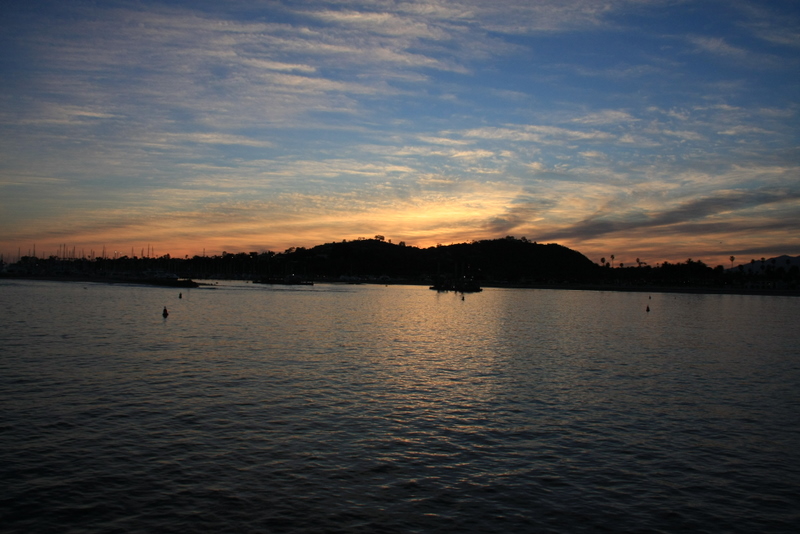 Then, it was back to the Prius for a 30-minute drive to the campground at Lake Cachuma where we set up camp – in the dark.
Monday, March 15, 2010, 12:42 AM
Posted by Administrator
Anxious to get past territory we've traveled previously, we put in about 370 miles of driving today, getting us to Palm Springs, California.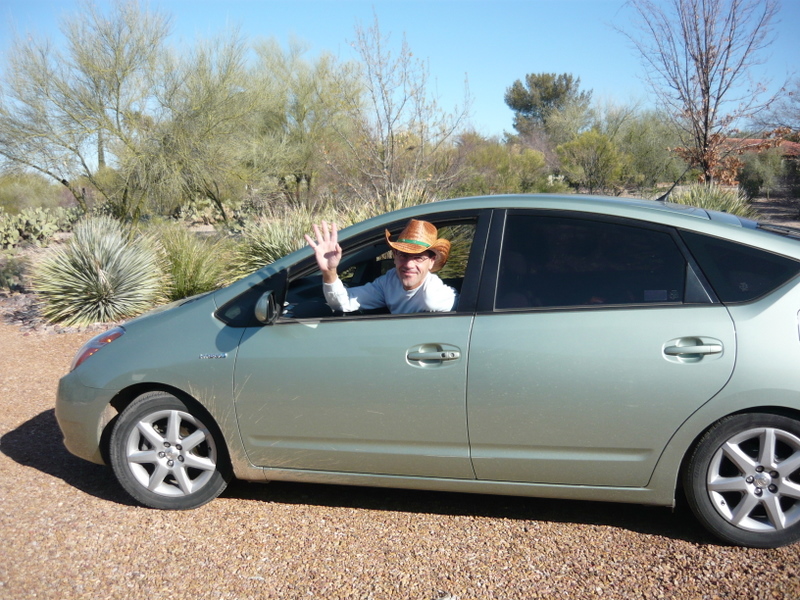 We pulled out of the driveway at 8:45am and made brief stops in Tempe (to buy a sleeping pad at REI) and Buckeye (for lunch at Chipotle) before crossing the state line.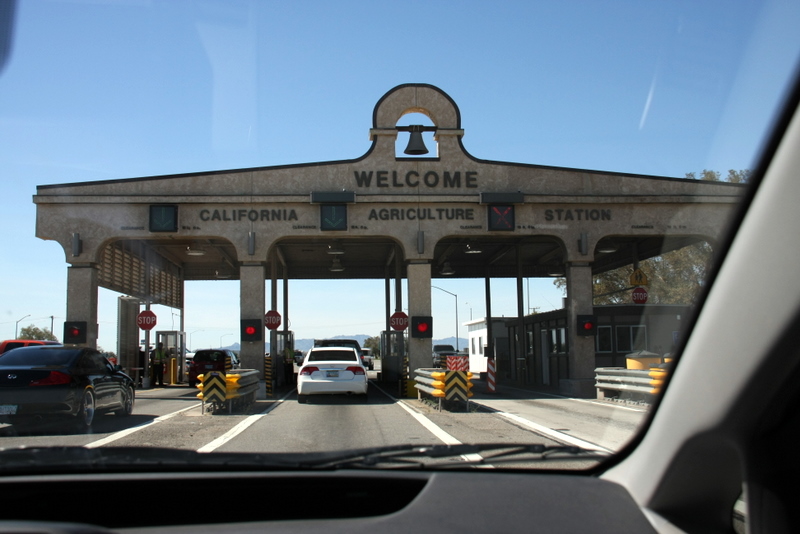 The vacation really began when we got to Joshua Tree National Park and enjoyed a 3-mile afternoon hike among the boulders.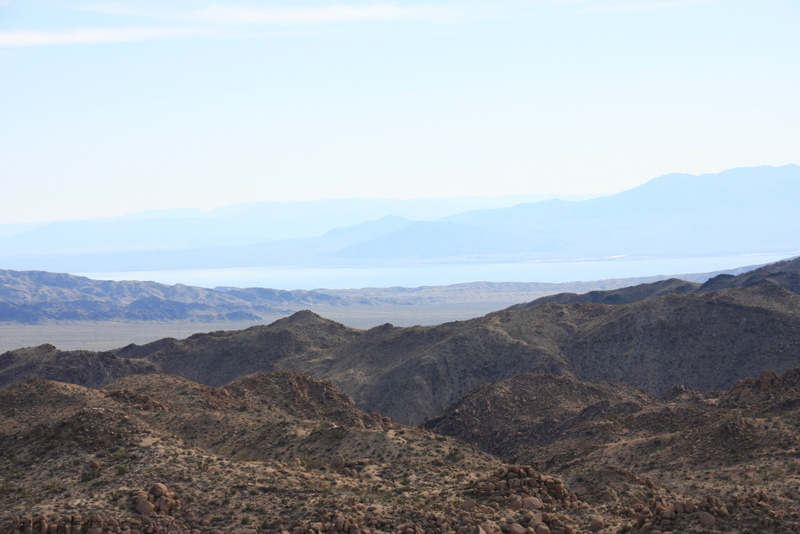 Strangely enough, we did not see any Joshua Trees. Apparently, they do not grow in the southeastern area of the park. But, we got a nice view of the Salton Sea, as well as the opportunity to stretch not only our legs, but our whole bodies. Who needs a yoga ball when rocks like this exist?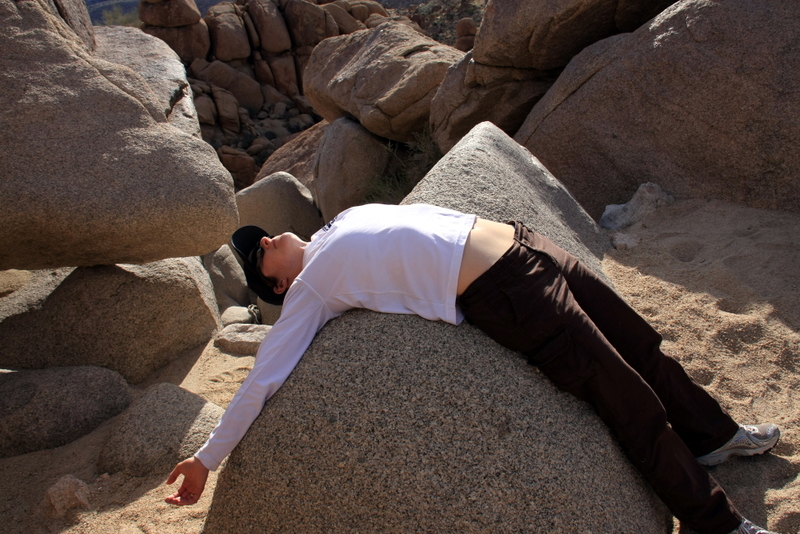 Upon arriving in Palm Springs, we found that the campgrounds here cater only to RV'ers. That's too bad as the weather would have made for a very comfortable night in the tent. So, I used one of my new IPhone apps, Hotel Pal, to find and book a room at the slightly sketchy, but reasonably priced Palm Court Inn.
Sunday, March 14, 2010, 11:41 PM
Posted by Administrator
There was lots of packing and trip preparation to do this weekend, but we did manage to fit in a few other things. We are on vacation after all.
I started Saturday morning at the MDA Stride & Ride where I was a participant, rather than an employee. It's certainly a much less stressful role. It was a great opportunity to see lots of "my families" although sad to say goodbye. Here are two of my favorite kiddos, Allison and Noah.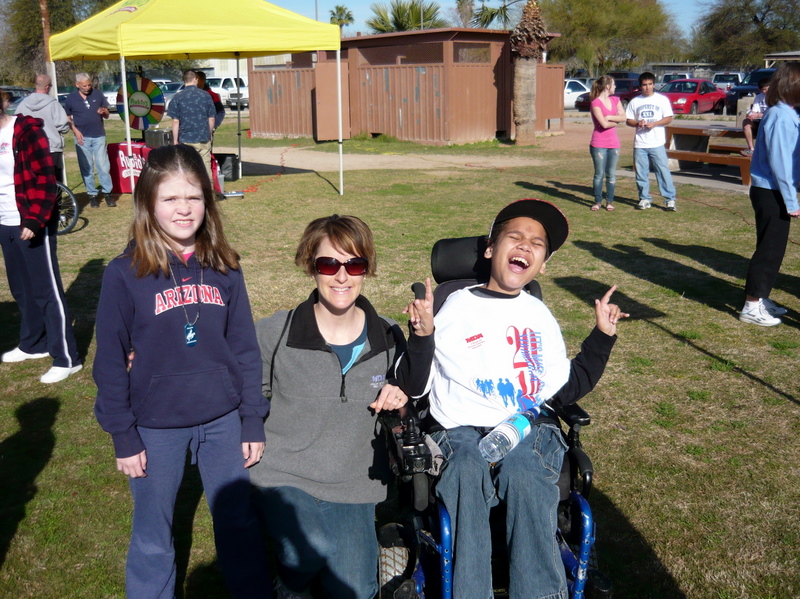 I also made sure to catch a few events at the Tucson Festival of Books as my desire to check it out was part of the reason we're not leaving until tomorrow. This huge, impressive event was like heaven for book lovers. Over the two days, we caught the Poetry Slam, a talk on Memoirs, General Zinni's talk and a discussion with two guys from The Onion - hilarious!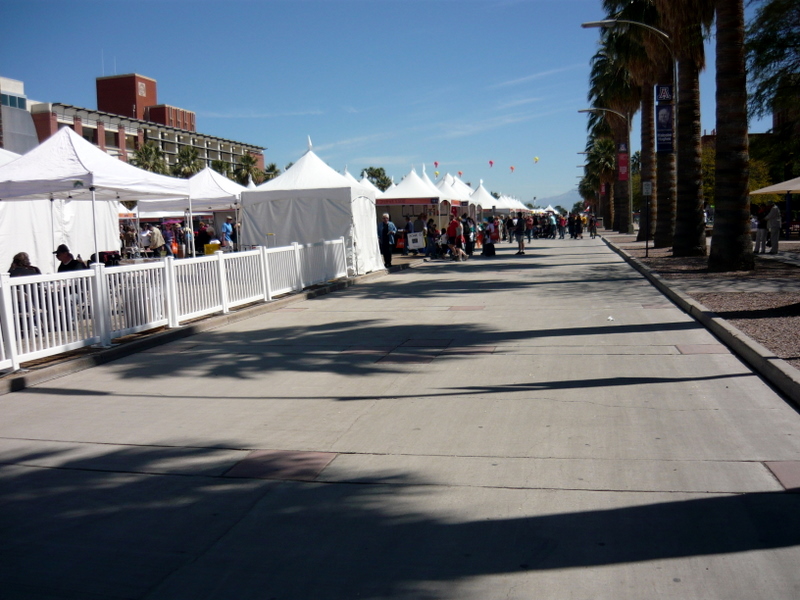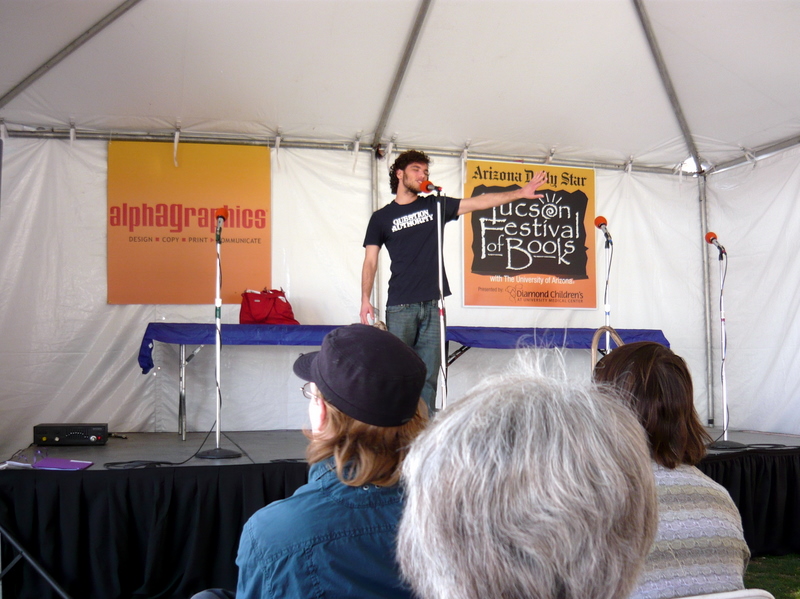 And Saturday night, we met some friends at the CDO park to enjoy the amazing weather, a picnic dinner and some kite-flying with the dogs. The kite flying was essentially a speed workout for Paul, as the lack of wind necessitated constant running to keep the kite off the ground.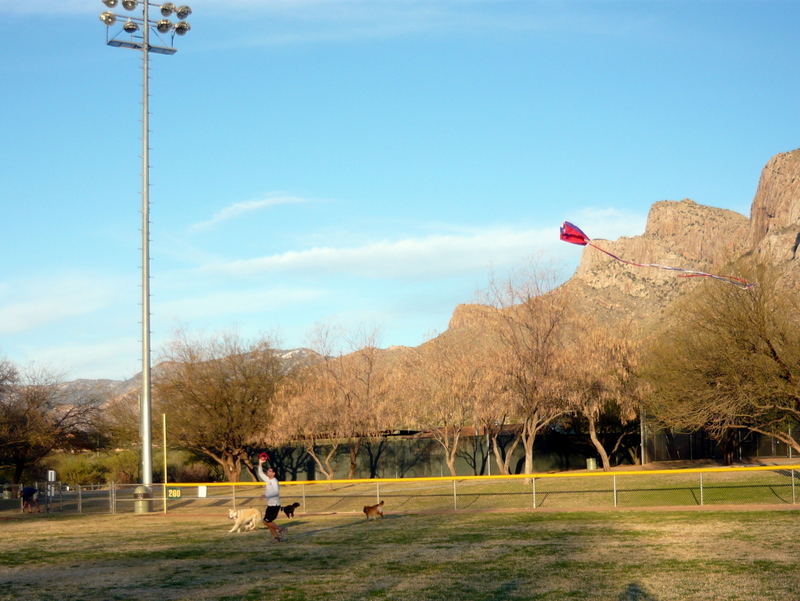 This sign was about 50 feet from our picnic table and the playground.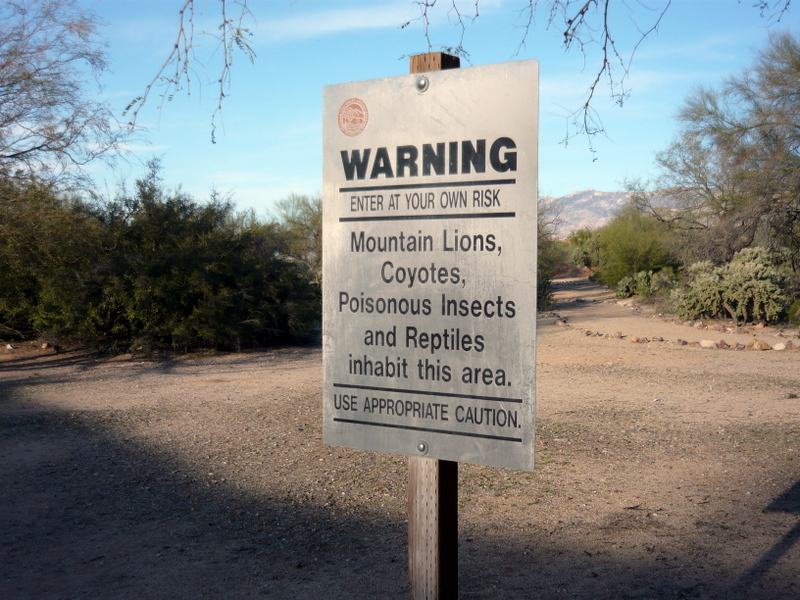 Other than that, it was packing, packing, packing! We hit the road tomorrow morning for what is sure to be a wonderful adventure. We're bringing the laptop, so feel free to check back for trip updates and photos.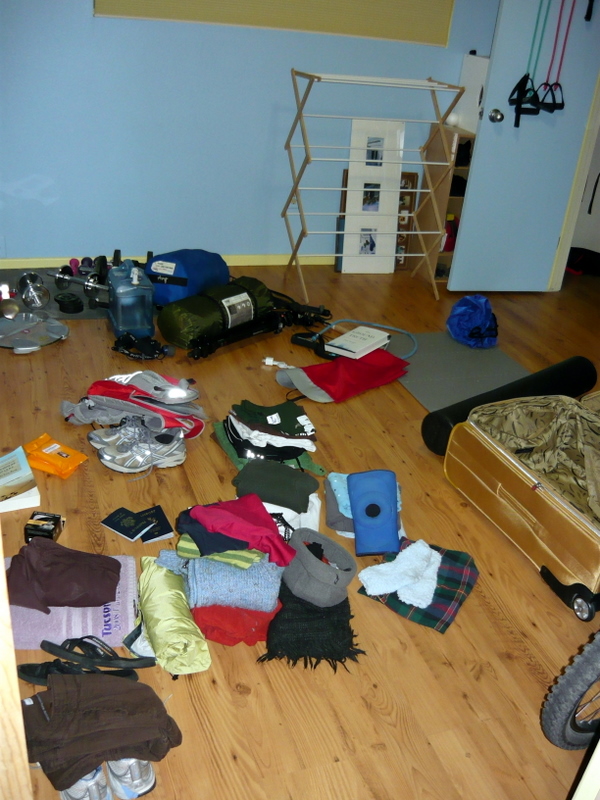 <<
<Back
| 8 | 9 | 10 | 11 | 12 | 13 | 14 | 15 | 16 | 17 |
Next>
>>