Monday, March 15, 2010, 12:42 AM
Posted by Administrator
Anxious to get past territory we've traveled previously, we put in about 370 miles of driving today, getting us to Palm Springs, California.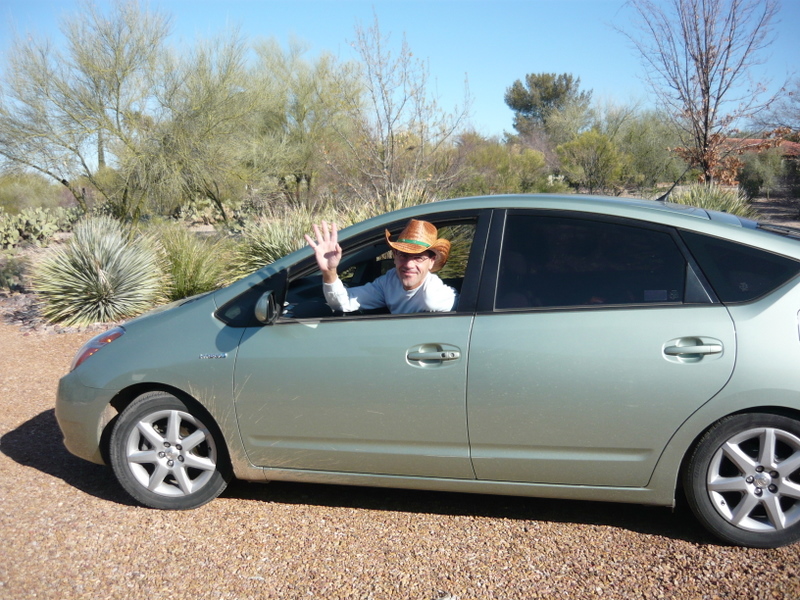 We pulled out of the driveway at 8:45am and made brief stops in Tempe (to buy a sleeping pad at REI) and Buckeye (for lunch at Chipotle) before crossing the state line.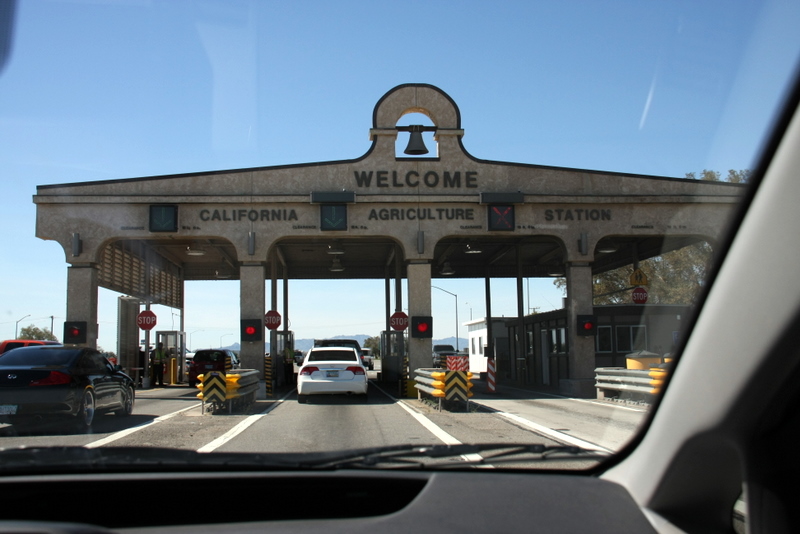 The vacation really began when we got to Joshua Tree National Park and enjoyed a 3-mile afternoon hike among the boulders.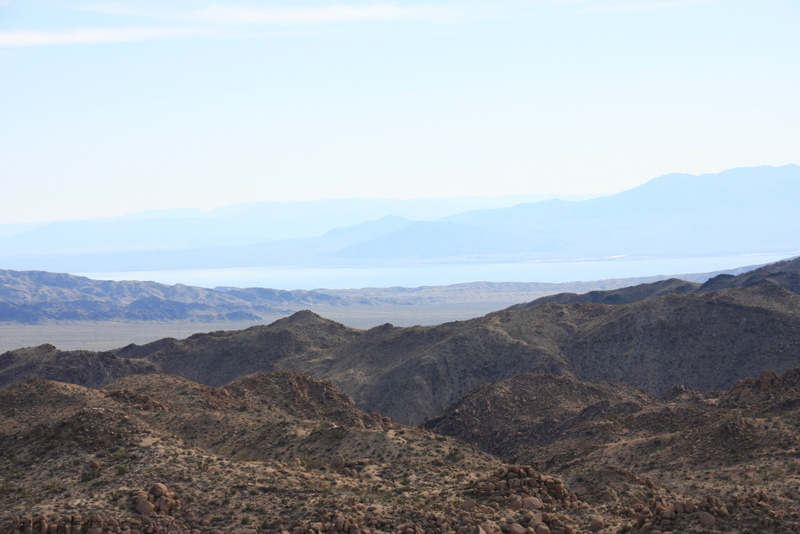 Strangely enough, we did not see any Joshua Trees. Apparently, they do not grow in the southeastern area of the park. But, we got a nice view of the Salton Sea, as well as the opportunity to stretch not only our legs, but our whole bodies. Who needs a yoga ball when rocks like this exist?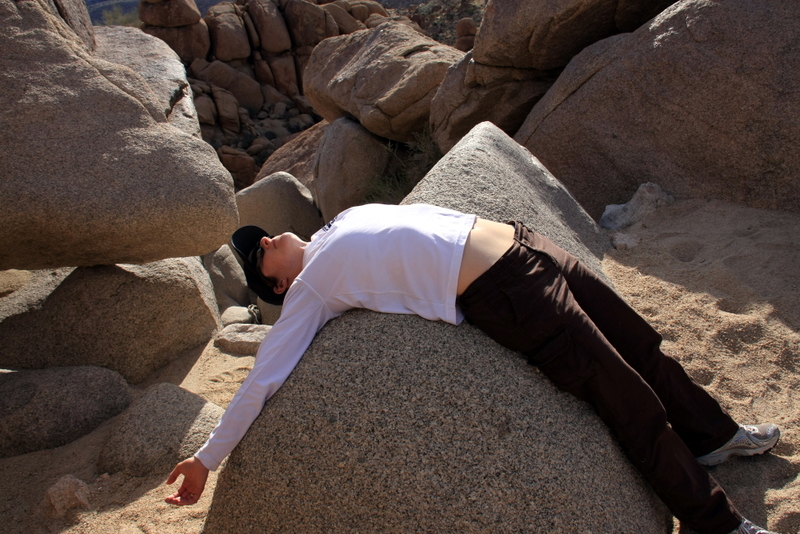 Upon arriving in Palm Springs, we found that the campgrounds here cater only to RV'ers. That's too bad as the weather would have made for a very comfortable night in the tent. So, I used one of my new IPhone apps, Hotel Pal, to find and book a room at the slightly sketchy, but reasonably priced Palm Court Inn.
<<
<Back
| 9 | 10 | 11 | 12 | 13 | 14 | 15 | 16 | 17 | 18 |
Next>
>>