Thursday, March 18, 2010, 11:26 PM
Posted by Administrator
We climbed out of the tent before dawn in search of sunrise photos. Instead, we got fog. But that made for some cool photos too.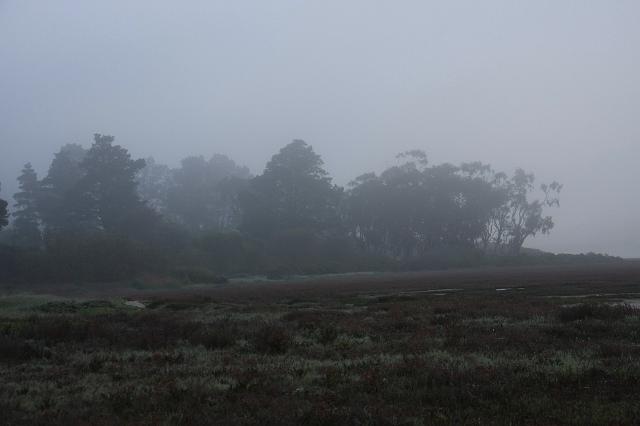 Our first stop of the day was the Piedras Blancas Elephant Seal Rookery which was amazing!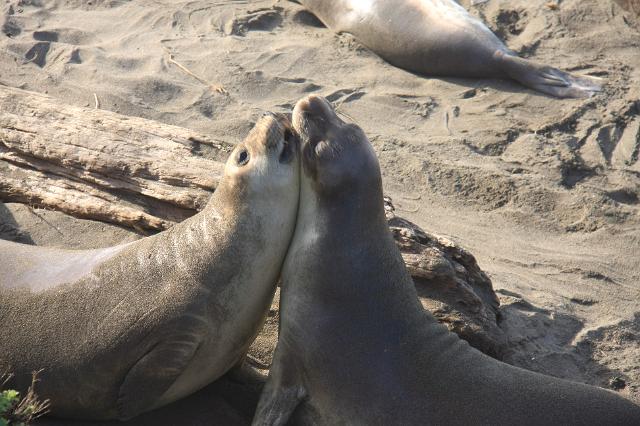 We continued up Highway, 1 ready for the legendary views of Big Sur. Unfortunately, the fog stuck with us all the way through this area until we reached the affluent town of Carmel-By-The-Sea. No, we did not see the former mayor, Clint Eastwood, but we did see lots of Porches, BMW's and the like.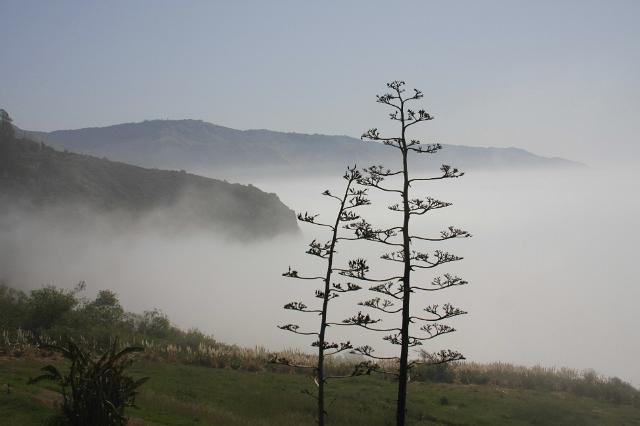 Yelp.com led us to Dametra, a Greek restaurant, and we stayed for lunch, despite an overly effusive, ass-kissing host who told us that we were "about to be spoiled." Do people really go for this schmaltz?
But the food, a roasted vegetable salad and chicken souvlaki, was spectacular. To cap it all off, the host insisted on hugging both me and Paul as we were leaving. It was a memorable meal!
Next up was Monterey where we got an amazing seafood cocktail at Fisherman's Wharf, strolled Cannery Row and then got free entry at the Monterey Bay Aquarium.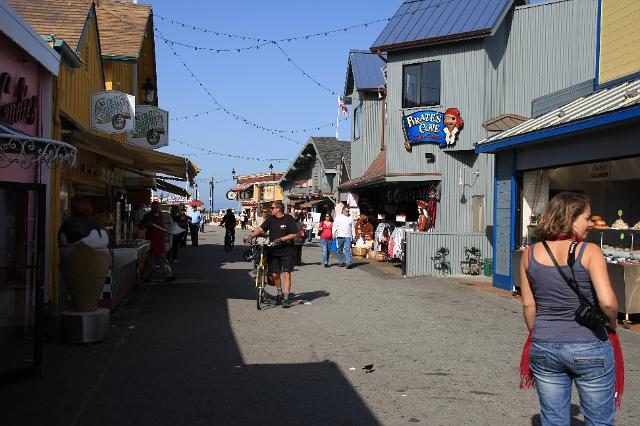 It was 4:30 and we were hedging on whether or not we wanted to pay the admission fee with only 90 minutes before closing. Tickets were $30 – each! An elderly ticket seller with a kind heart (and a sense of humor) offered us free admission if we would dance for him. So, we did a little two-step and in we went!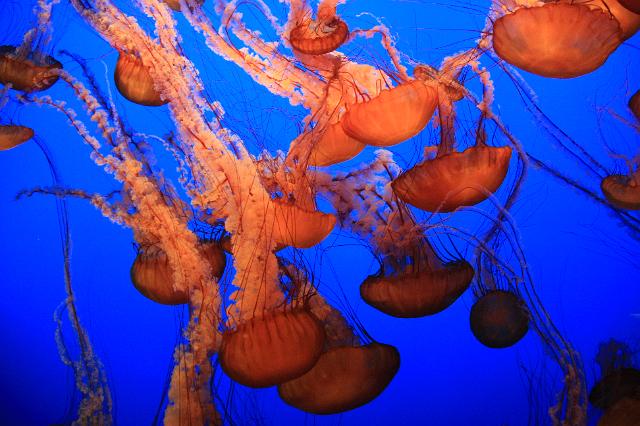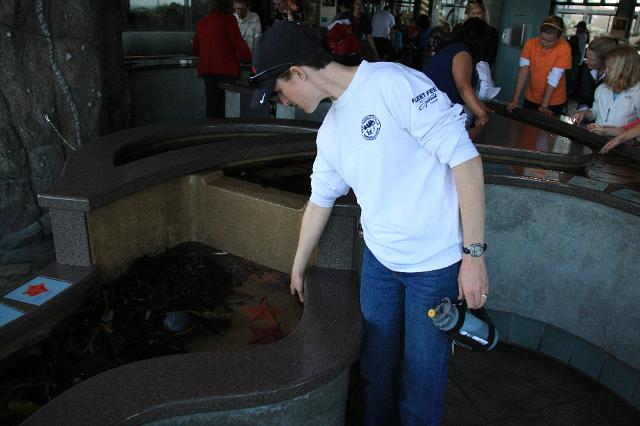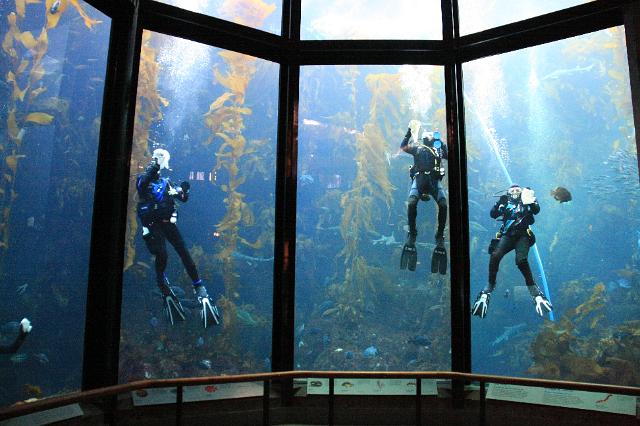 We had planned to stay somewhere in that area, but decided to just drive all the way to San Francisco, so that we'd have a full day in the city on Friday. Once again my IPhone app, Hotel Pal, came to the rescue and led us to San Fran's best kept secret, the Country Hearth Inn.
For just $62 (and $72 on Friday due to the weekend) we got a in the center of the city, just a walk away from the Golden Gate Bridge, Fisherman's Wharf and all of the hot spots. We were floored - we had expected to pay double that amount! Luxurious it was not, but it was clean and adequate...and we didn't plan on spending much time there anyway.
<<
<Back
| 8 | 9 | 10 | 11 | 12 | 13 | 14 | 15 | 16 | 17 |
Next>
>>