Tuesday, March 16, 2010, 10:29 PM
Posted by Administrator
Having spent the night in Palm Springs, we started day 2 with a run at Indian Canyon, a beautiful palm oasis.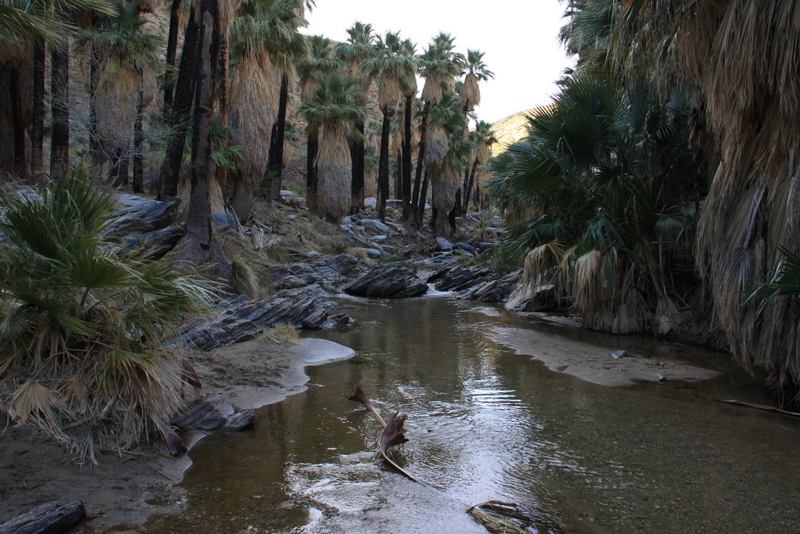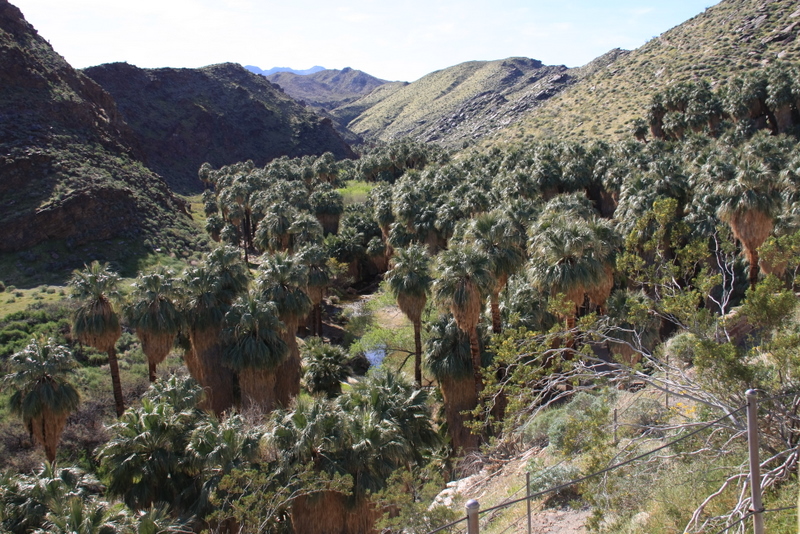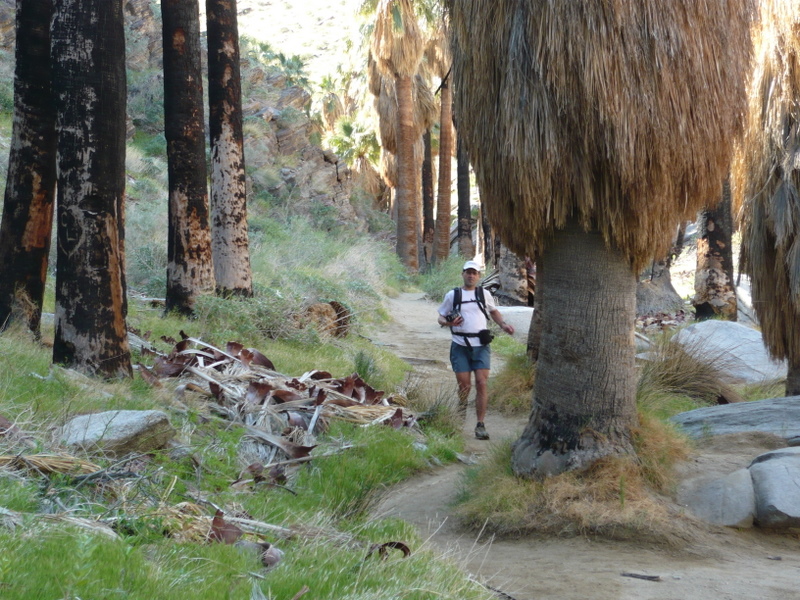 After working up an appetite on the trails, we headed to the
Palm Greens Café
, one of those tree-hugger type joints that we just love. Paul started the meal with a gluten-free brownie…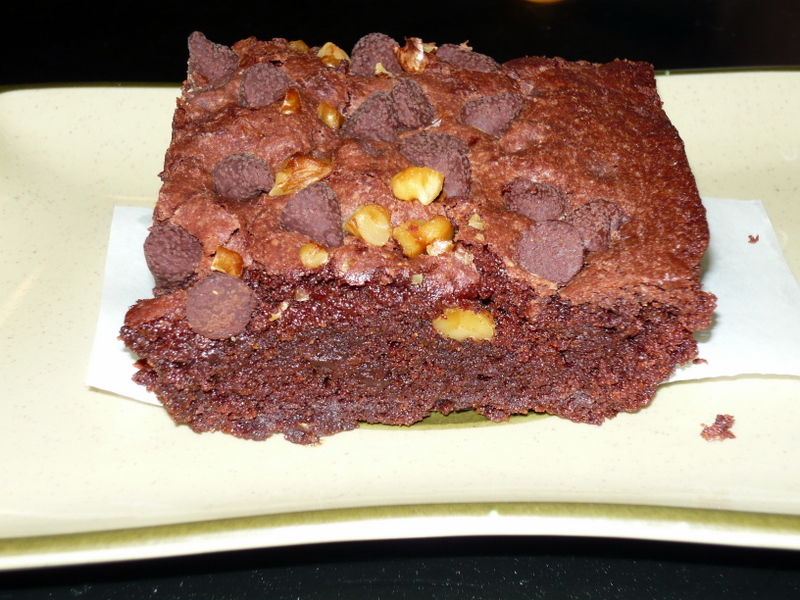 …and then we split a delicious salad sampler plate. It was a creative and fantastic lunch!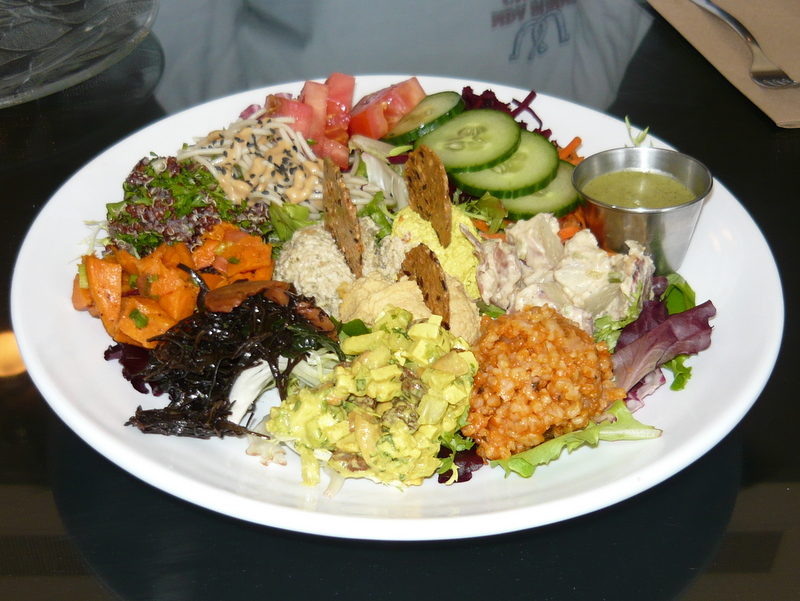 We hopped back in the car and drove through L.A. (been there, done that) and on to Santa Barbara where we stopped at a large farmer's market. We picked up some fresh produce, including this South American fruit which we had never seen before. It tastes like a cross between a banana and a pineapple.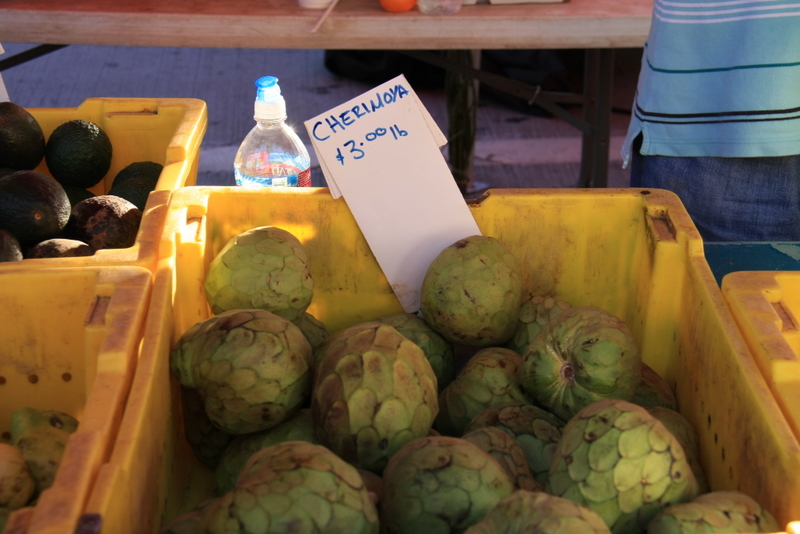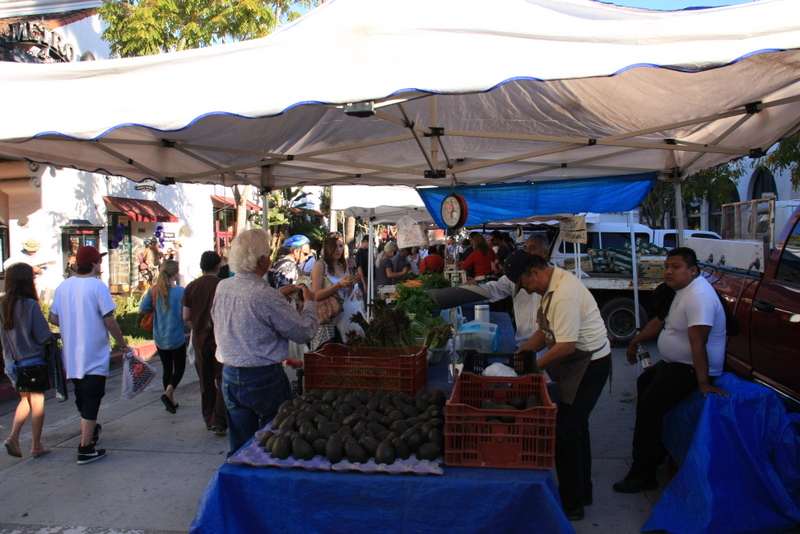 We enjoyed our bounty as a picnic dinner, overlooking the ocean at Stearn's Wharf.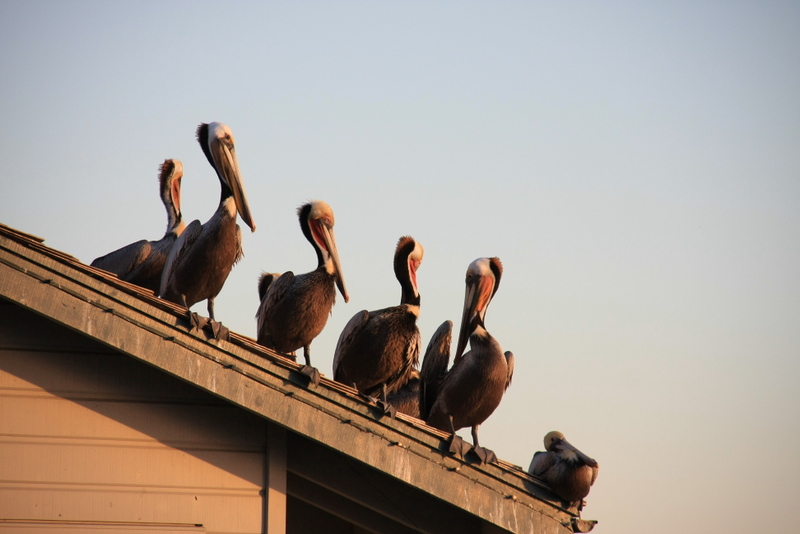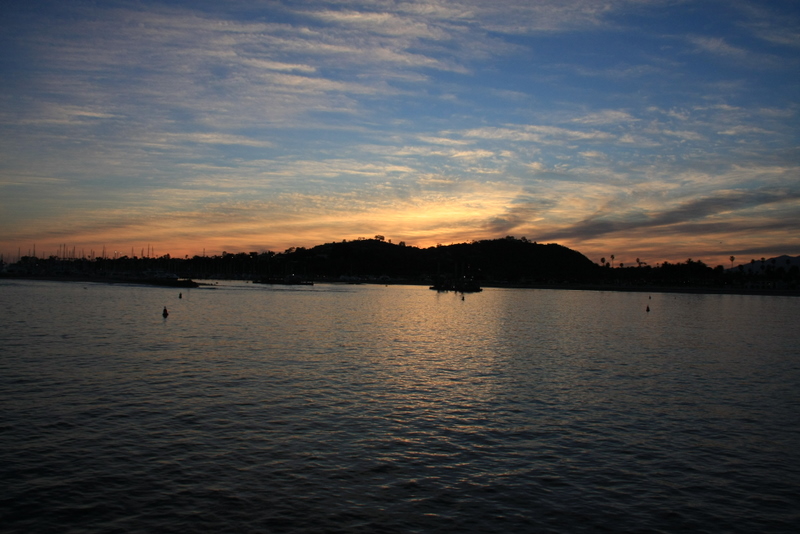 Then, it was back to the Prius for a 30-minute drive to the campground at Lake Cachuma where we set up camp – in the dark.
<<
<Back
| 9 | 10 | 11 | 12 | 13 | 14 | 15 | 16 | 17 | 18 |
Next>
>>