Sunday, January 31, 2010, 09:06 AM
Posted by Administrator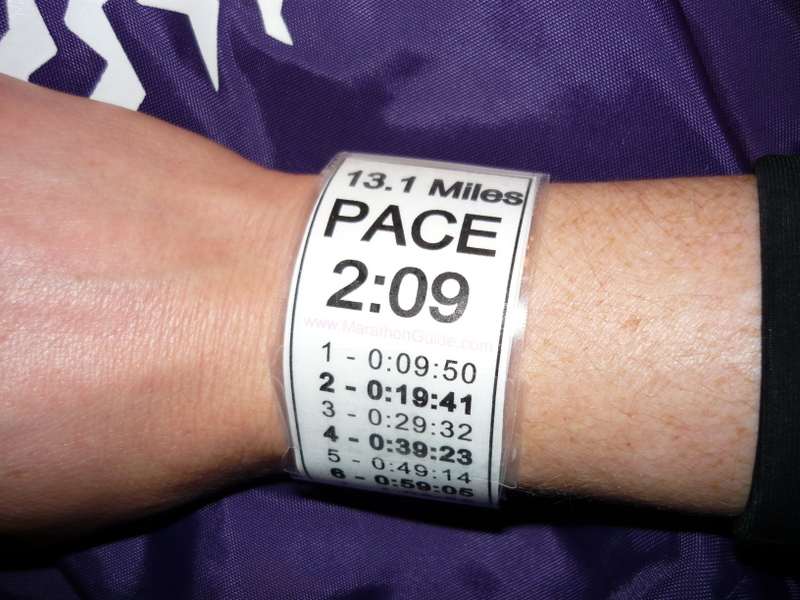 Yesterday was full of ups and downs.
UP
I awoke at 4:30 a.m. after an amazingly restful night's sleep. No pre-race jitters. No tossing and turning. No anticipating the alarm every 5 minutes. It was remarkable.
DOWN
I dozed off on the car ride to Queen Creek and awakened to the horrible realization that Paul had zoned out to his book-on-tape and missed our turn. By 14 miles.
After months of training, might I actually not make it to the starting line? I felt sick.
UP
Luckily, we had planned to be at the race site one hour early and so, despite the 30-mile detour, we still made it to
Schnepf Farms
with 30 minutes to spare before the starting gun.
It actually worked out beautifully. We parked the car, picked up our packets, visited the porta-potties, went back to the car to shed clothes, and found a spot at the starting line just as the announcer said, "We have one minute until the race begins." I could have done without the heart-stopping drama of the detour, but I had no time to be nervous and no time to get chilled standing around in mid-40 degree weather.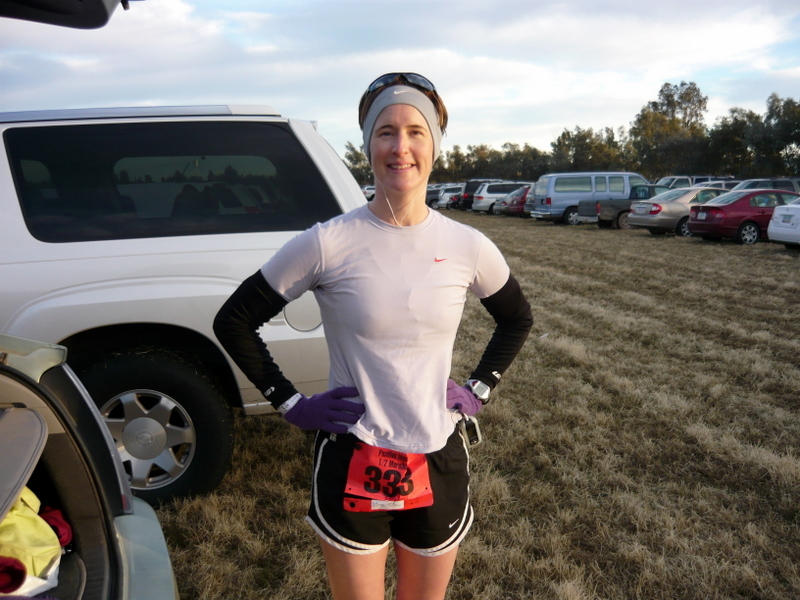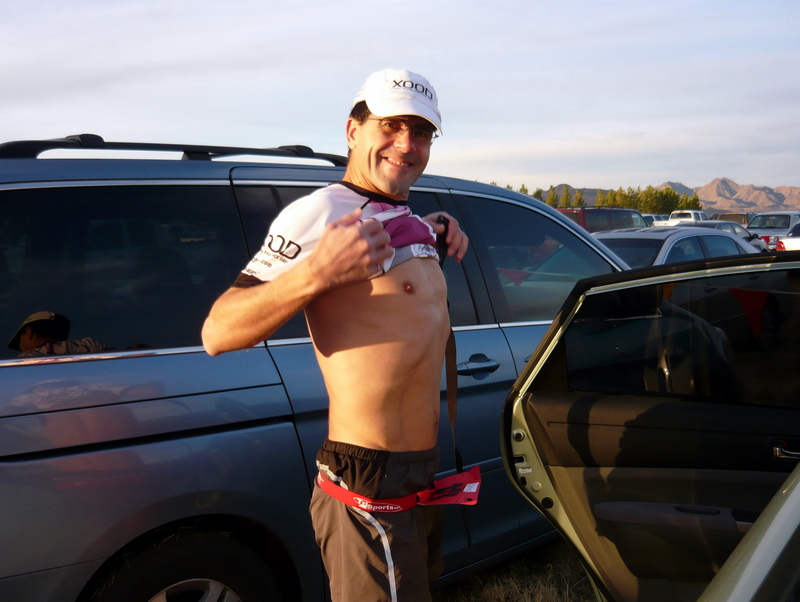 (Paul putting on his heart rate monitor chest strap.)
DOWN
While picking up our packets, we were informed that they were out of safety pins for bib numbers and zip ties for timing chips. This was not a concern for us as we have race number belts and we just tied the chips into our shoelaces. However, it did not inspire confidence in race management.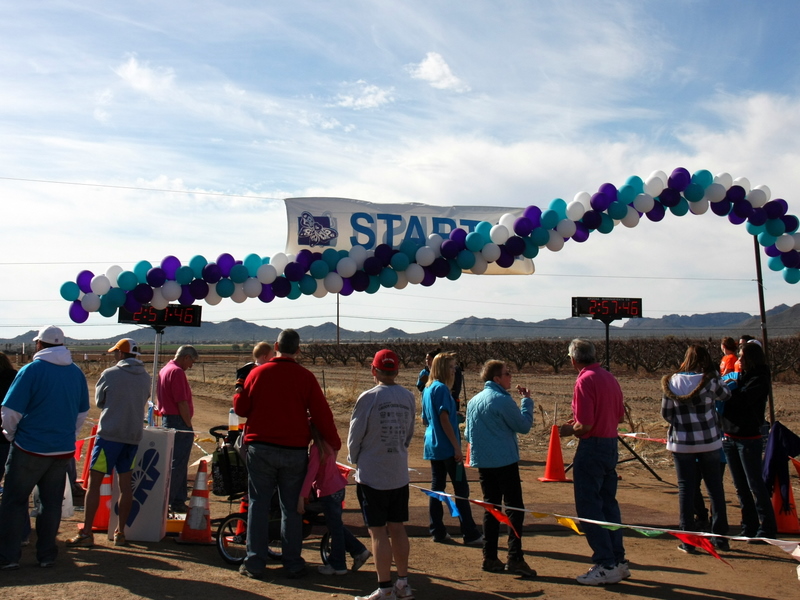 UP
The course is on dirt roads around a farm and is fairly flat with no hills to speak of, but a few areas of very slight incline or decline. It also had a good number of turns and I love turns in a race! It makes me feel like I'm getting somewhere. Best of all? No cars. It was quiet and peaceful.
I had a great first 5 miles. My splits were 9:34; 9:34, 9:47; 9:32 and 9:45. I was feeling great about my goal of breaking my half marathon record of 2:10:02, set 10 years ago in my very first race of this distance.
DOWN
While the course is peaceful and easy on the joints, I wouldn't call it scenic. The cotton fields were all empty and it was very...brown.
Also, shortly after a turnaround point, I glanced at my watch and realized that I had missed the 6-mile marker. No worries, I'll get a split at mile 7. Except that mile 7 came very quickly and a punch of a button gave me a 2-mile split of 14:54.
Now, running two 7:30 miles is not within my wildest dreams, much less the realm of possibility, which meant that the course was short. A short half marathon may sound like a gift, but having trained diligently for a PR attempt, an inaccurate course meant no chance for "officially" reaching my goal.
I had an unhappy mile or so and then considered the possibility that the overall course distance
could
be accurate and that there were just some misplaced mile markers. So, I kept pushing.
DOWN - AGAIN
My plan was to stay on pace the first 10 miles and then, if I had energy to burn, push it for the last three. However, when I actually reached mile 10, this plan seemed absurd.
Already having slowed my pace slightly, the course now directed us into a major headwind. There were a few turns that offered a brief respite from the blowing, but the majority of the final 5K was against the wind.
In addition, my legs hurt, my stride was getting increasingly shorter and my upper arms were fatigued. I was quickly approaching the dead man's shuffle. I was giving it all I had and yet my mile splits for miles 11 and 12, along with the split for the final 1.1 miles were 11:26, 11:22 and 12:31.
(This photo made me laugh - my outfit makes me look like I belong in an 80's era workout video. Please note that the "headband" and "sweat bands" are actually ear warmers and arm warmers that I had pushed up and down respectively as the temperature rose.)
UP
About 1/4 mile from the finish, Paul was there to cheer me on, take photos and remind me to pump my arms. Honestly, I had been hoping that he'd run back on the course, so that I could make him run in front of me to block the wind, but he was a welcome sight none-the-less. I was thrilled to cross the finish line in 2:08:21 - not because of any finish line euphoria, rather because it meant the torture was over.
DOWN
Conversations with Paul and some other runners quickly confirmed my suspicion that the course was short by about 1/2 mile. Had the course been accurate, I would not have made my goal of running under 2:10...
UP
...but it still would have been the fastest half mary I've done in years!
I hobbled to the car for warm clothes and my brand new recovery socks and then headed back for the festivities. London's Run puts on a fantastic family festival with 10K and 2-mile events, vendor booths, cancer awareness exhibits and all kinds of activities for kids.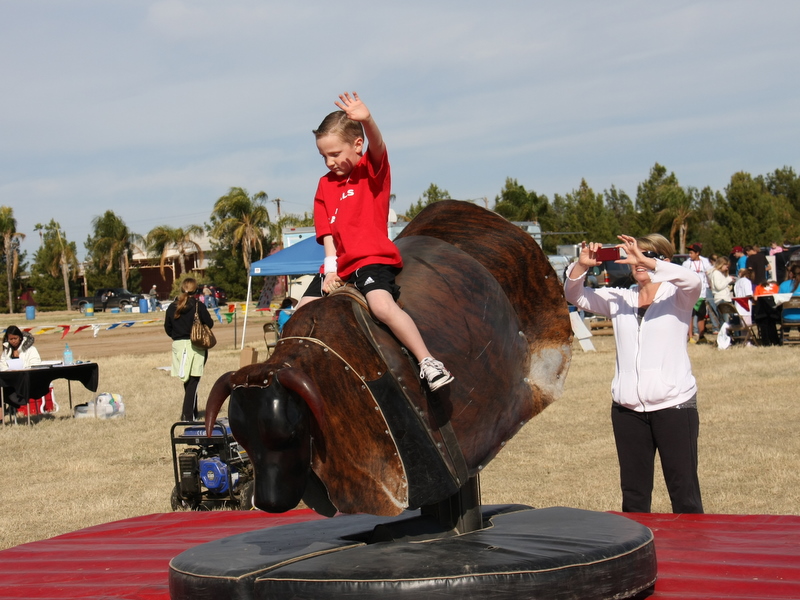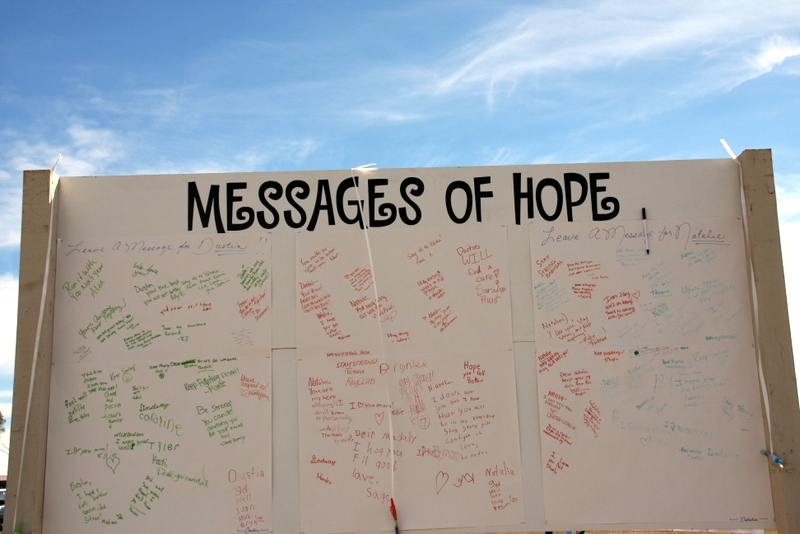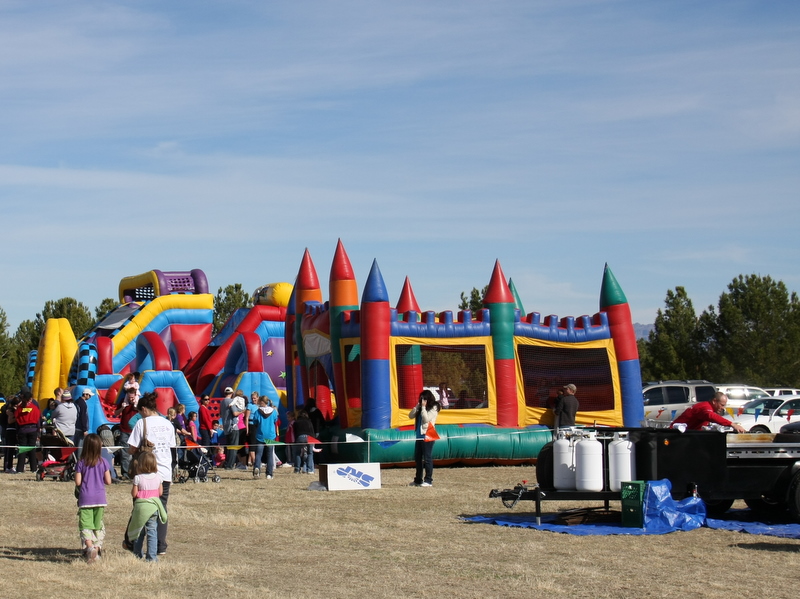 Paul was partial to police helicopter, while my favorite part was the Phoenix Herpetological Society RV where I petted an alligator and an enormous python. And Paul did his good deed for the day by joining me as a member of the Bone Marrow Registry.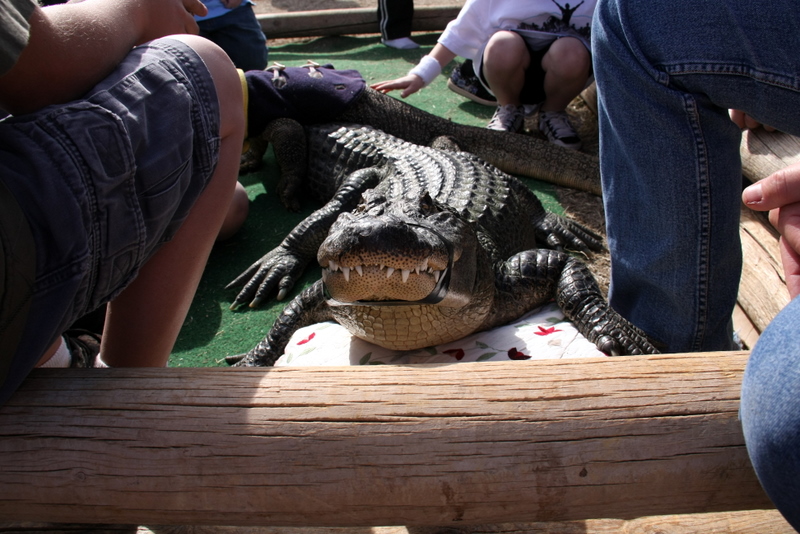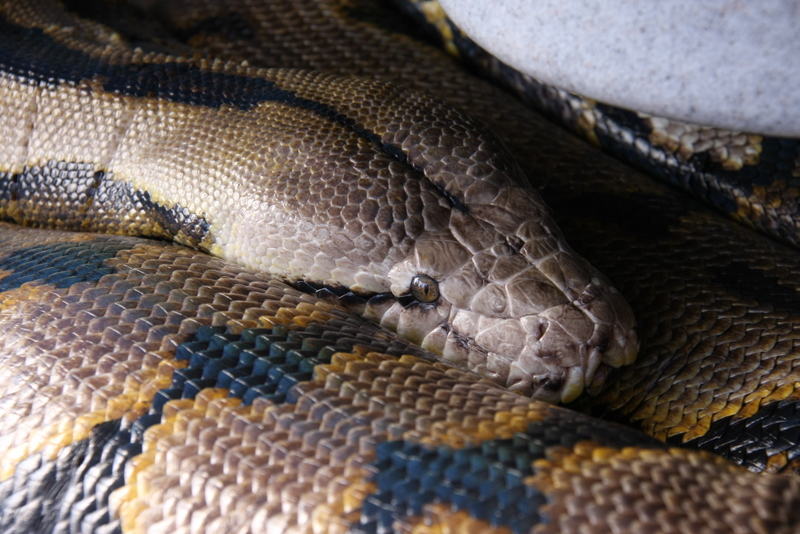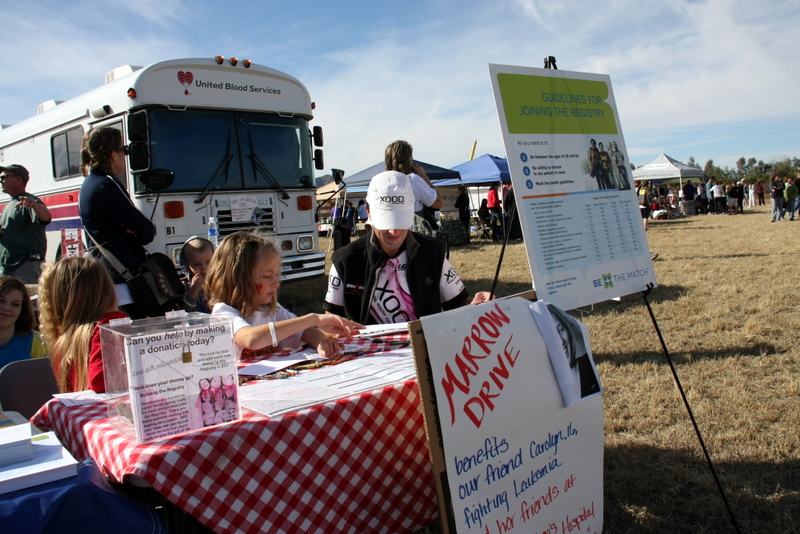 DOWN
Despite chip timing, the awards took forever. So long, in fact, that they did not even have a ceremony. Every so often, they would announce that they had determined the top three finishers for particular age groups and you could go to the awards booth to see if you were one of them. If so, they'd hand you a medal. Not exactly climactic for the winners.
UP
We peeked in the timing tent and saw that Paul was written down for #2 in his age group. Woo hoo Paul!
DOWN
But these results hadn't been given to the awards tent yet. They only had results up to age 45. Sounds like age discrimination to me. That or they just had no idea what they were doing.
Finally, at 11:45, we decided to skip the award and hit the road. It was now almost 4 hours after the race started and more than 2 hours after Paul had finished. We were cold, hungry and cranky. It was a disappointing end to this roller coaster of a day.
DOWN AGAIN
My stomach had been mildly upset after the race and became more so when we started driving. Taking slow, deep breathes with the window down for a cool breeze, I went so far as to warn Paul that I might be asking him to pull over so I could throw up. I was miserable.
UP
Food helped! We called in an order to the
Picazzo's
in Casa Grande and, after some salad and "veggie lasagna" pizza, I was a new woman.
SUMMARY
Although the race director has acknowledged the course and award mishaps on the website, I'm still left with the sense that this is a family festival and cancer fundraising event that happens to include some races. And this is not necessarily a bad thing. I highly recommend this race to anyone with kids.
However, if you've trained hard to set a PR, and are looking for an accurately marked course at a professionally organized race, then this probably is not your best option.
Sunday, January 24, 2010, 01:40 PM
Posted by Administrator
After spending my morning driving round trip to Casa Grande and sitting through a 2.5-hour meeting, I was ready to stretch my legs and burn some energy. Luckily, we were pre-registered for that afternoon's first annual
Chase the Sun Trail Run
, a 10K race organized by the U.S. Orienteering Team and advertised as "a Saturday evening cruise through the trails of Tucson Mountain Park."
The Turnout
Intimate would be a good word to describe this event. With only a few weeks of planning and with the popular Sun Run the following morning, turnout was small, but spirited. Having just a dozen racers makes for a fun, low-key atmosphere with lots of camaraderie. It was great to have fellow Tri Girl, Elaine, there along with a few other familiar faces from Tucson racing.
The Course
Trail runners would call this course flat. Road racers would call it fairly flat with some small dips and a few miles of gradual incline thrown in the middle. Either way, it was a fun trail with a good amount of single track and some of the best views in Tucson. The setting sun lit up the mountains and clouds with the most amazing colors.
The organizers did a great job of marking the course with orange flags denoting turns and occasional orange ribbons to reassure you that you were not lost. And I loved the quiet. It was as if we had the park all to ourselves...although some runners did meet up with crossbow-wielding hunters. I'm all for sharing the trails, but am admittedly less generous when it comes to people carrying deadly weapons.
The Race
At 4:30 p.m., we were given instructions on the trail markings and then sent on our way. The pack (if you can call 12 people a pack) quickly spread out, leaving me toward the back with just one woman close on my tail (not counting the course sweeper). In a race as small as this, I find it unnerving to have someone following so closely. For the first two miles, I wondered, "Does she want to pass or does she like my pace?" When the trail occasionally widened, she opted to stay right behind me and so I finally decided not to worry about it. If she wanted to pass, she would. And, at the 4-mile marker, she did just that and opened up a 30-second or so lead that I never managed to close.
My legs felt pretty crappy, which I attribute to last week's 14-mile trail run, and my arms were tired from the previous day's workout at the gym. So I just tried to keep up a decent pace while being mindful that I'm on a taper for next weekend's half marathon.
With about 1/2-mile to go, Paul came trotting back down the trail - always a welcome sight toward the end of a race! He had finished about 20 minutes before me and was the first racer across the line. I found it amusing that the other Vyriotes would be the last racer across the line. Despite my dismal placing, and considering the terrain and my tired legs, I was quite satisfied with my time of 1:04.
Post-Race
I went straight to the car to put on some more layers as the sun, along with the temperature, was dropping quickly. I then re-joined the group for some hot chocolate, munchies and good conversation. Paul gratefully accepted his winner's prize, a bottle of prickly pear syrup, and we discussed the best way to enjoy it - with vodka or tequila?
This event was a nice change of pace. I hope there is a second annual race and I would highly recommend it.
Sunday, January 17, 2010, 04:27 PM
Posted by Administrator
My compression socks are on and I'm ready to taper!
That's right, it's just two weeks until the
London's Run Half Marathon
and until I see how well this 3-day-a-week training plan has worked for me. During this last week before the taper, I racked up 28 miles - a lot for me, especially when you consider they were done over just three days.
The plan calls for a final long effort of 12 miles, but, instead, I opted to do the Tucson Trail Runners' Los Robles Adventure Run which turned out to be a variety of distances depending on how many times you got lost For me? 14 miles.
There was full disclosure about the "adventurous" nature of this run. The run description sent via email stated, "The Starr Pass and Los Robles trail networks are VERY confusing, and I fully expect people to get lost." Then, just before taking off, we received a more detailed, verbal trail description that included phrases like:
"When you see the hub cap, you know you're on the right trail."
"You'll come to a nice, wide trail. DON"T take that one."
"You'll see a sign post, but there's no sign on top."
"When you come to the second hub cap, DON"T take that trail."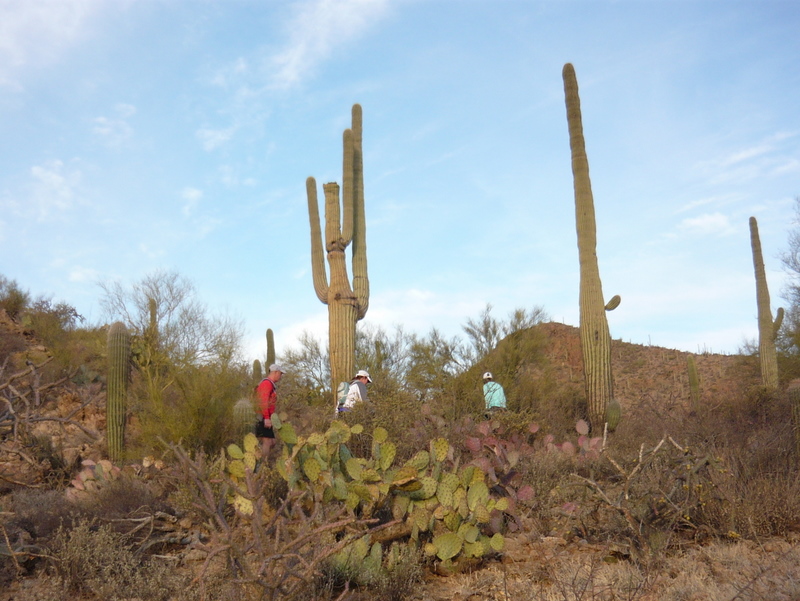 Shari, Rachel and I quickly realized that we were the "slow" group and stuck together with the idea that being lost is less scary when you're lost together. Lo and behold, after only about 2 miles, we missed an unmarked, hairpin turn in the trail and wandered off the course for a bit until the run director came and found us.
As we got back on the correct trail, we were joined by Mike, another lost runner, making for a loyal group of four that stuck together for the remainder of the run. I owe them a debt of gratitude as they (all training for ultras) could have left me (training for a measly half marathon) in the dust at many points.
There were numerous stops to pore over our maps and a few instances of backtracking, but we managed to find our way back to the start in just under 3.5 hours. Surprisingly, this was exactly the time I had told Paul to expect me.
I did a lot of walking toward the end and my legs and feet are toast. However, the trails in that area are beautiful - lots of single track with rolling hills. And we began the run with an amazing sunset. I originally thought that the run should have been scheduled 30 minutes later, but it turns out that the timing was perfect.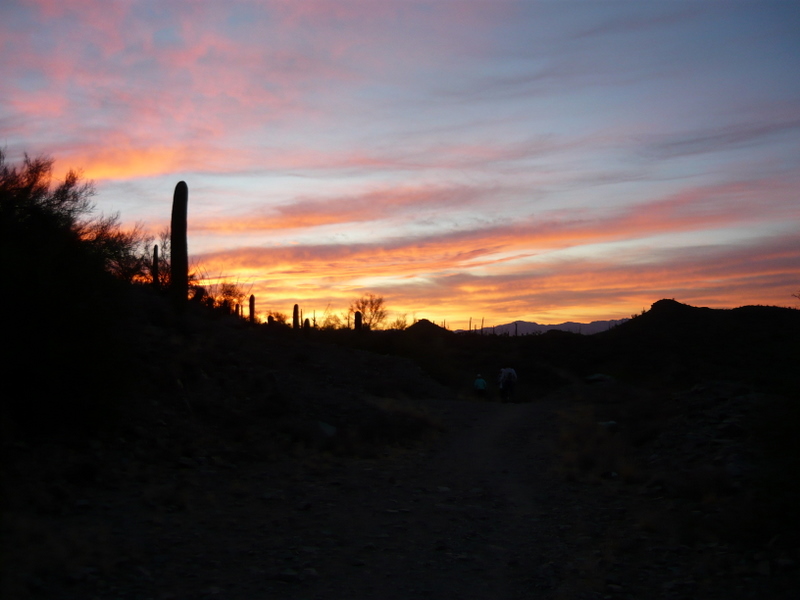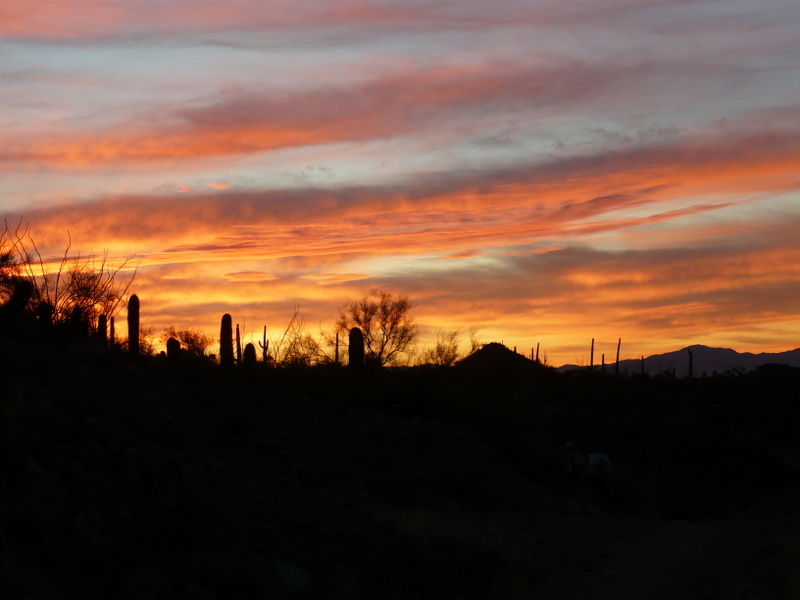 Sunday, January 10, 2010, 02:42 PM
Posted by Administrator
The day after Christmas, Paul and I drove out to Worcester for the annual MHC holiday gathering at Susan and Jen's. It was a small group this year, but we had a great time catching up.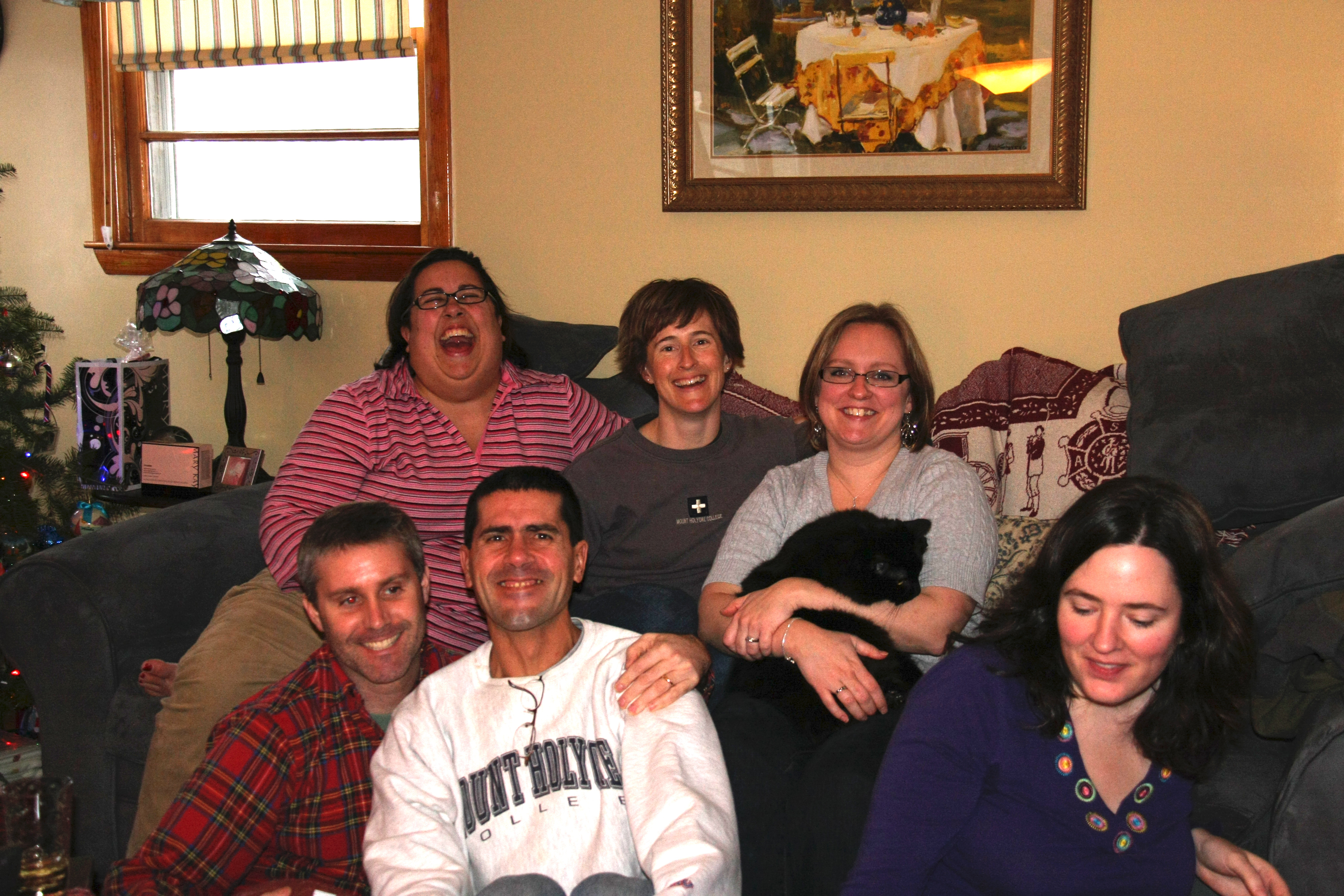 Next up was six nights at
my parents' ski house
in North Conway, New Hampshire. For me, this part of Christmas vacation is the most relaxing time of my entire year. Family and friends come and go over the course of the week, and the house, which sleeps 14, always seems to be full of good conversation, good food and good times.
We read. We hit the outlets for the post-Christmas sales. We napped.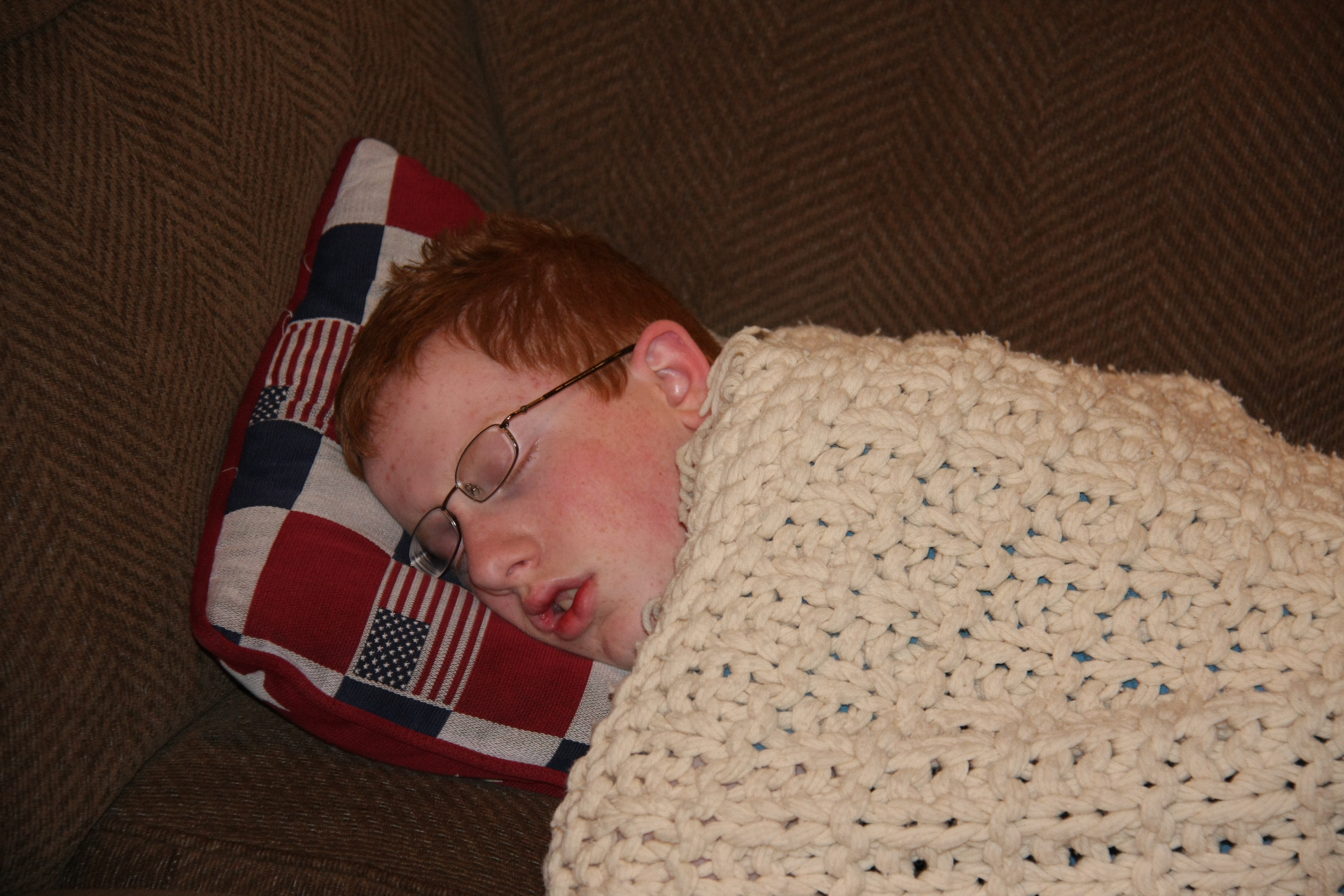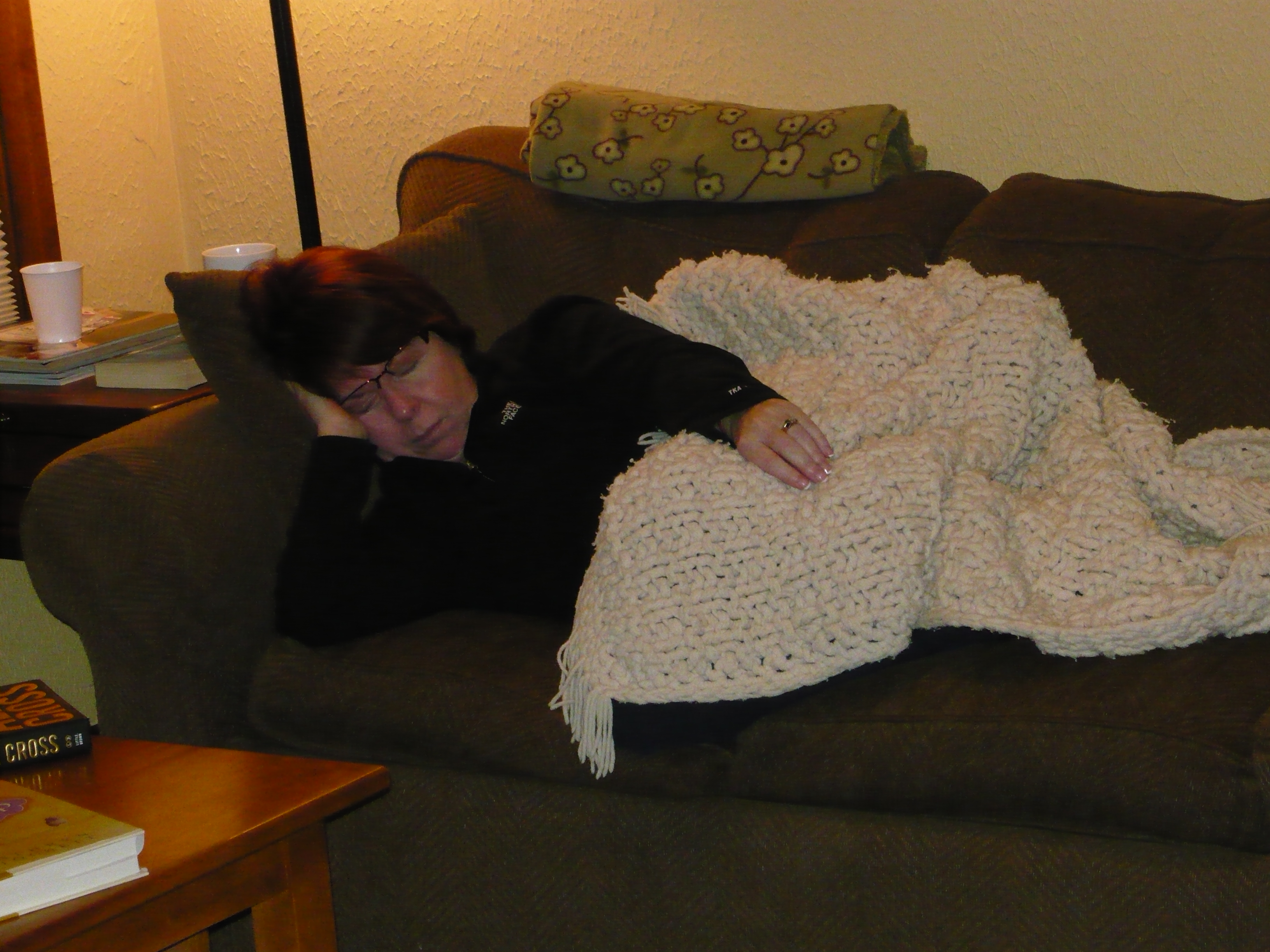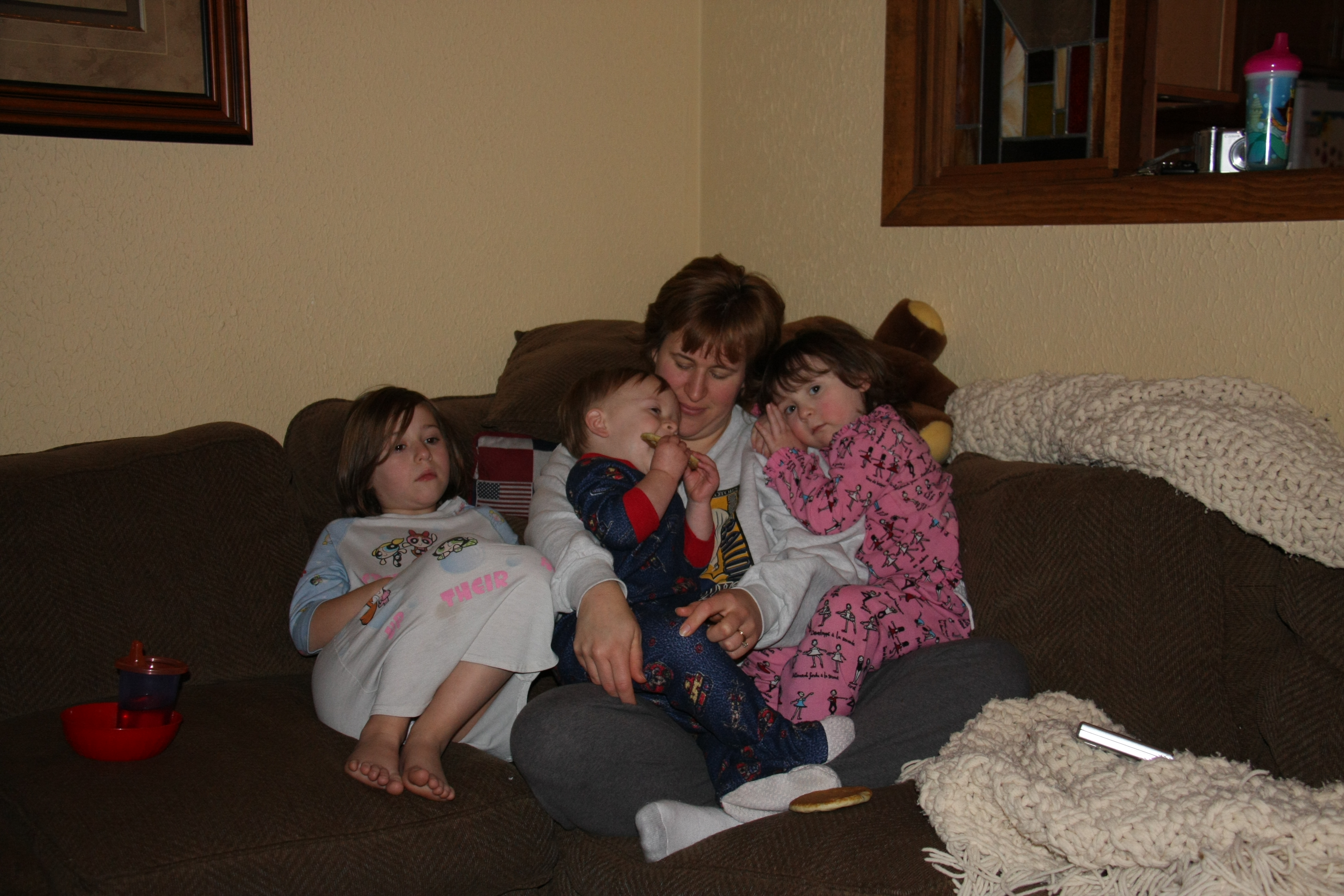 We played Wii and board games.
We played with the little ones.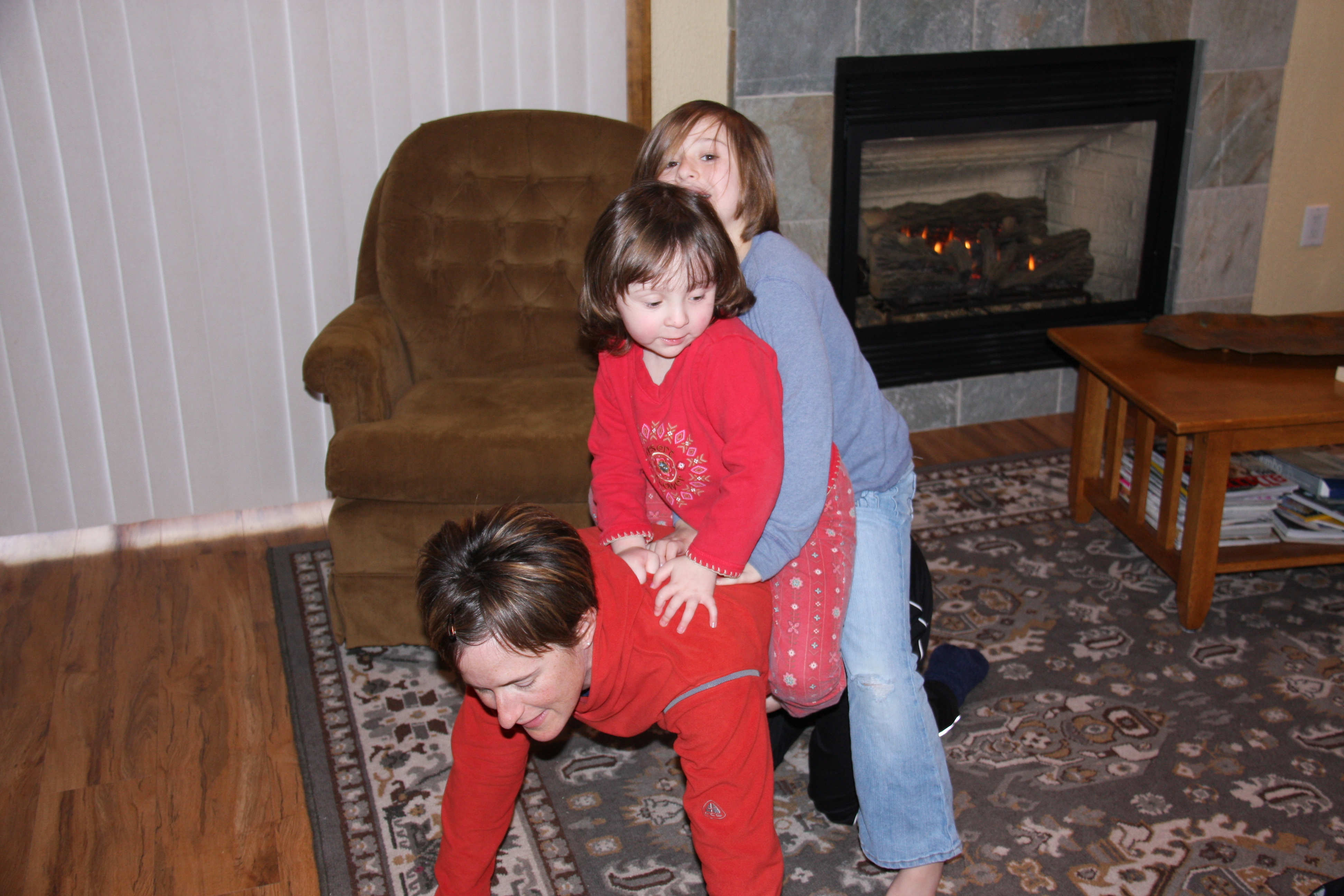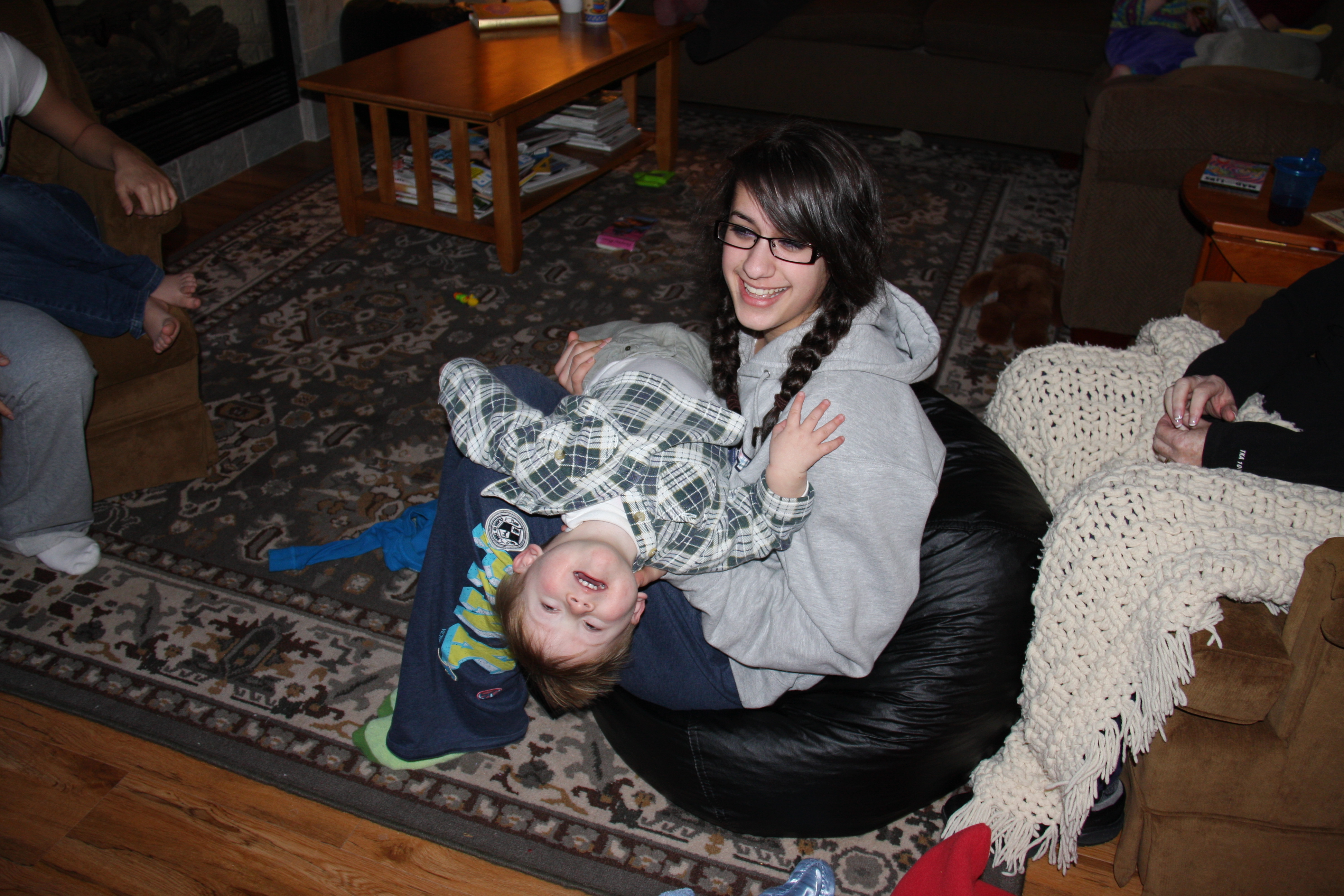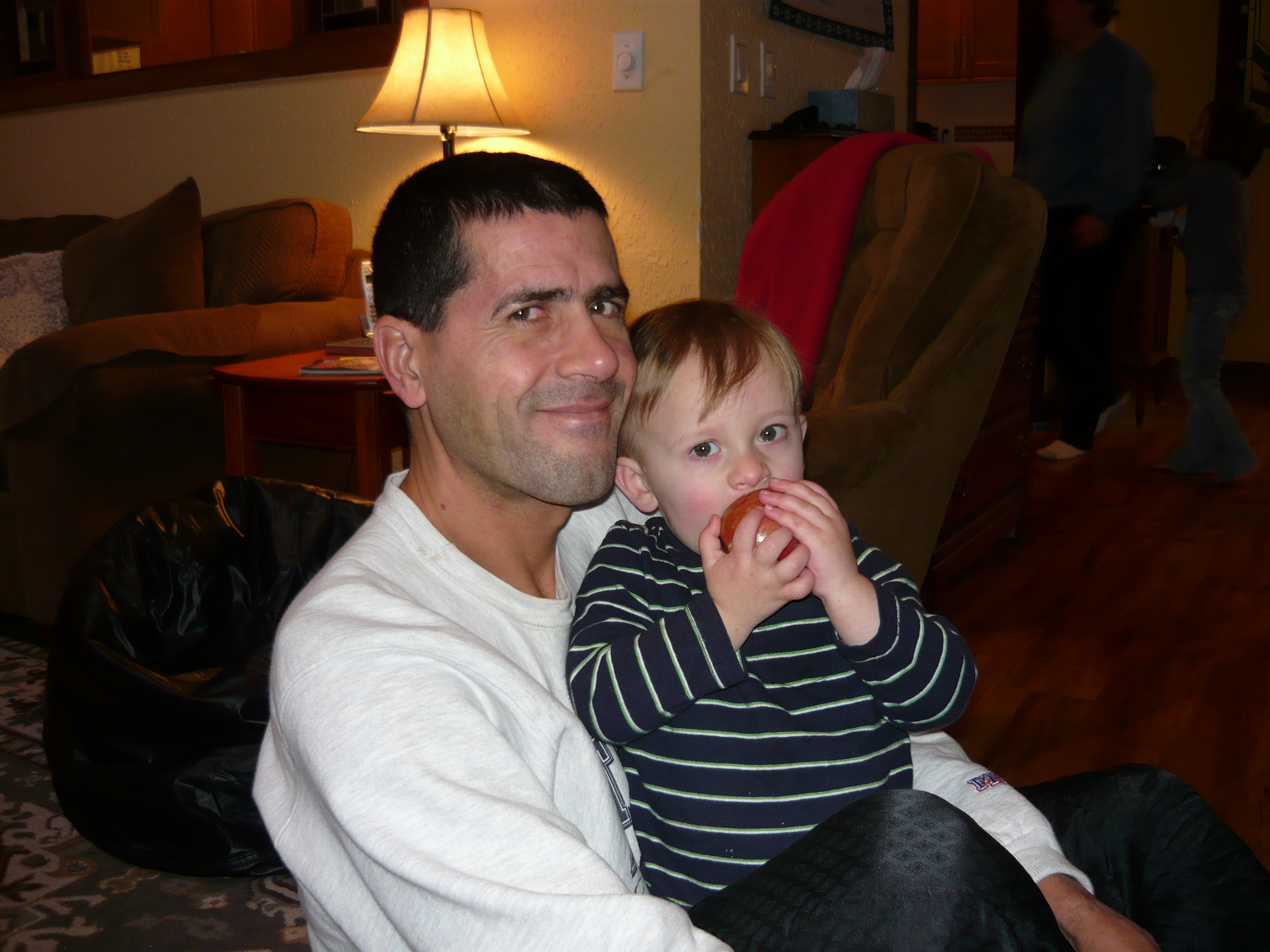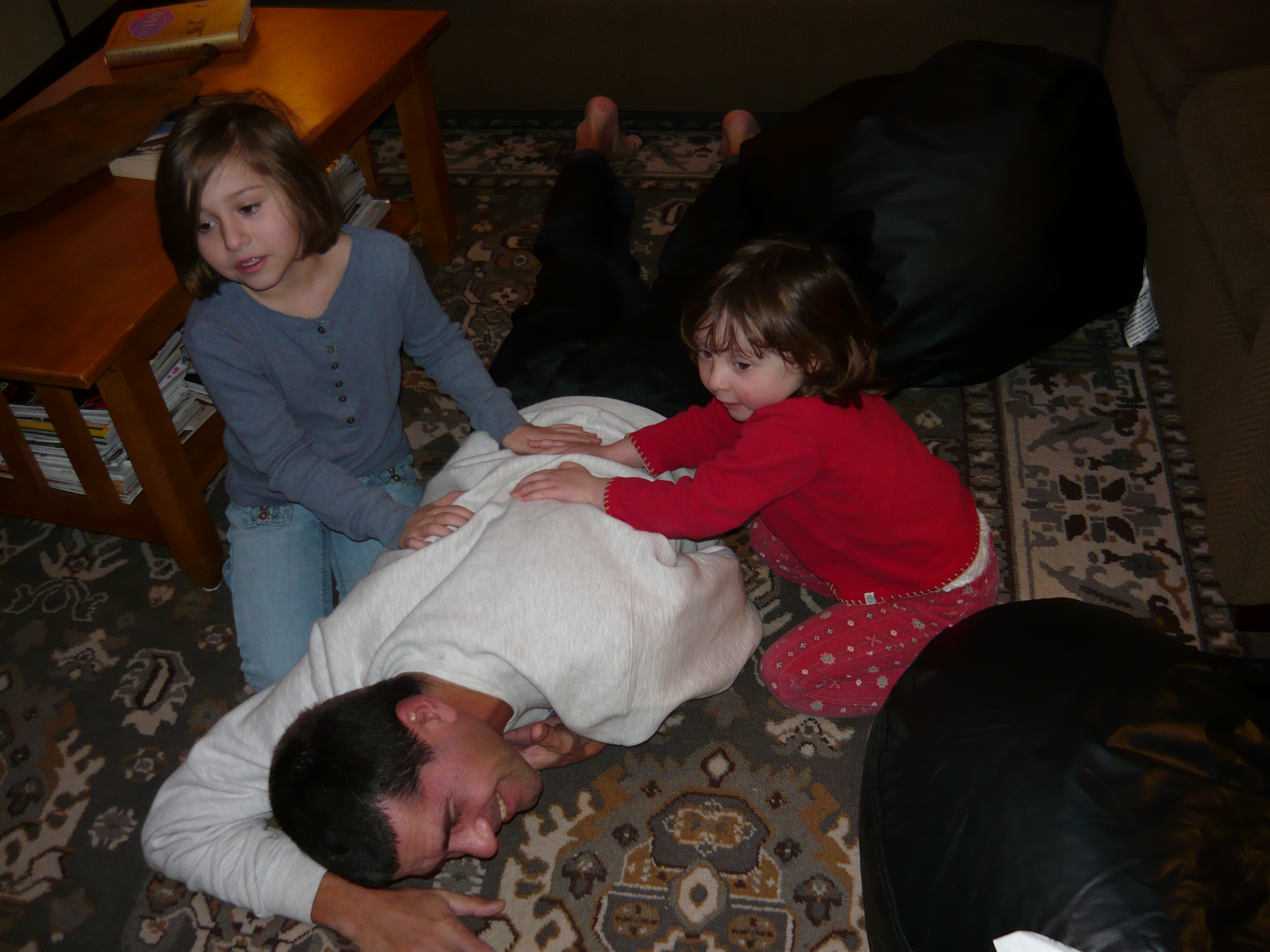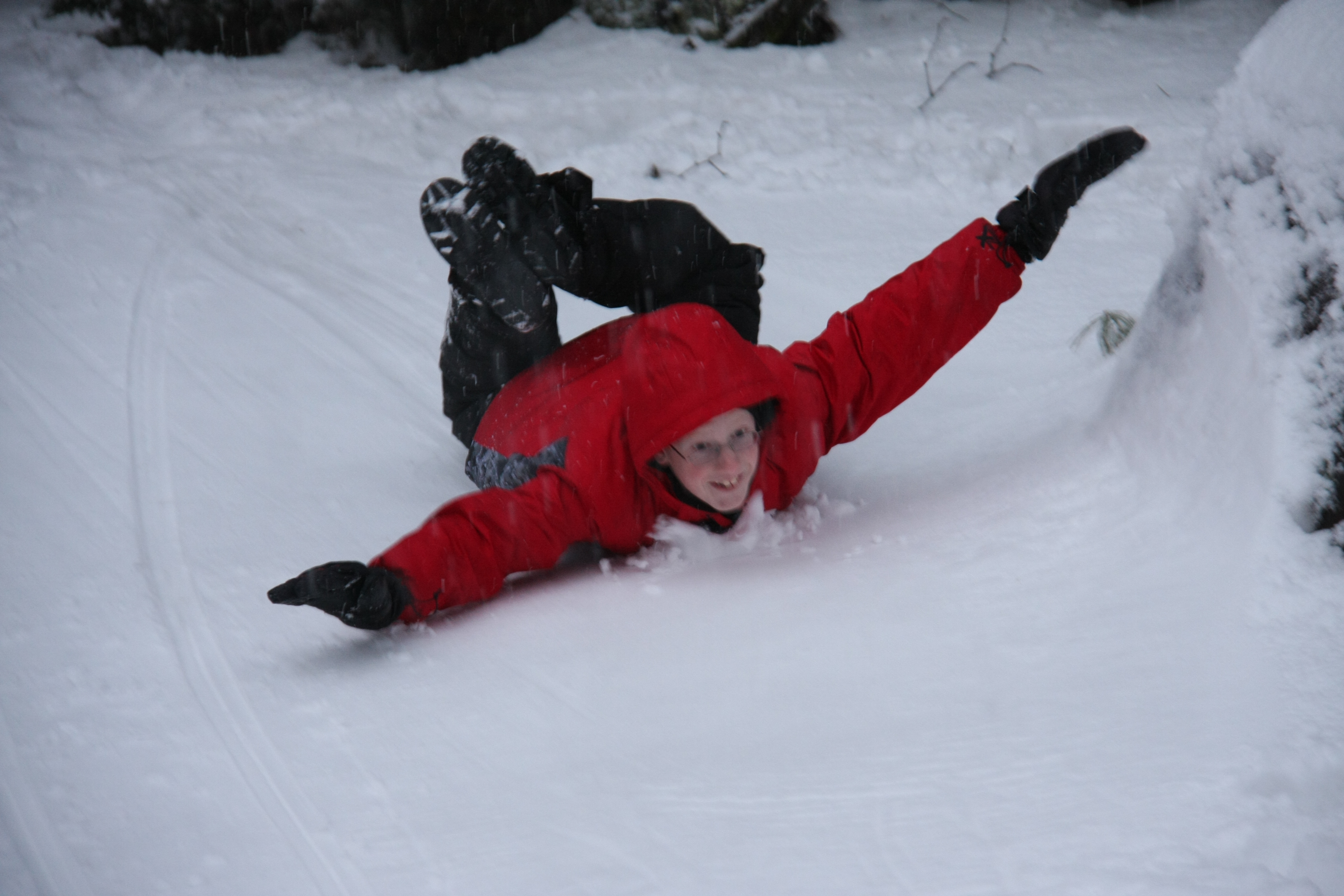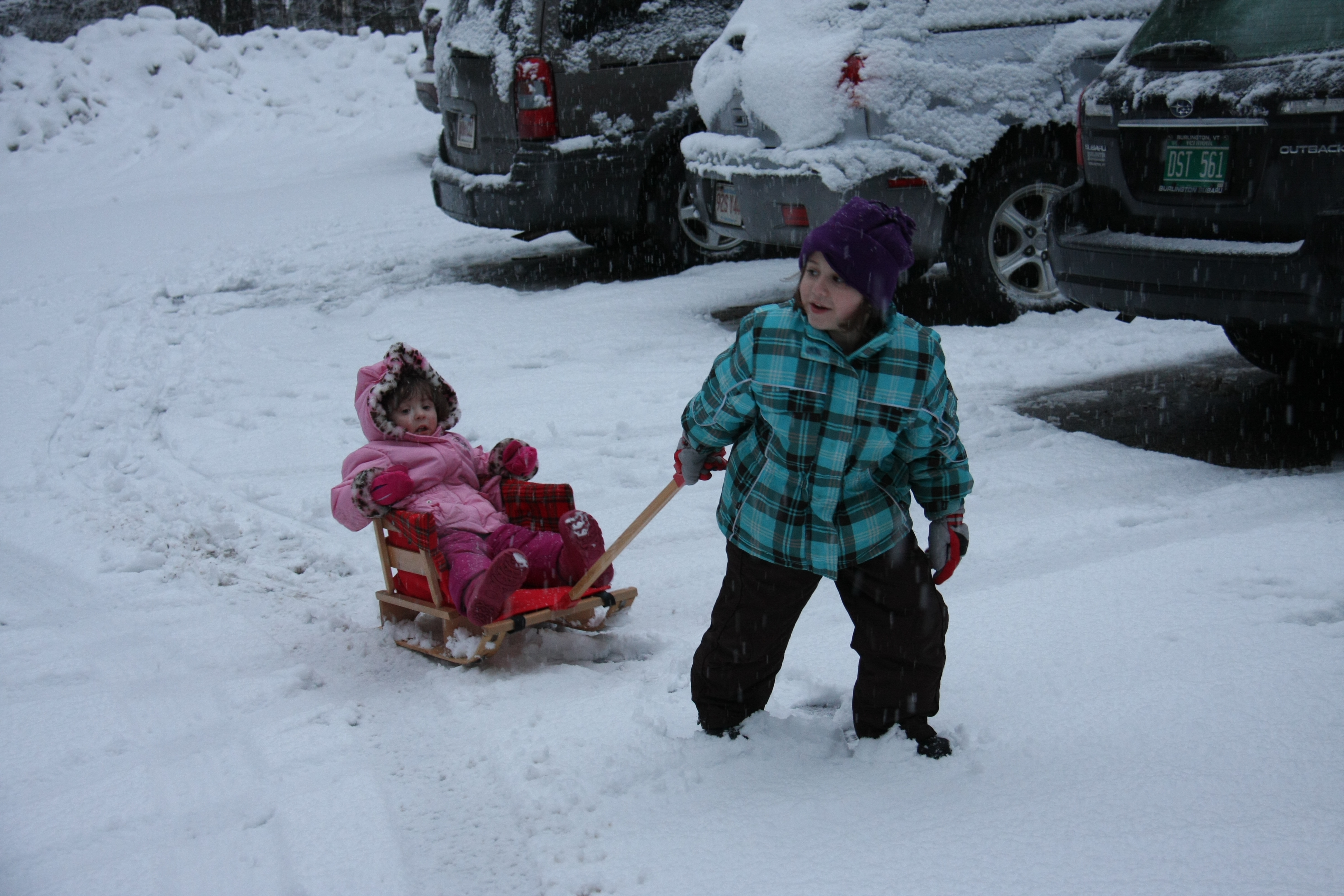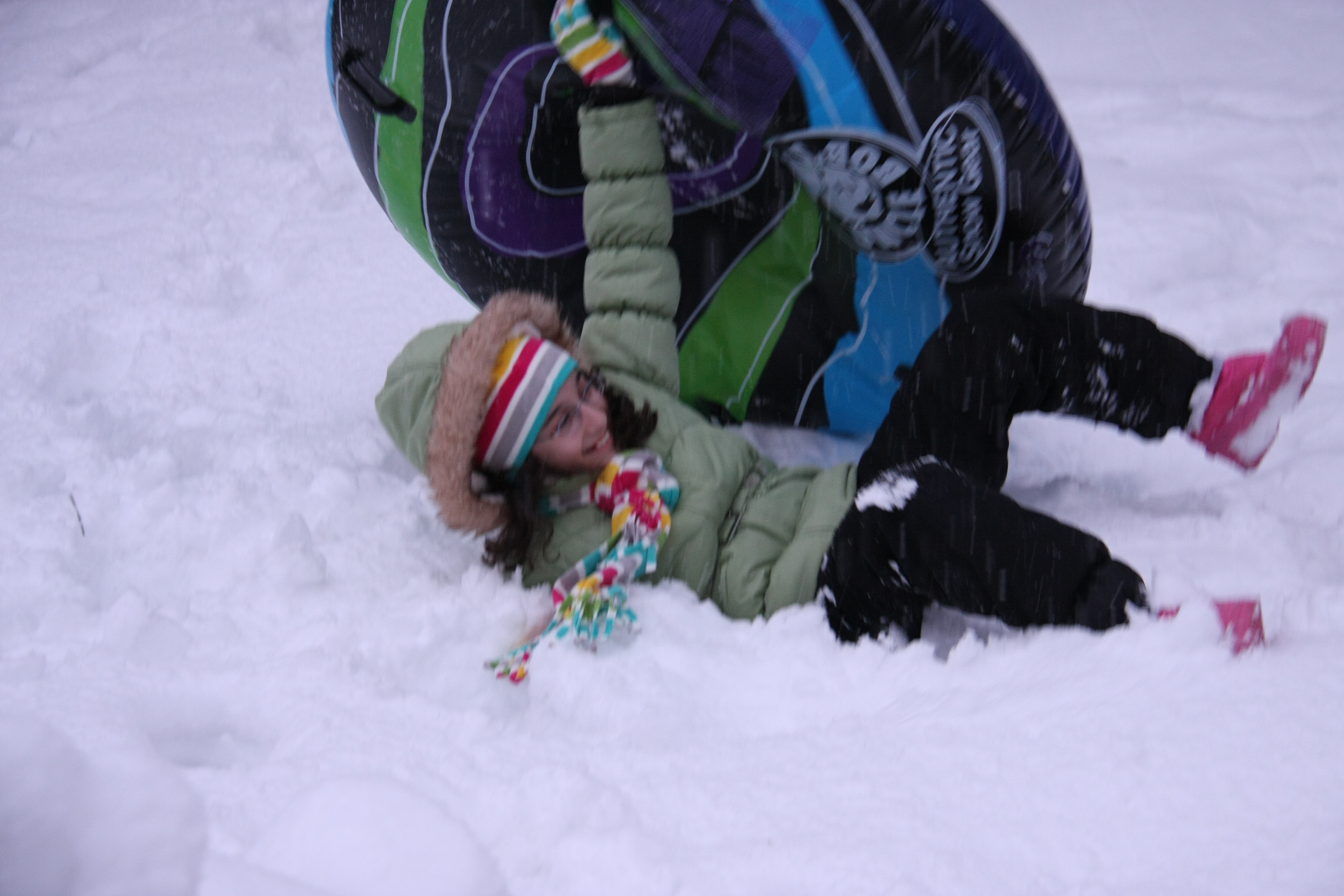 And we skied! While most of the others are downhill skiers, Paul and I prefer cross-country. Some days, we used trails practically outside the doorstep. One day, we drove into Jackson to the Nordic center.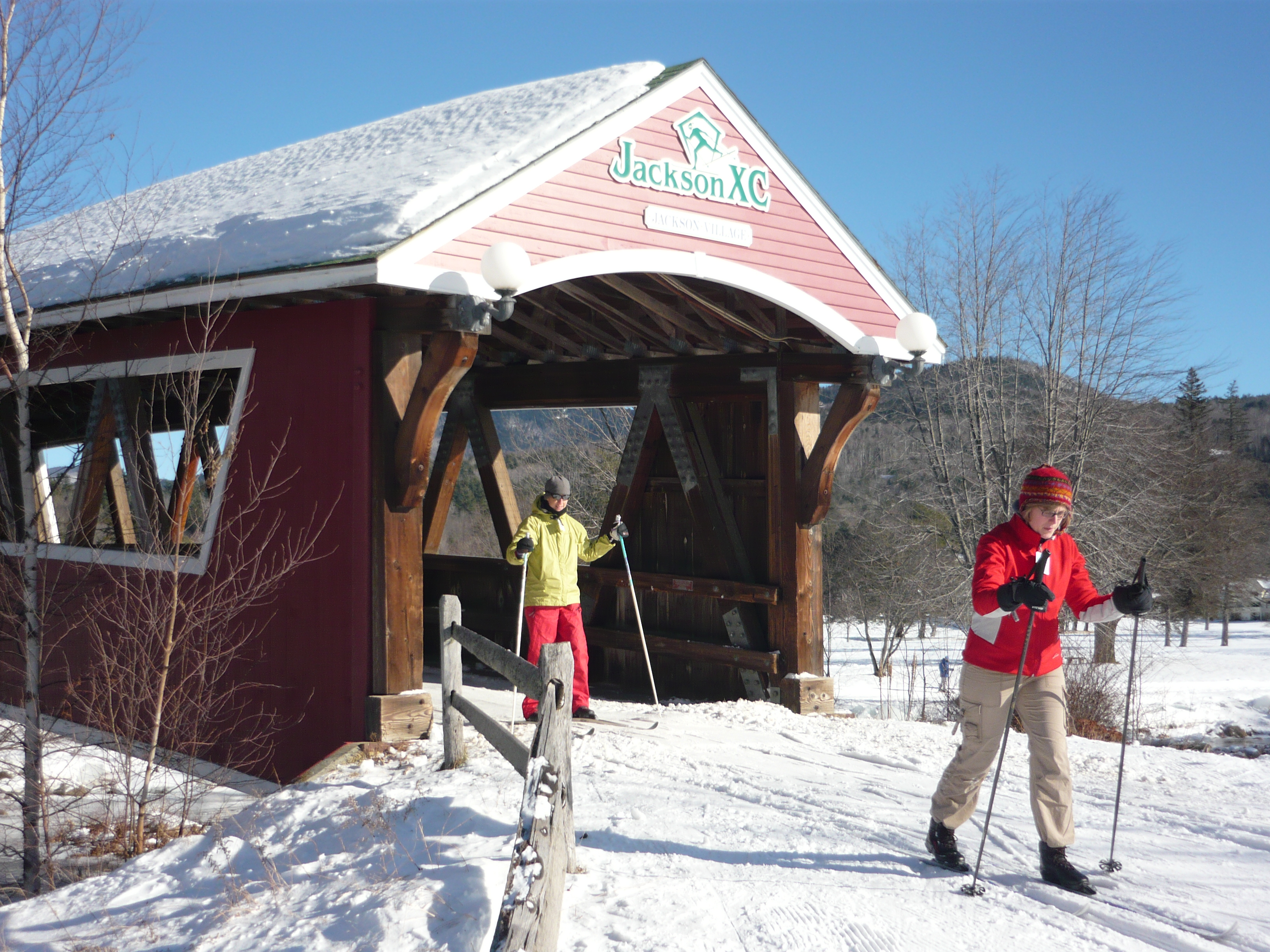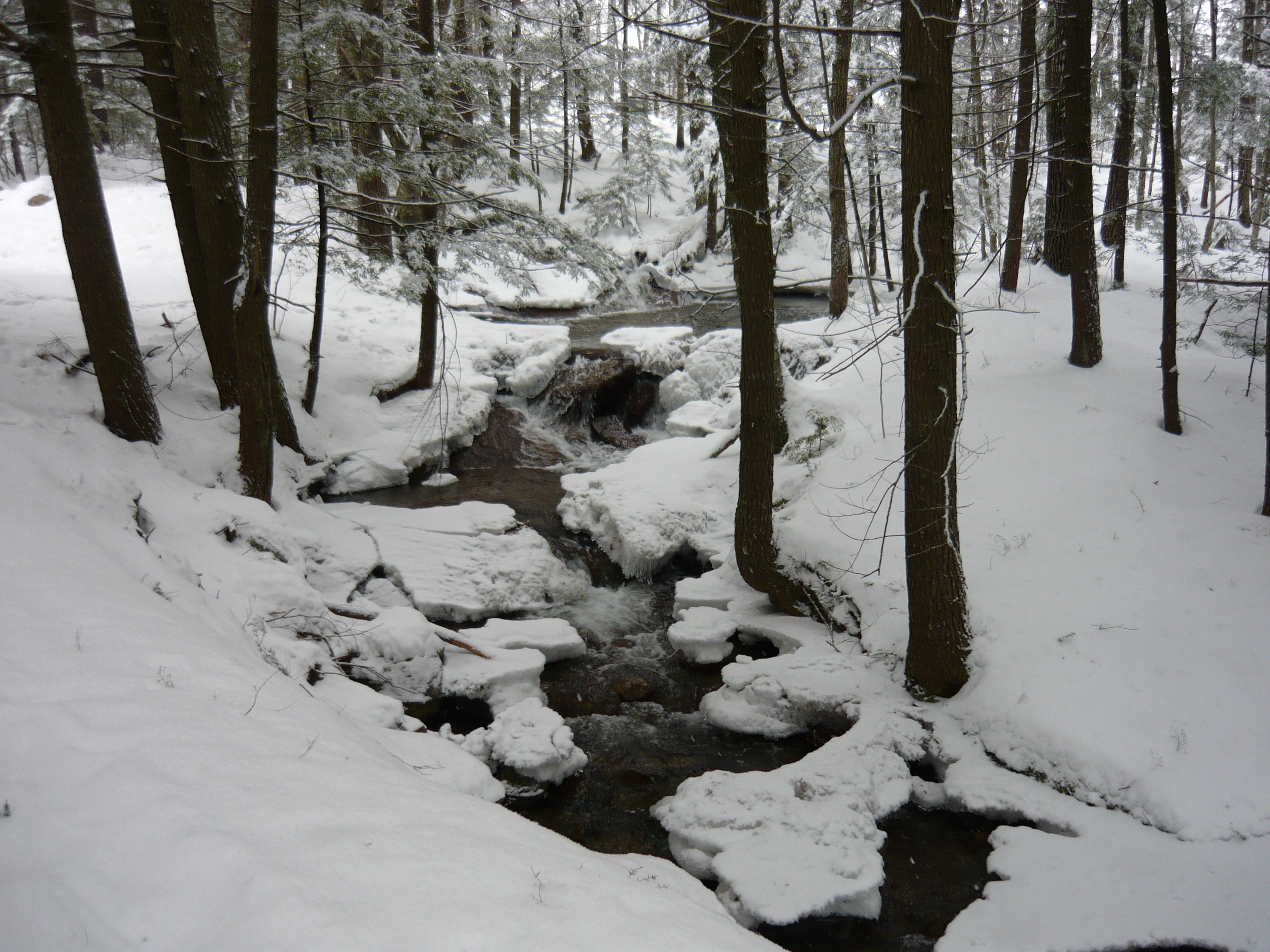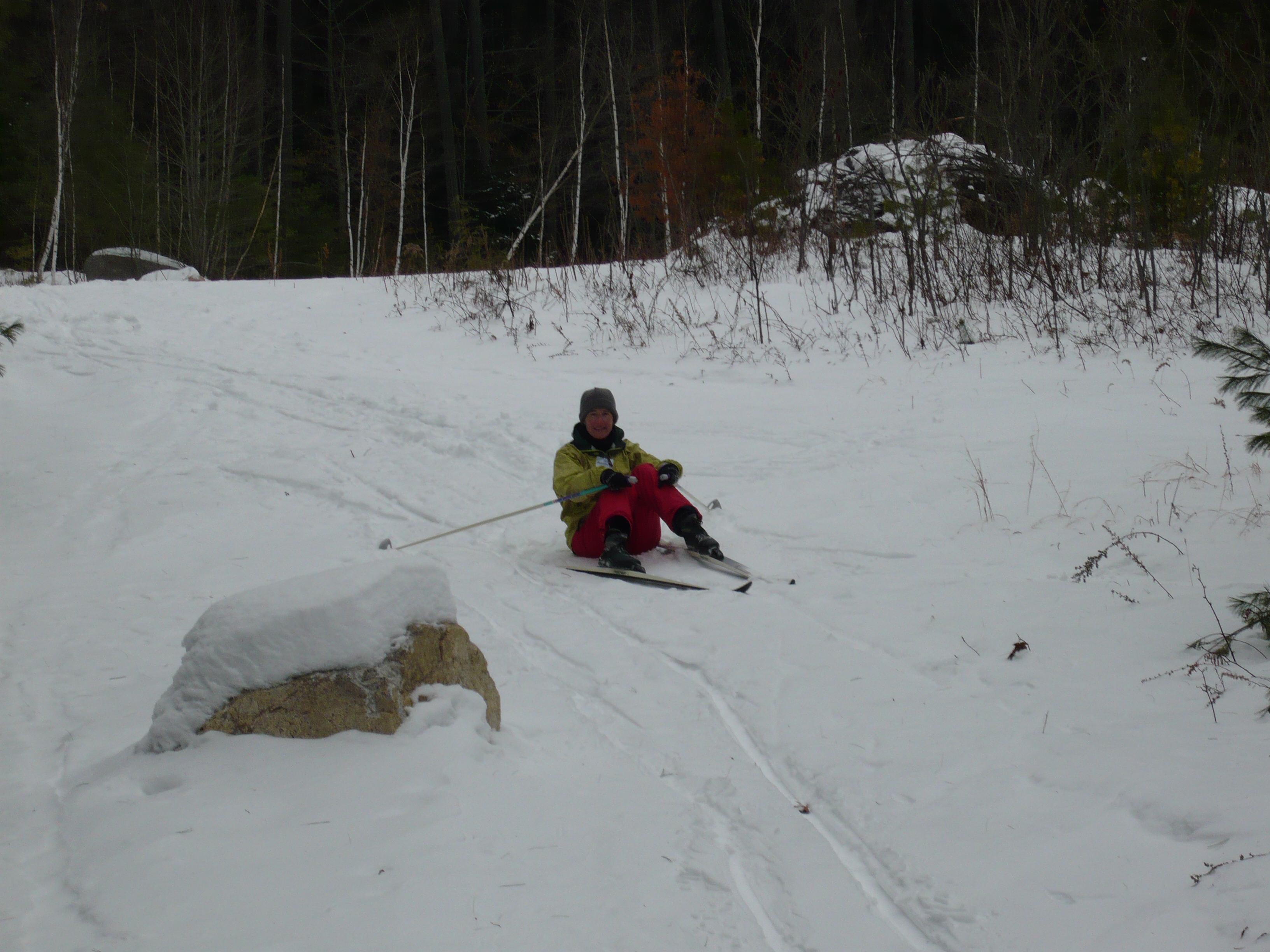 And Paul took me on my first snow hike up Hurricane Mountain Road, which he then skied down. The snow was fantastic and so beautiful!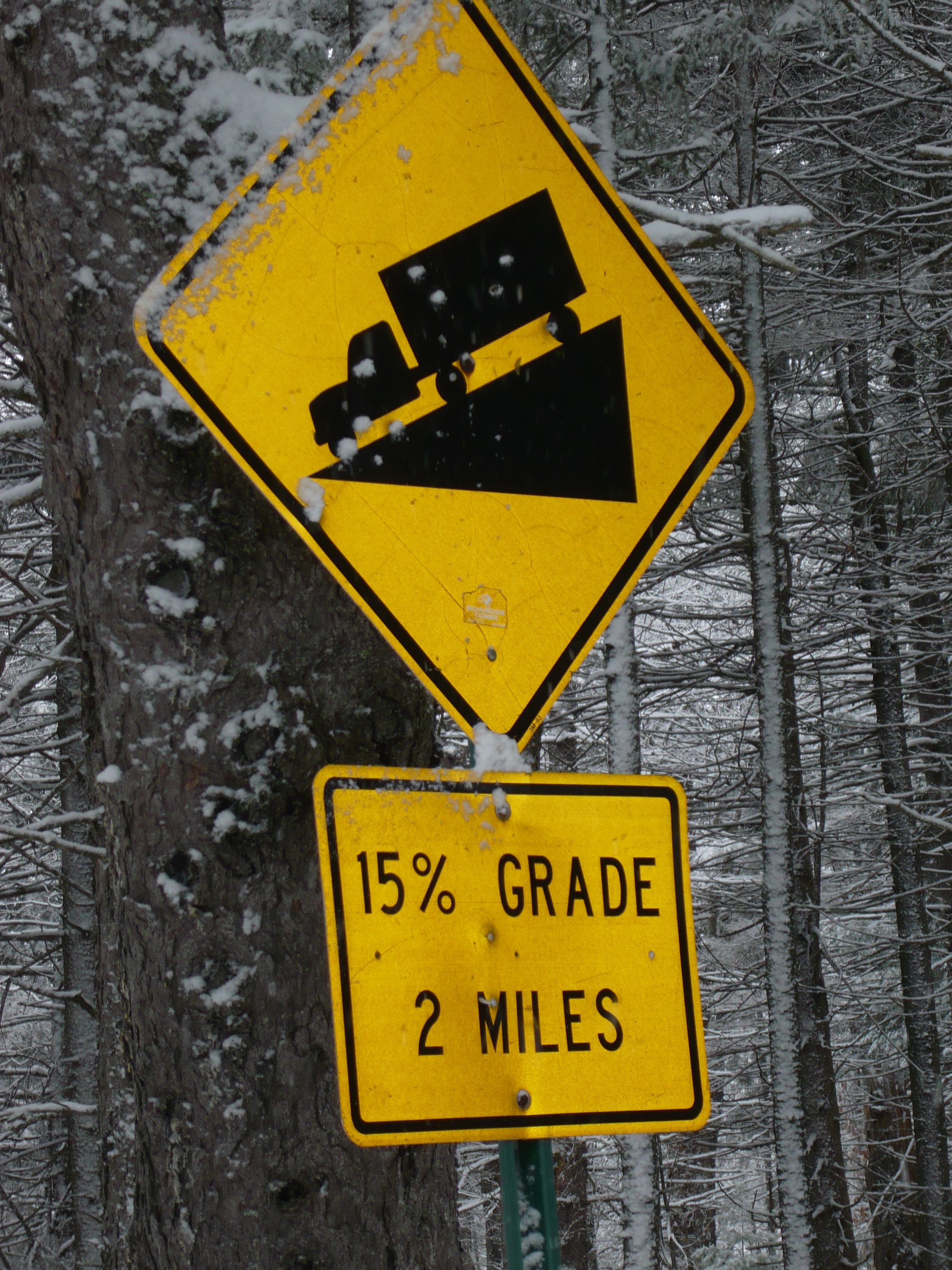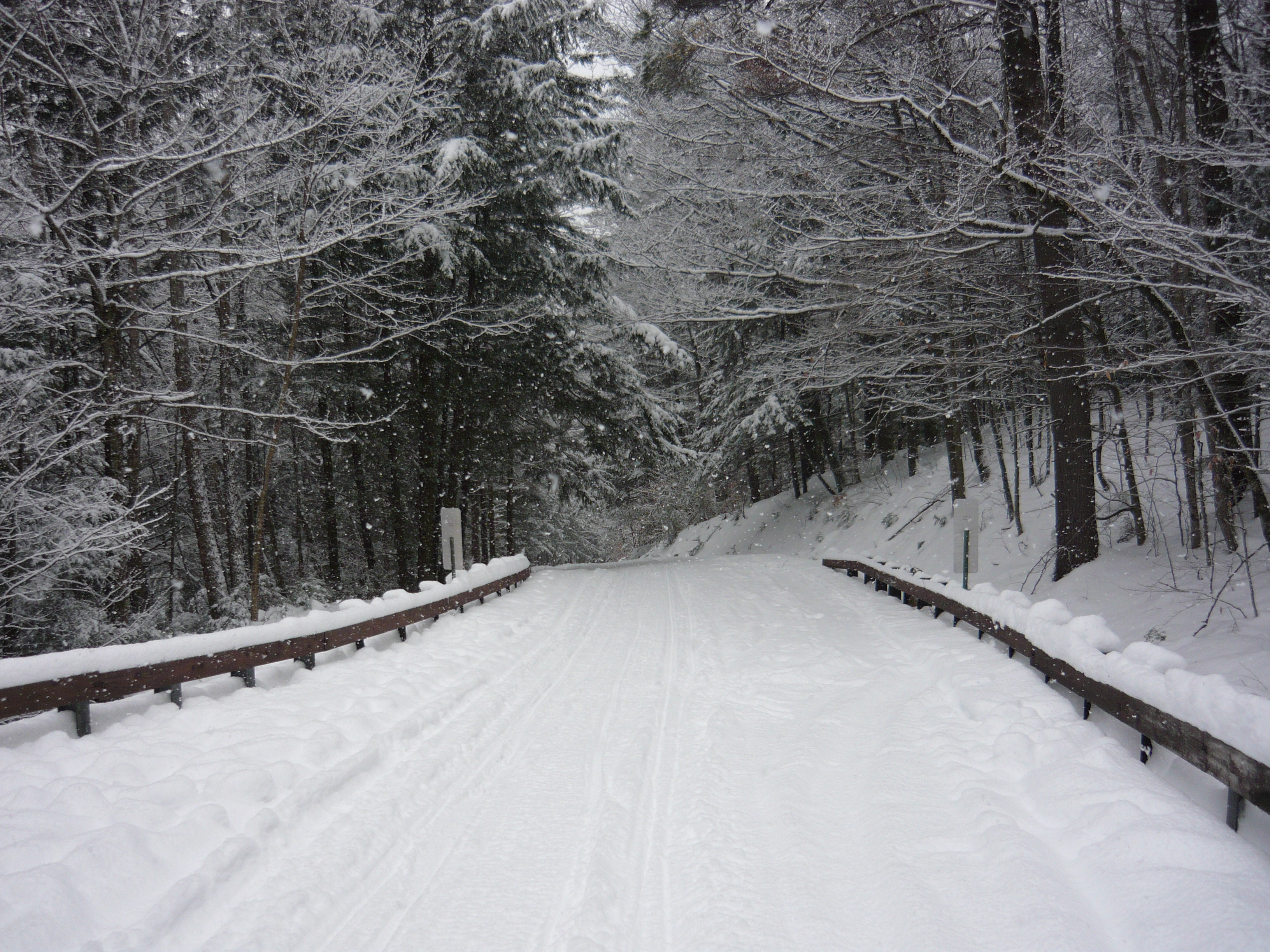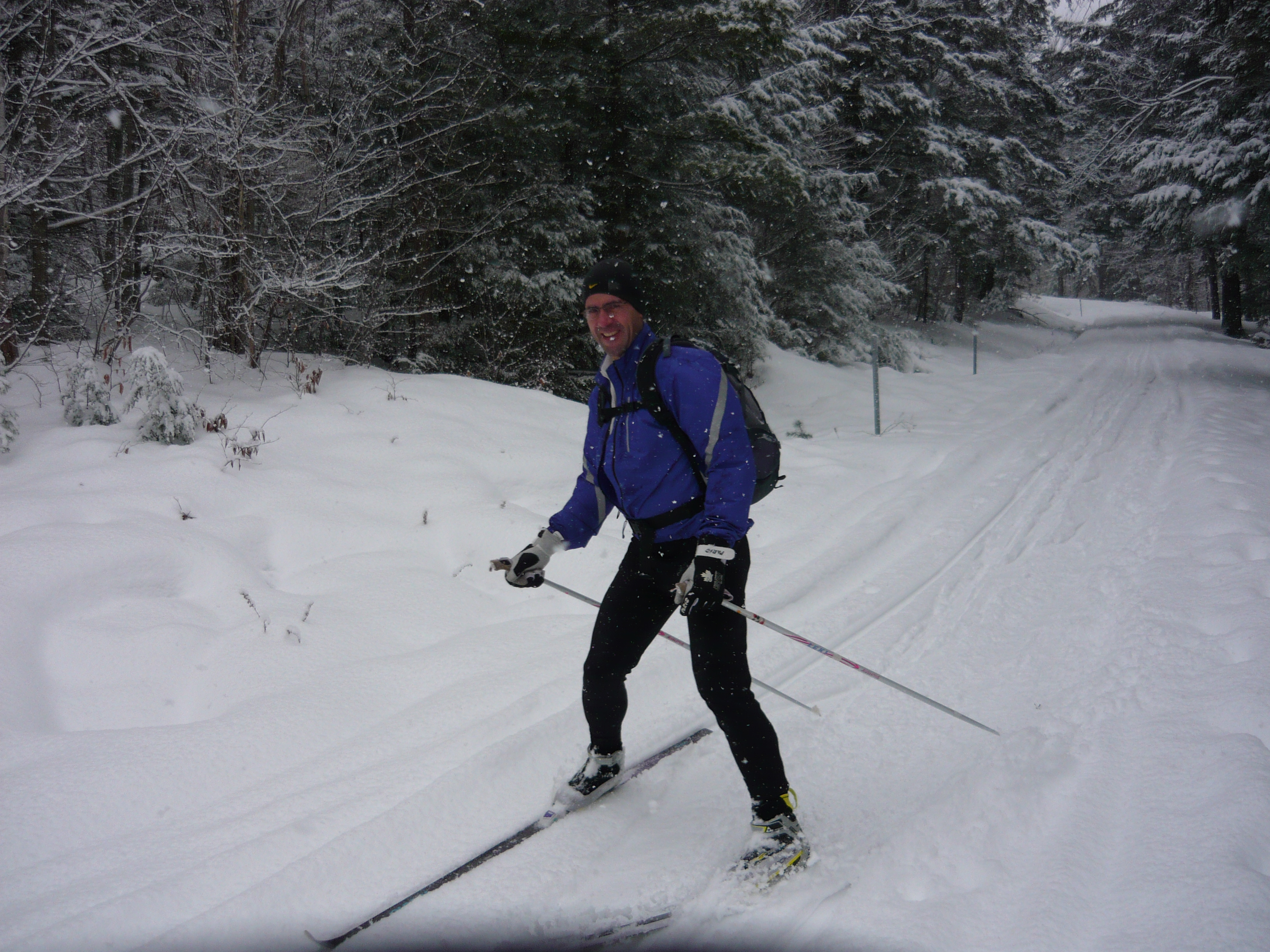 Finally, we celebrated the New Year with a delicious Italian feast of Eggplant Parmesan courtesy of my step-brother Jimmy.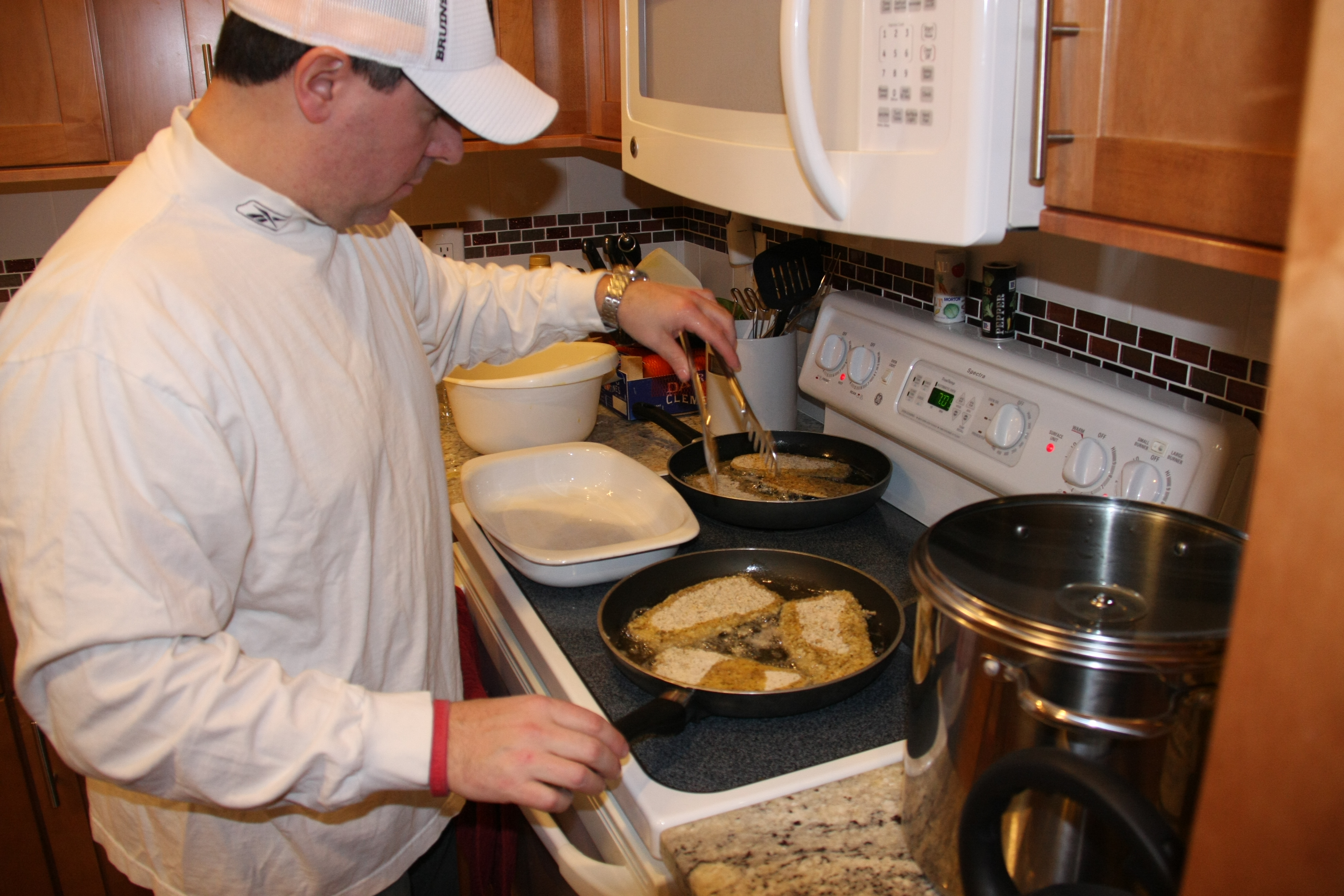 Here we are, our final photo of 2009. All in all, a very fine year. Best wishes to you for a happy and healthy 2010!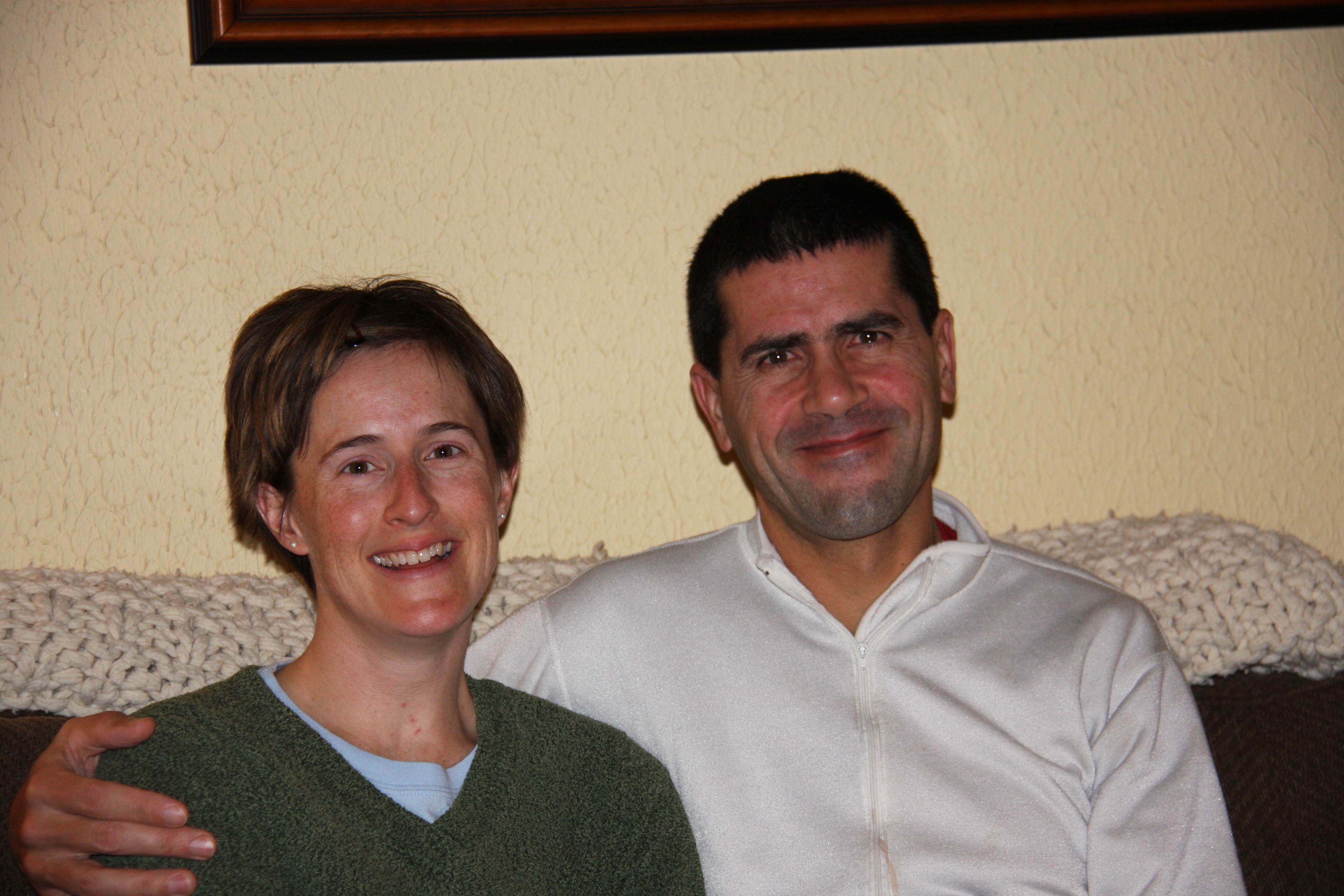 Saturday, January 9, 2010, 08:44 PM
Posted by Administrator
The proof: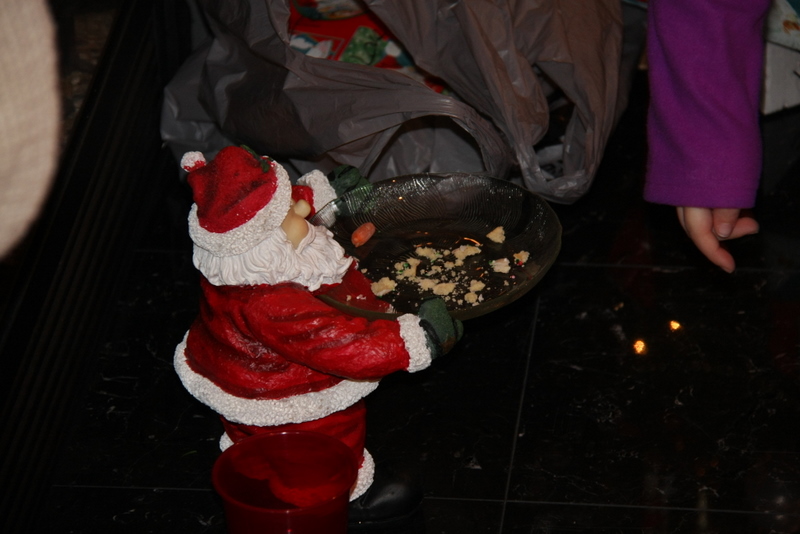 My sister's family staying overnight at my parents' means that I get to witness the magic of Santa Claus. It's like being a kid again. Except that they left milk for Santa while we used to leave bourbon. "To warm him up," is what they told us.
There was a flurry of gift-opening on Christmas morning. Hannah loved her new CD player and was rockin' out in no time.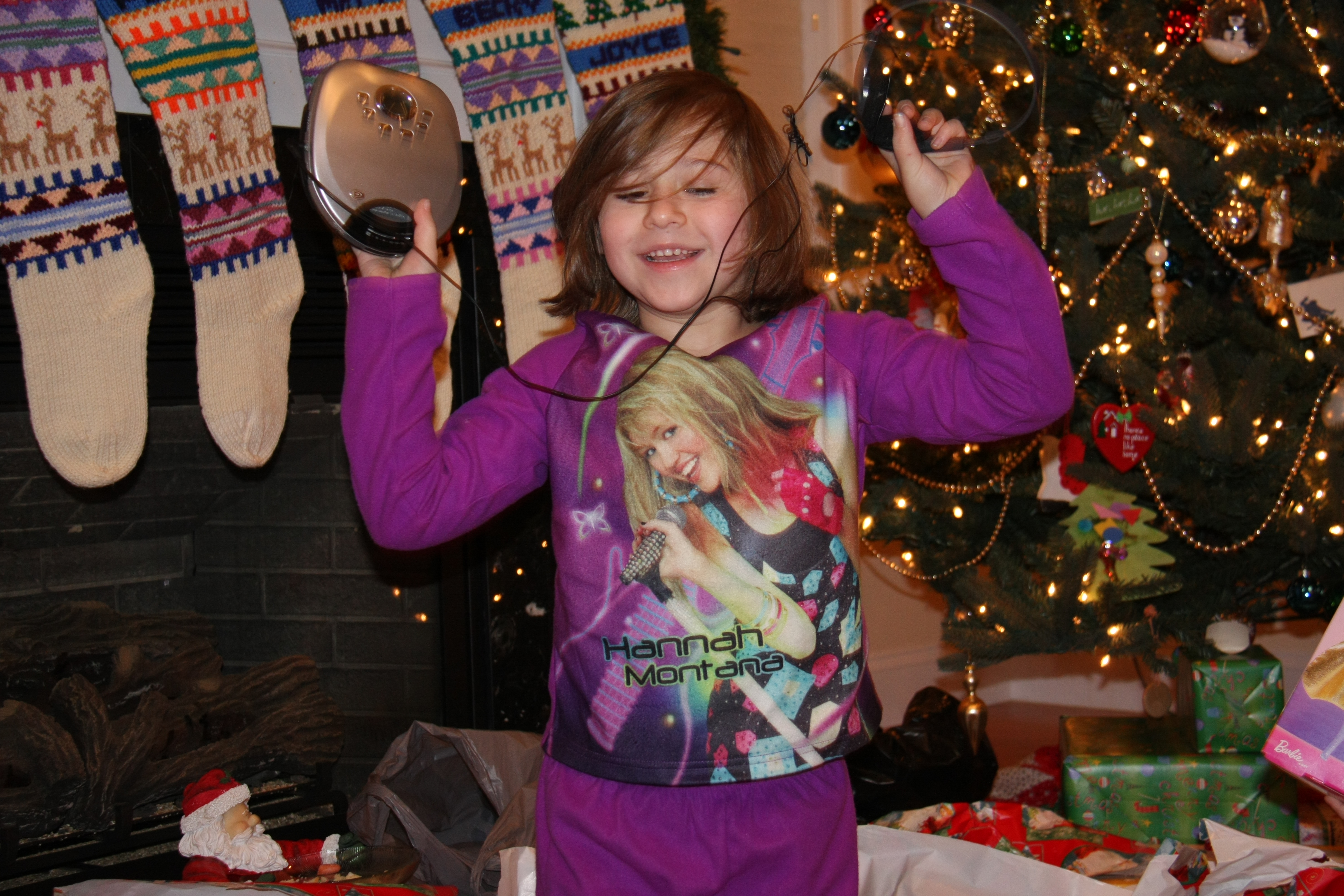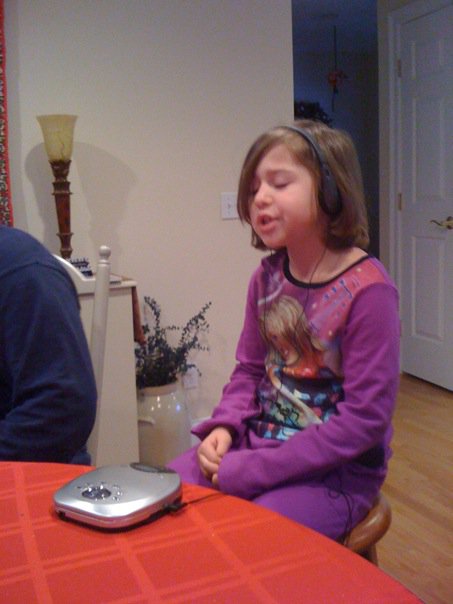 Emily was overjoyed with her new dolls.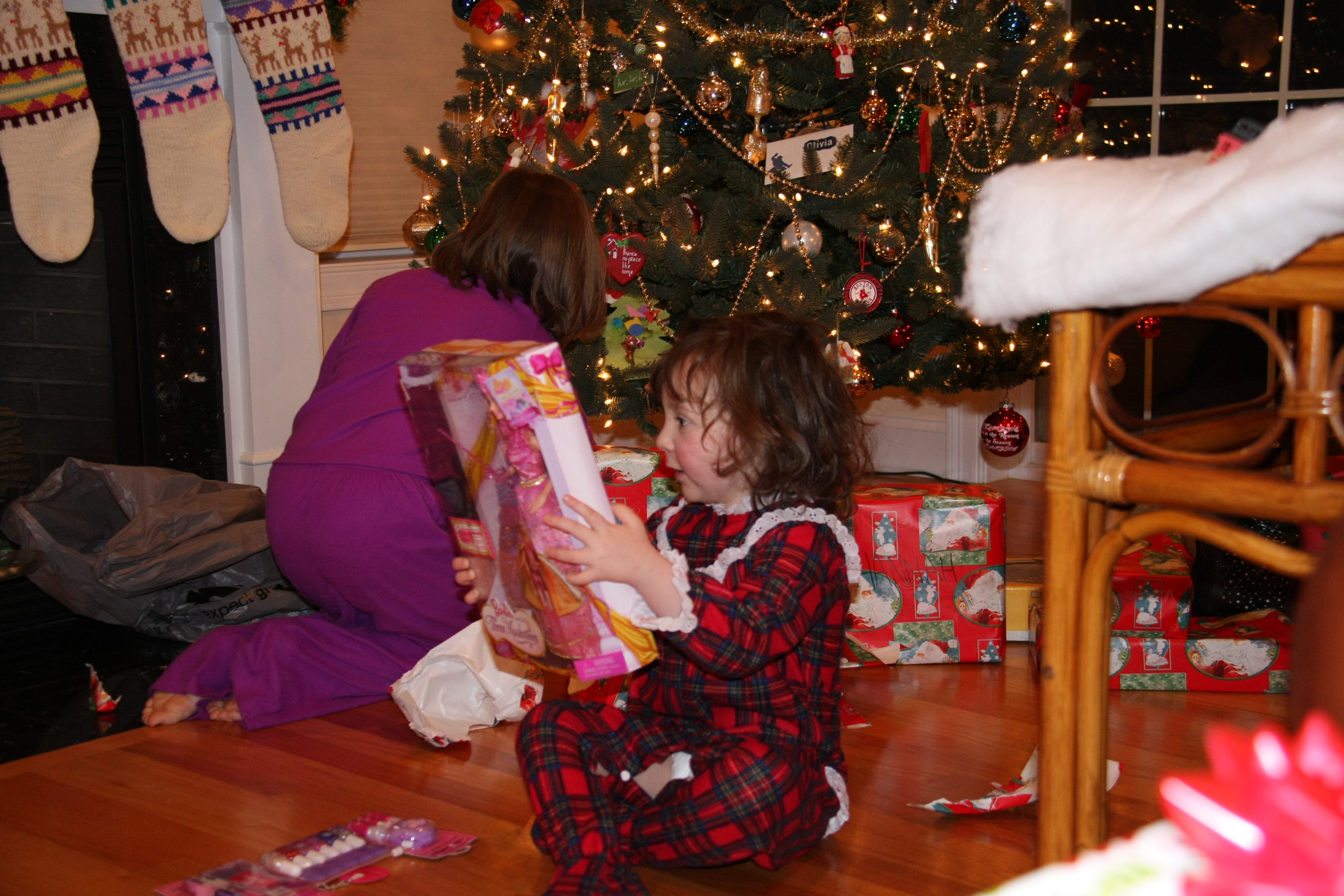 CJ was not the least bit impressed with Santa's offerings, but had a blast with one of the old standbys. Although not new, it was very clean as Becky had to take it apart and wash it the previous evening after CJ dumped the tray of stuffed mushroom down the tubes.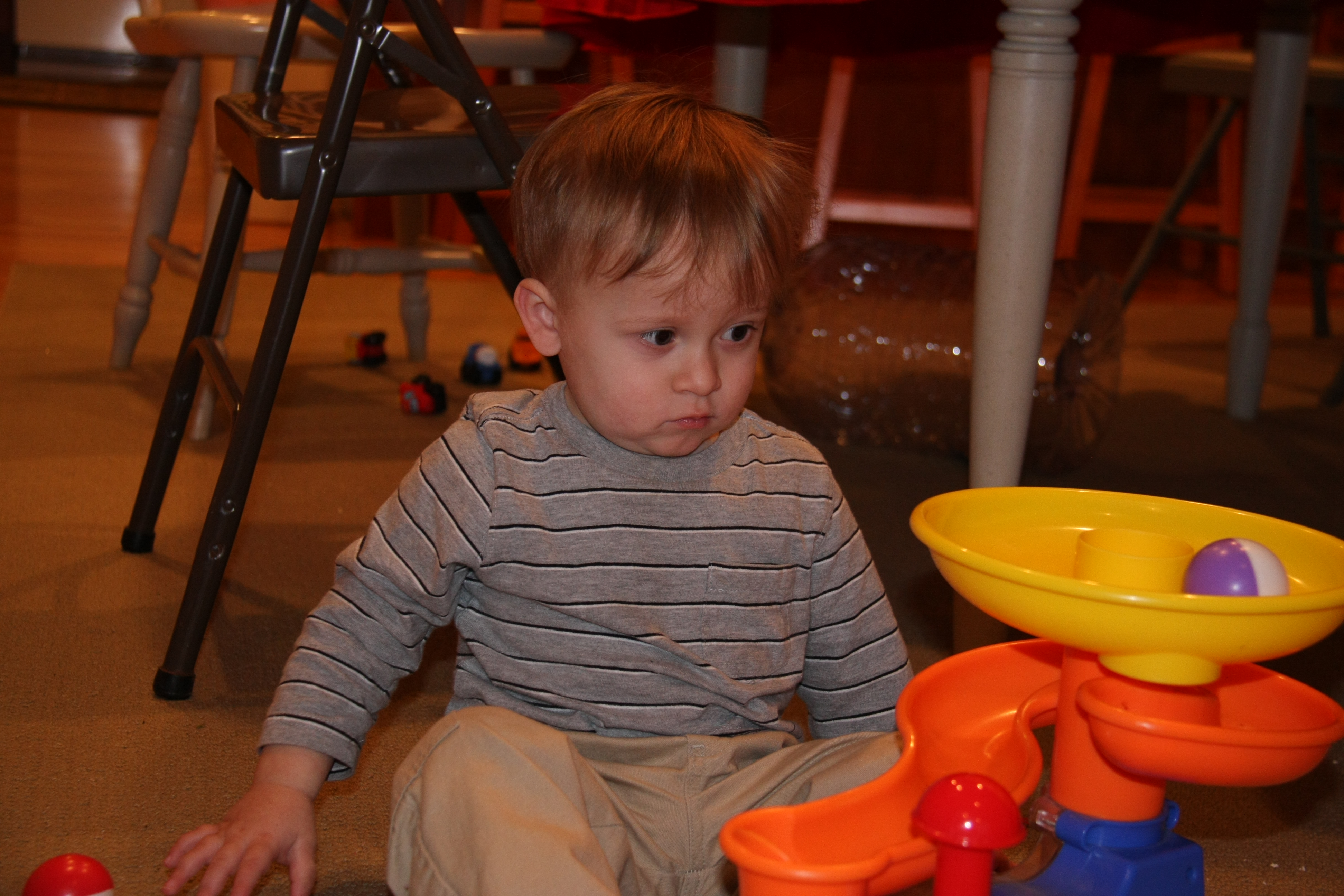 And Jon showed his enthusiasm for the Patriots while enjoying Christmas breakfast.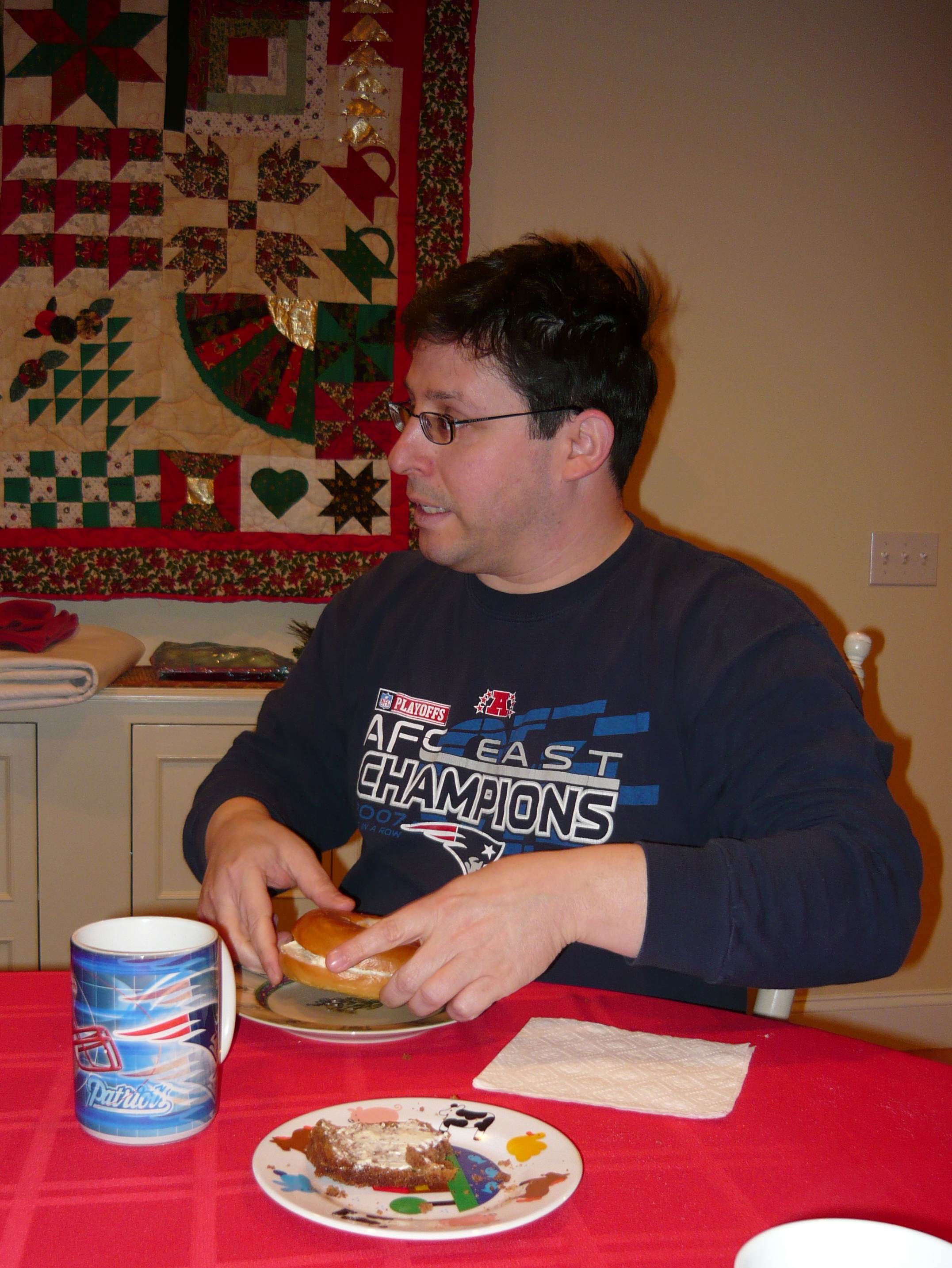 By late morning, we were loaded into cars and headed to Aunt Cathy's for a wonderful Christmas meal and the much-anticipated annual Pictionary game. I also had way too much fun playing Hungry Hungry Hippos with the kids. Love that game!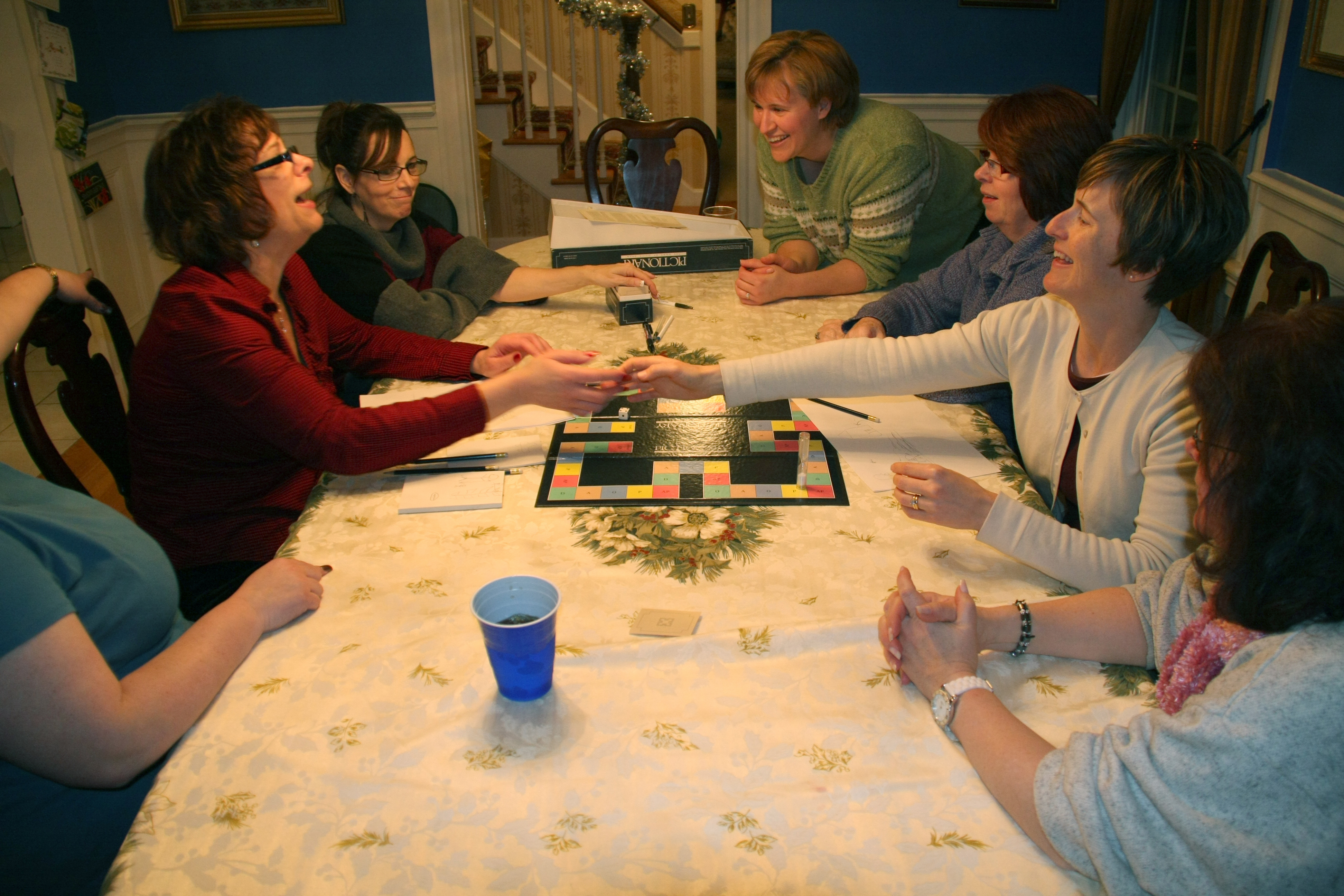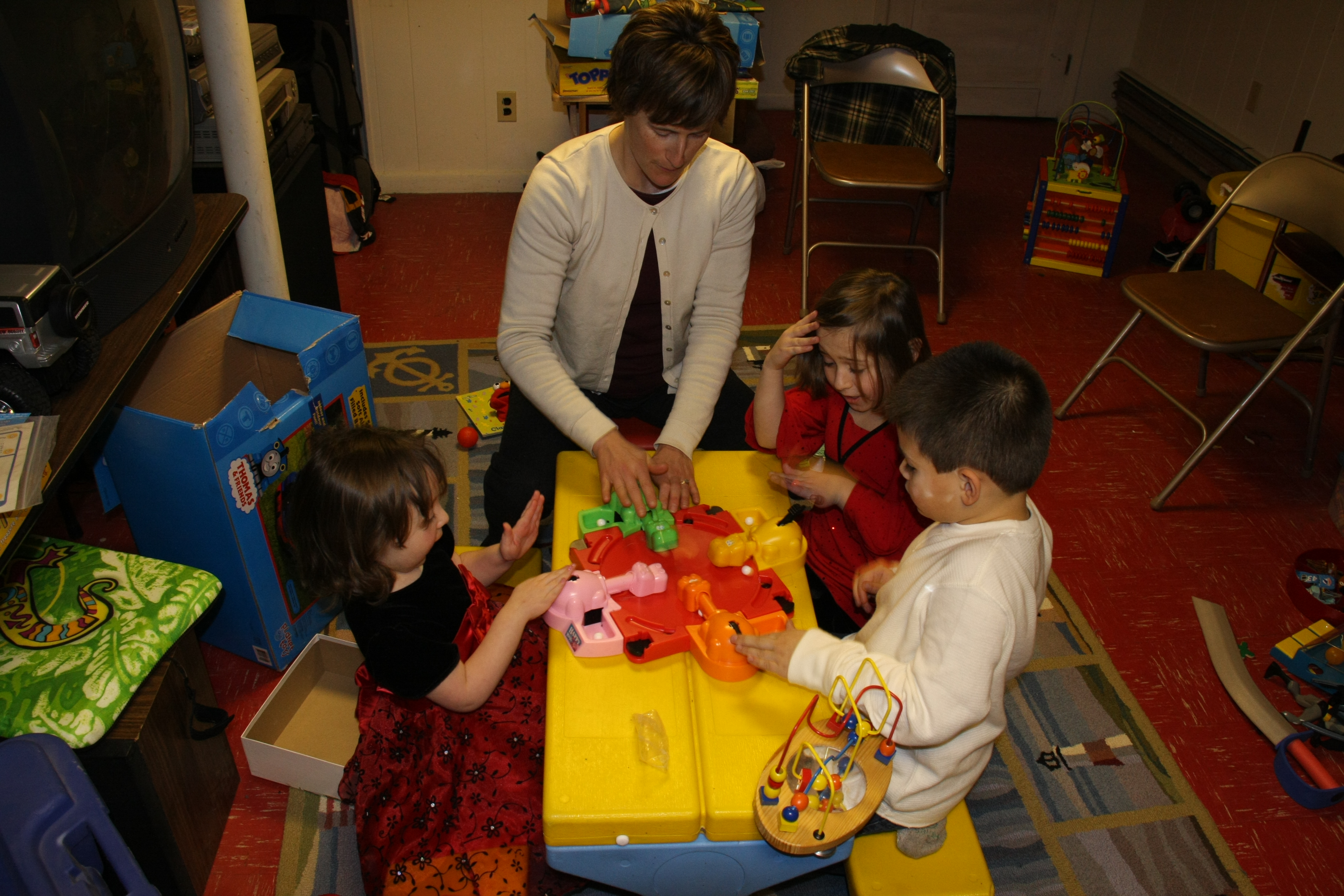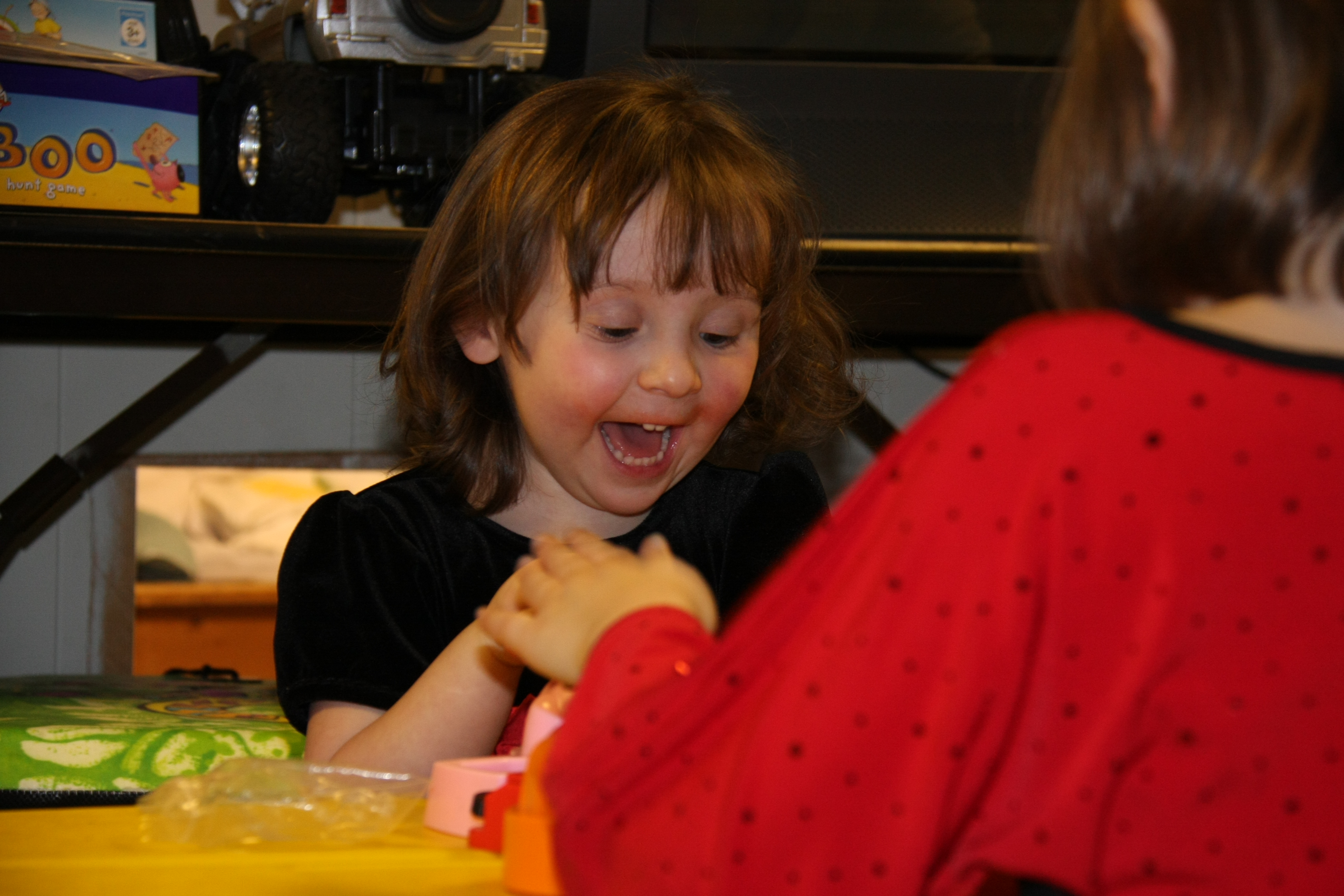 Then, it was back in the cars to visit the Curtin side of the family, especially Nana who is holding her own at age 96.
<<
<Back
| 10 | 11 | 12 | 13 | 14 | 15 | 16 | 17 | 18 | 19 |
Next>
>>