Sunday, January 17, 2010, 04:27 PM
Posted by Administrator
My compression socks are on and I'm ready to taper!
That's right, it's just two weeks until the
London's Run Half Marathon
and until I see how well this 3-day-a-week training plan has worked for me. During this last week before the taper, I racked up 28 miles - a lot for me, especially when you consider they were done over just three days.
The plan calls for a final long effort of 12 miles, but, instead, I opted to do the Tucson Trail Runners' Los Robles Adventure Run which turned out to be a variety of distances depending on how many times you got lost For me? 14 miles.
There was full disclosure about the "adventurous" nature of this run. The run description sent via email stated, "The Starr Pass and Los Robles trail networks are VERY confusing, and I fully expect people to get lost." Then, just before taking off, we received a more detailed, verbal trail description that included phrases like:
"When you see the hub cap, you know you're on the right trail."
"You'll come to a nice, wide trail. DON"T take that one."
"You'll see a sign post, but there's no sign on top."
"When you come to the second hub cap, DON"T take that trail."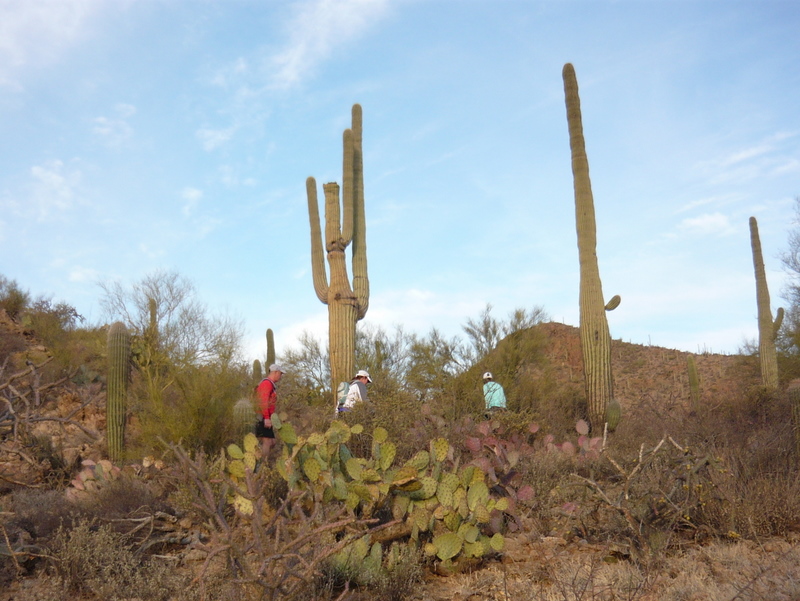 Shari, Rachel and I quickly realized that we were the "slow" group and stuck together with the idea that being lost is less scary when you're lost together. Lo and behold, after only about 2 miles, we missed an unmarked, hairpin turn in the trail and wandered off the course for a bit until the run director came and found us.
As we got back on the correct trail, we were joined by Mike, another lost runner, making for a loyal group of four that stuck together for the remainder of the run. I owe them a debt of gratitude as they (all training for ultras) could have left me (training for a measly half marathon) in the dust at many points.
There were numerous stops to pore over our maps and a few instances of backtracking, but we managed to find our way back to the start in just under 3.5 hours. Surprisingly, this was exactly the time I had told Paul to expect me.
I did a lot of walking toward the end and my legs and feet are toast. However, the trails in that area are beautiful - lots of single track with rolling hills. And we began the run with an amazing sunset. I originally thought that the run should have been scheduled 30 minutes later, but it turns out that the timing was perfect.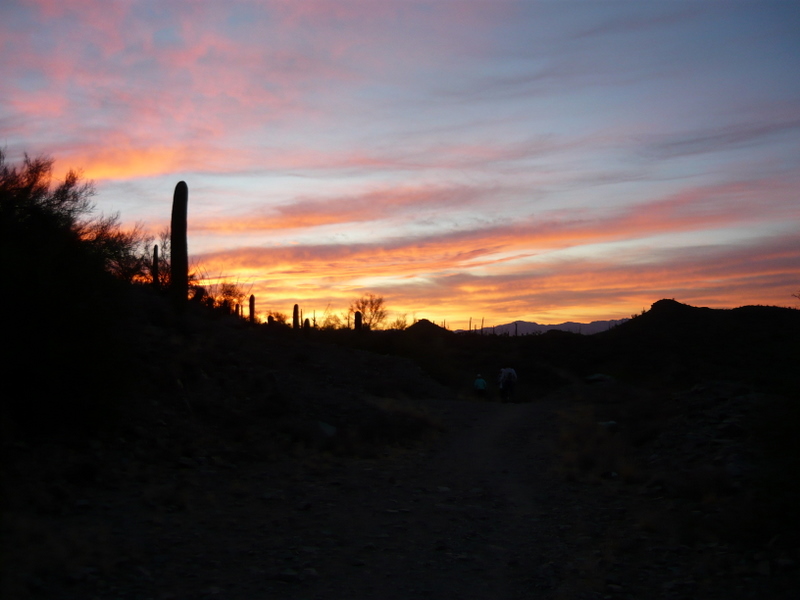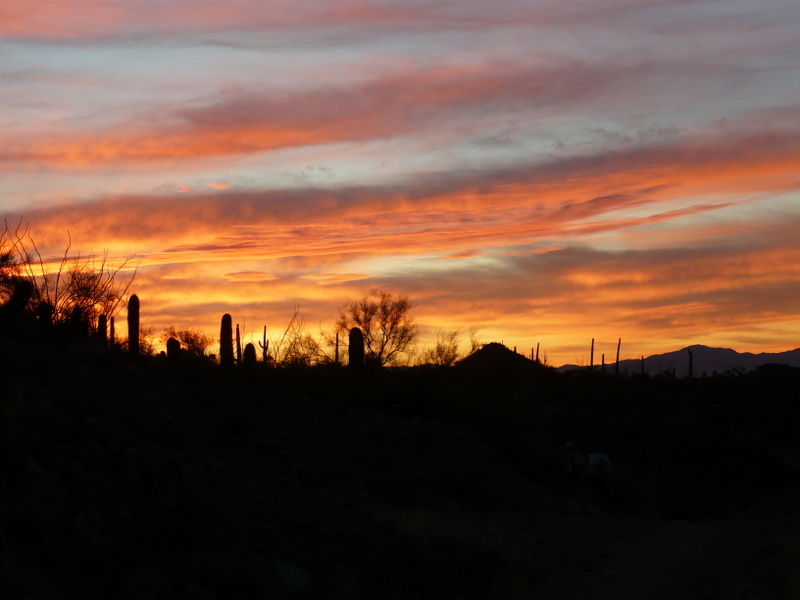 <<
<Back
| 11 | 12 | 13 | 14 | 15 | 16 | 17 | 18 | 19 | 20 |
Next>
>>