Monday, March 15, 2010, 12:42 AM
Posted by Administrator
Anxious to get past territory we've traveled previously, we put in about 370 miles of driving today, getting us to Palm Springs, California.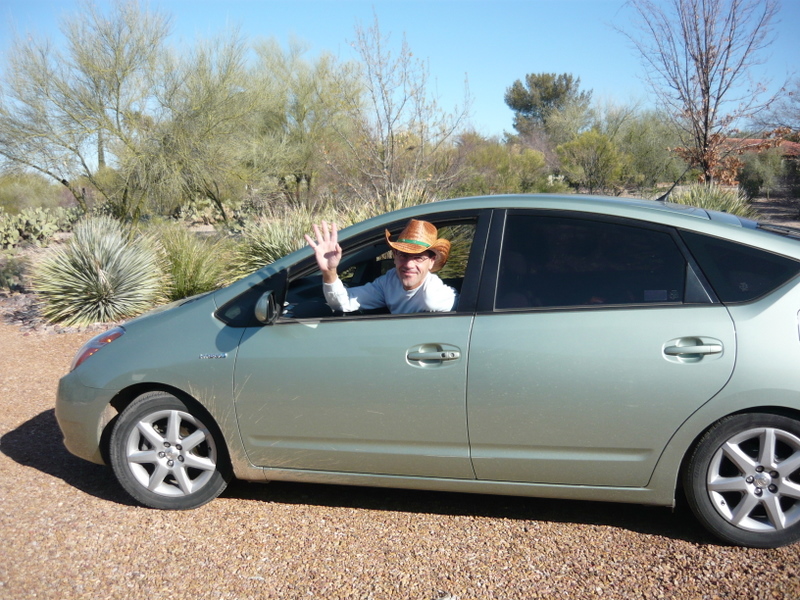 We pulled out of the driveway at 8:45am and made brief stops in Tempe (to buy a sleeping pad at REI) and Buckeye (for lunch at Chipotle) before crossing the state line.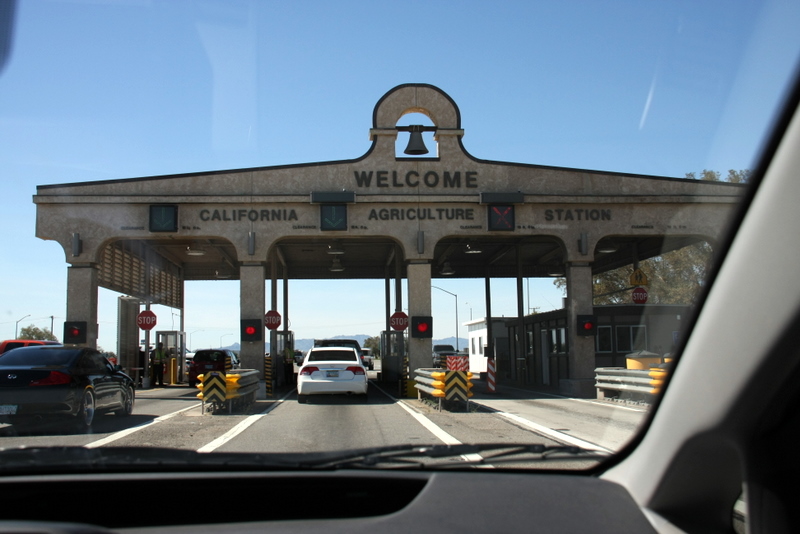 The vacation really began when we got to Joshua Tree National Park and enjoyed a 3-mile afternoon hike among the boulders.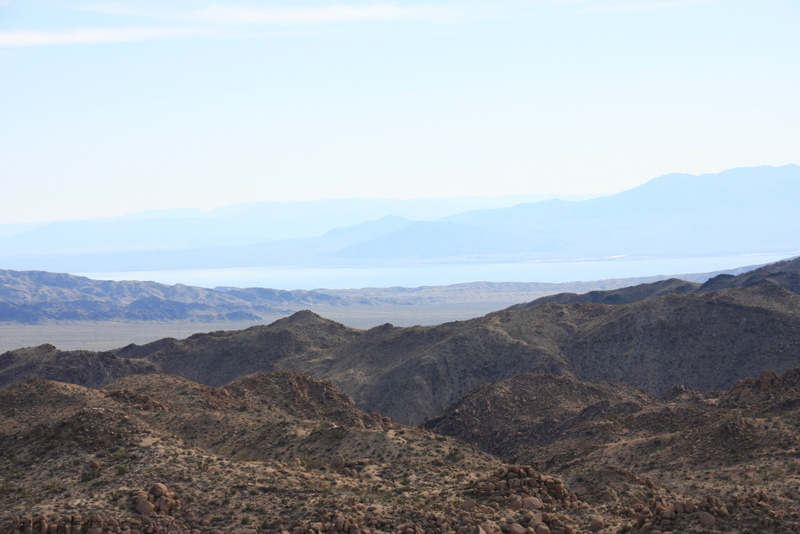 Strangely enough, we did not see any Joshua Trees. Apparently, they do not grow in the southeastern area of the park. But, we got a nice view of the Salton Sea, as well as the opportunity to stretch not only our legs, but our whole bodies. Who needs a yoga ball when rocks like this exist?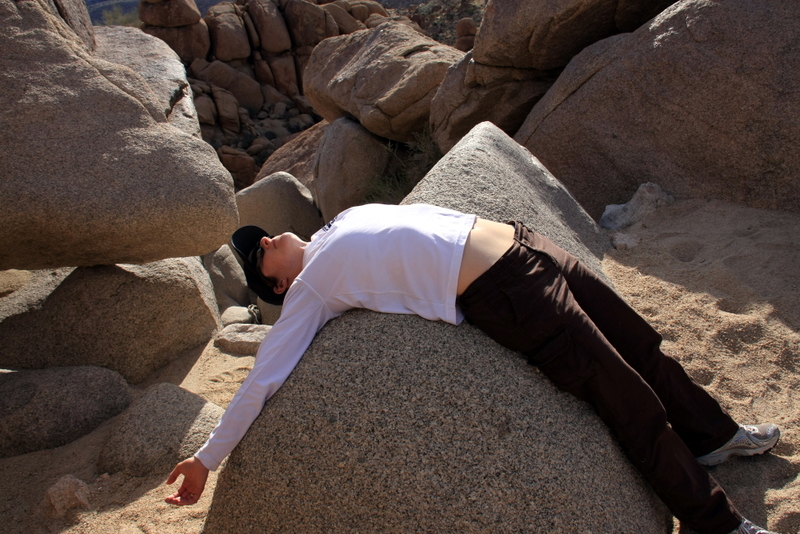 Upon arriving in Palm Springs, we found that the campgrounds here cater only to RV'ers. That's too bad as the weather would have made for a very comfortable night in the tent. So, I used one of my new IPhone apps, Hotel Pal, to find and book a room at the slightly sketchy, but reasonably priced Palm Court Inn.
Sunday, March 14, 2010, 11:41 PM
Posted by Administrator
There was lots of packing and trip preparation to do this weekend, but we did manage to fit in a few other things. We are on vacation after all.
I started Saturday morning at the MDA Stride & Ride where I was a participant, rather than an employee. It's certainly a much less stressful role. It was a great opportunity to see lots of "my families" although sad to say goodbye. Here are two of my favorite kiddos, Allison and Noah.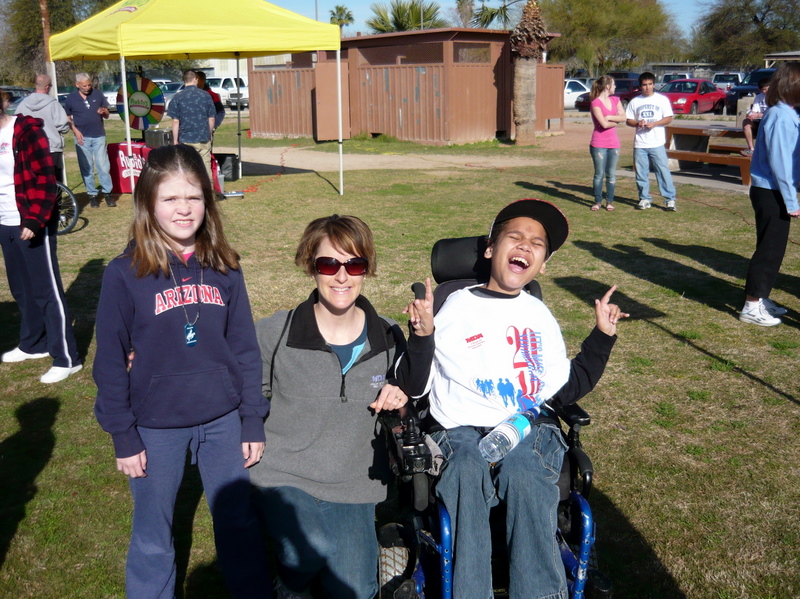 I also made sure to catch a few events at the Tucson Festival of Books as my desire to check it out was part of the reason we're not leaving until tomorrow. This huge, impressive event was like heaven for book lovers. Over the two days, we caught the Poetry Slam, a talk on Memoirs, General Zinni's talk and a discussion with two guys from The Onion - hilarious!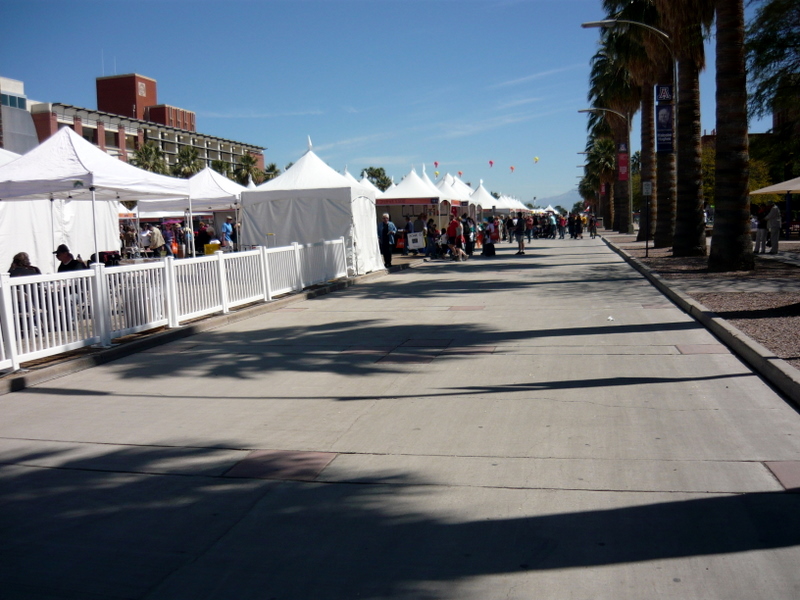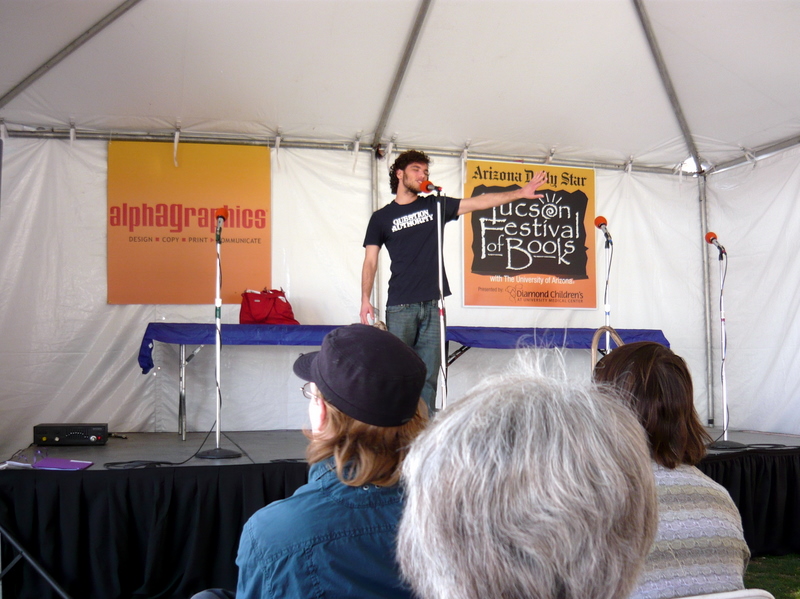 And Saturday night, we met some friends at the CDO park to enjoy the amazing weather, a picnic dinner and some kite-flying with the dogs. The kite flying was essentially a speed workout for Paul, as the lack of wind necessitated constant running to keep the kite off the ground.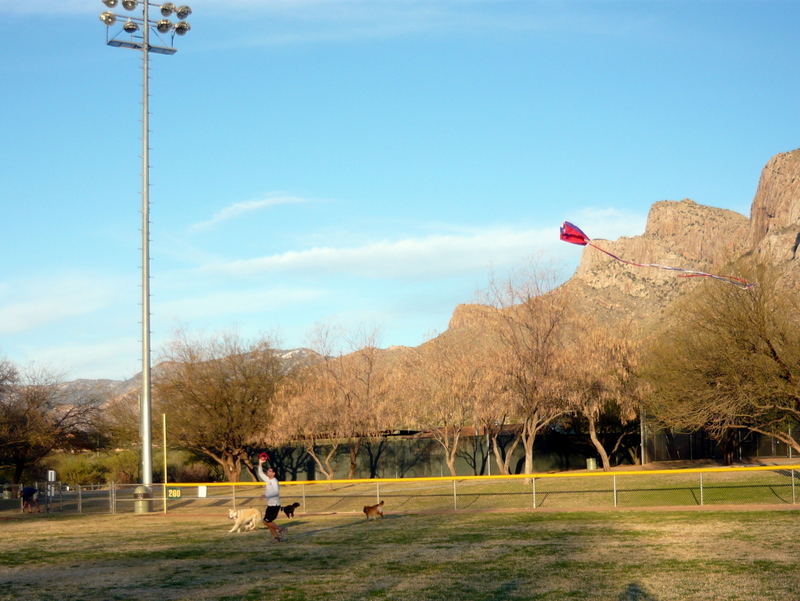 This sign was about 50 feet from our picnic table and the playground.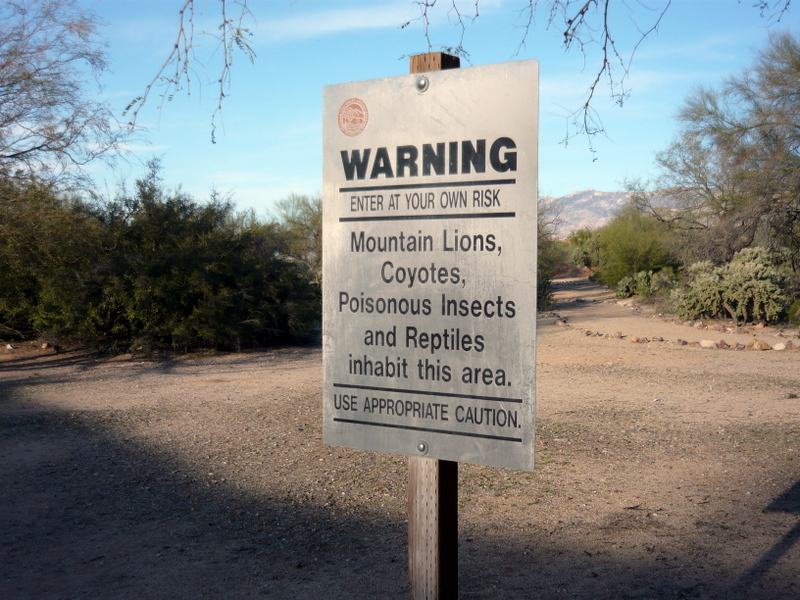 Other than that, it was packing, packing, packing! We hit the road tomorrow morning for what is sure to be a wonderful adventure. We're bringing the laptop, so feel free to check back for trip updates and photos.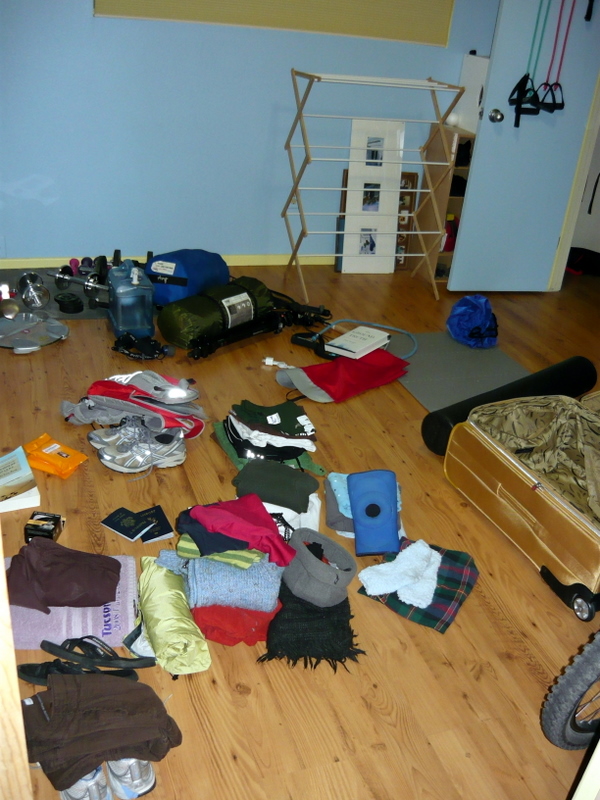 Sunday, March 7, 2010, 11:26 AM
Posted by Administrator
This is how I spent most of last Sunday. I started the day with a free "Incredible Eggs"
demonstration class at Williams-Sonoma
where I learned, among other things, that one should crack eggs on a flat, rather than vertical, surface to avoid getting shell fragments getting in your eggs. So, no more cracking eggs on the side of the bowl.
We also covered poaching, omelettes and fritattas, the last of which I made the following evening for Paul's birthday dinner. I should have taken a photo - it came out quite nice. You'll just have to take my word for it.
These free demo classes take place every Sunday at 10:00 a.m., but they fill up quickly. And, by quickly, I mean weeks in advance. Check out their website for info and call ASAP if there's a class in which you're really interested.
Fast forward a few hours and I'm learning more about cooking, this time from a private chef in the comfort of my own kitchen. I had been wanting to take a cooking class, but hadn't found anything that really piqued my interest. So, I arranged a private cooking class for me and a few friends with
Chef Craig Nassar
.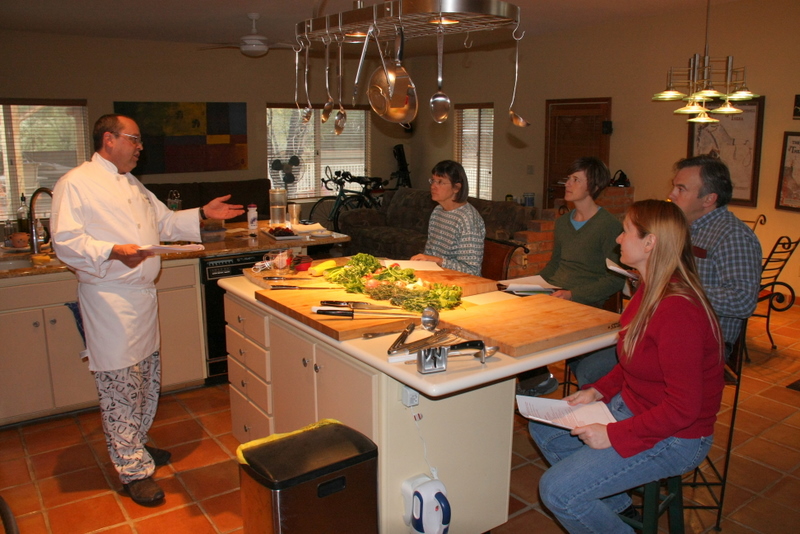 I can't recommend Chef Craig highly enough - it was a great experience and, considering what was involved, a really great deal. For $50 per person, he planned a lesson and menu according to my wishes, came to my house with all of the food, gave us a fantastic 3.5-hour class, fed us a delicious dinner...and cleaned up afterward!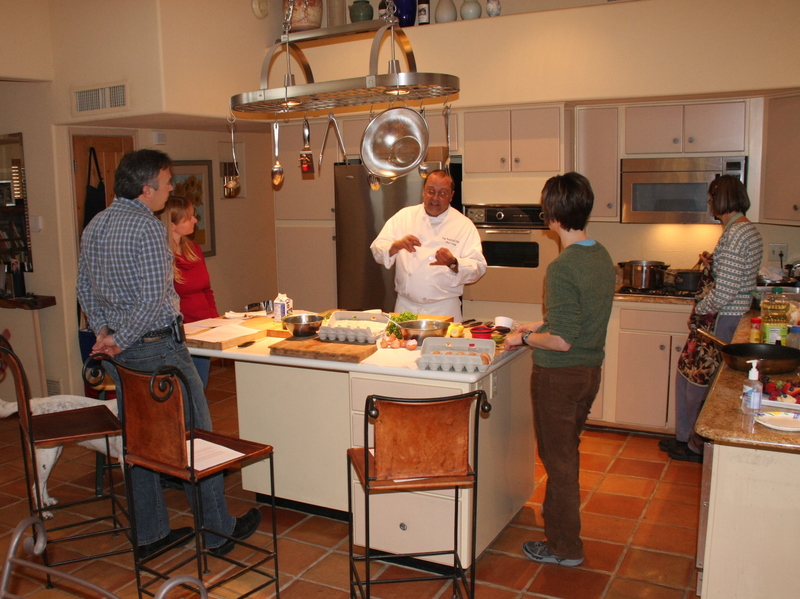 I was interested in learning about herbs and spices and so we made a rub, marinade and salad dressing - enough for each student to take some home. For dinner, we enjoyed salad, shrimp, chicken and steak that had been prepared with the aforementioned dressing, rub and marinade.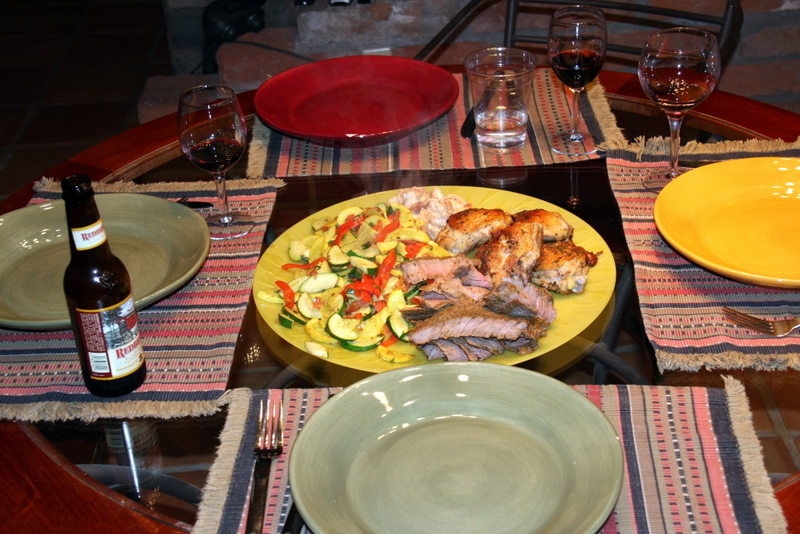 The finishing touch was creme brulee made with vanilla bean. It needed more time to chill and so we waited a day to taste it. It was delicious, although the presentation may have been nicer had Chef Craig been there to extract it from the ramekin.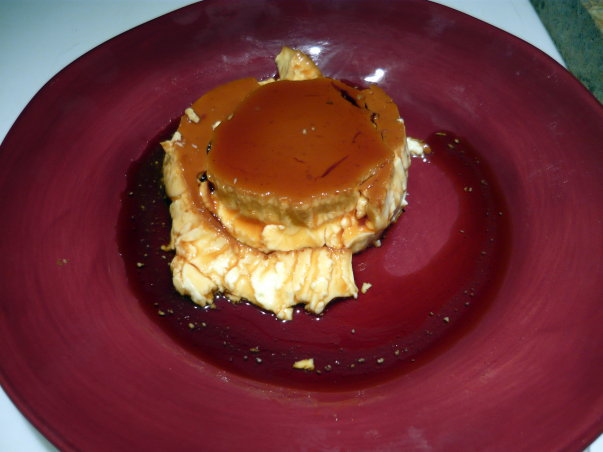 Craig was knowledgeable and professional, but also fun and flexible. He prepped and chopped and cooked, all while fielding our many questions. Best of all, he wasn't the least bit fazed by the 5 dogs wrestling at his feet. Impressive.
Monday, February 22, 2010, 09:14 PM
Posted by Administrator
We have some exciting news,
So we decided to send a letter.
No, we are NOT pregnant.
You should really know us better.

A move is in our future.
We feel the need to roam.
We're packing up and heading east.
It's time to come back home.

The exact date is not set.
We're taking some time to play.
First we'll tour the west coast,
And hope to be home in May.
This is the poem that was read at my niece Hannah's birthday party to announce my and Paul's upcoming move to Massachusetts.
FAQQ:
WHAT?!? Why?
A:
After 11 years in Tucson, I'm ready to return home and be close to family again. Paul and I have been discussing this possibility for two years. Fortunately, I'm married to a wonderful man who loves his in-laws and cross-country skiing.
Q:
Does this mean that you're going to start a family?
A:
No. Definitely, no. Although Hannah has already requested a bedroom in our new house.
Q:
Where in Mass?
A:
It depends on where Paul is working, but we're shooting for eastern Mass.
Q:
Do you have jobs?
A:
I moved from Massachusetts to Tucson without a job and it somehow all worked out. Why be different for the return trip? We've decided to take advantage of our dual unemployment and take a month-long road trip up the west coast. We leave March 15 to drive all the way up the coast to Vancouver and will return a slightly inland route. (No, we're not bringing the dogs along.)
Q:
Are you going to be able to survive the cold?
A:
I think I can, I think I can, I think I can...
Saturday, February 20, 2010, 09:33 PM
Posted by Administrator
With rain predicted for the afternoon and just two days left on our annual state park pass, I headed to Catalina State Park to squeeze in a trail run. I took the Nature Loop Trail and then hopped onto the Sutherland Trail for a scenic 6-mile route with a number of water crossings.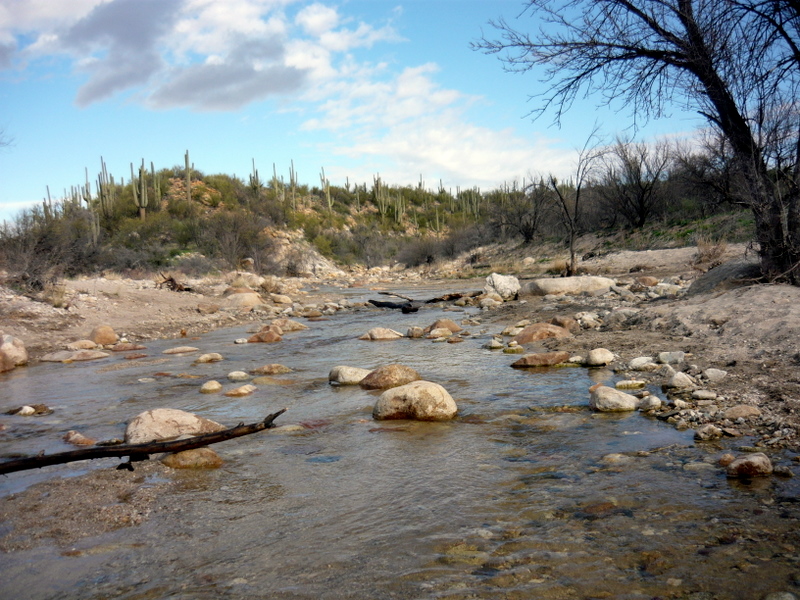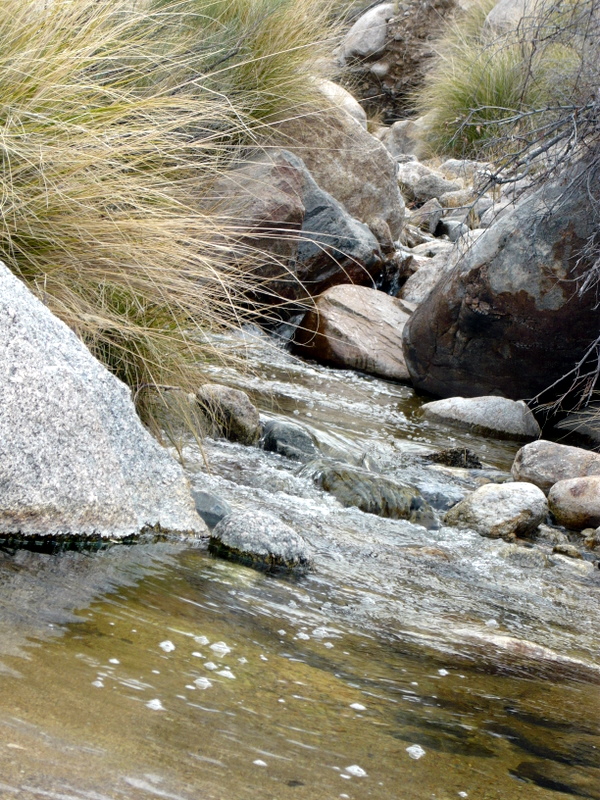 I stopped to snap a few photos, but didn't linger too long as the southern skies were ominous.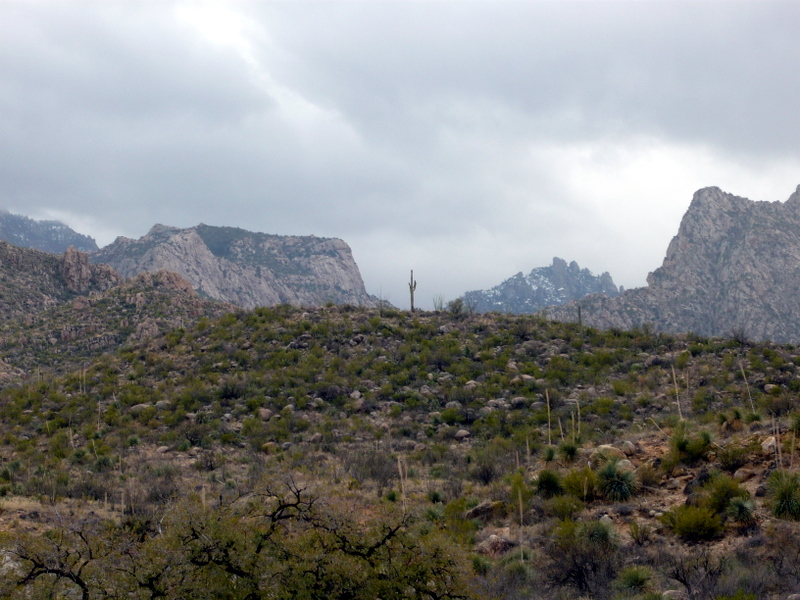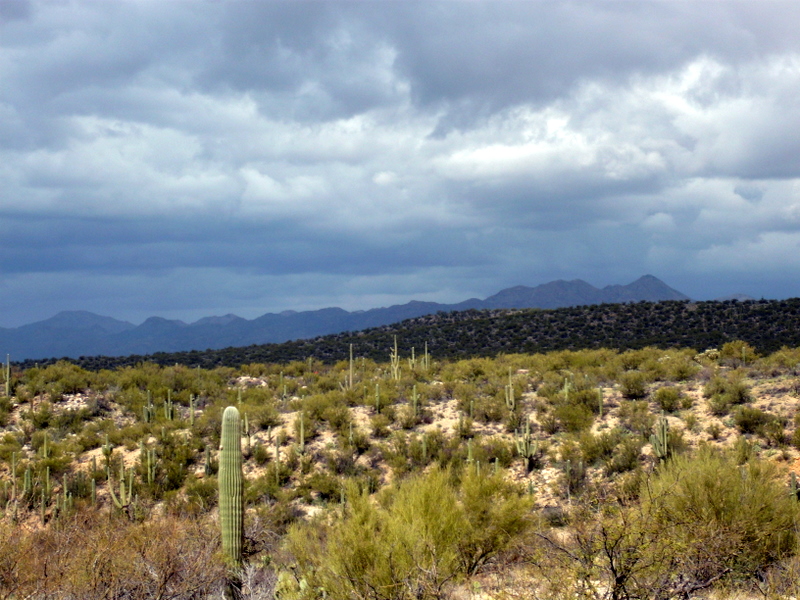 As a result of the recent rains, the grass was green and the very beginnings of wildflowers were blooming.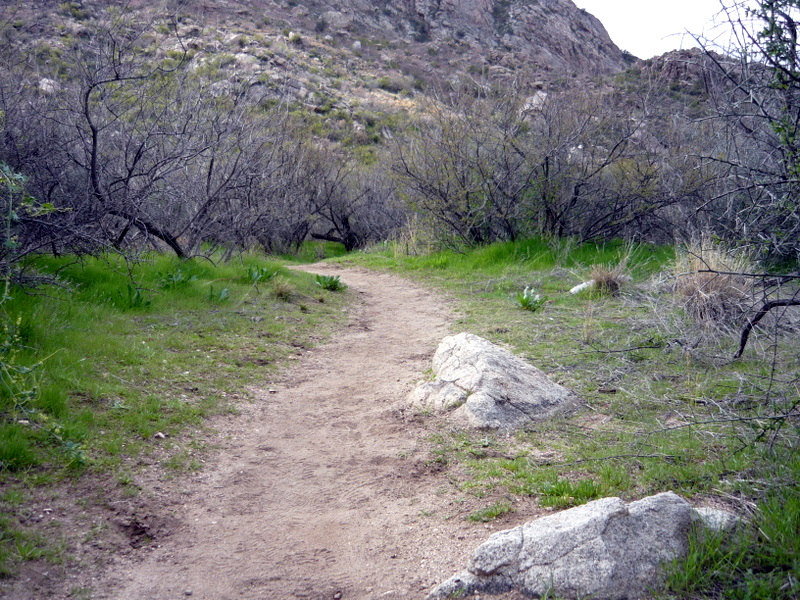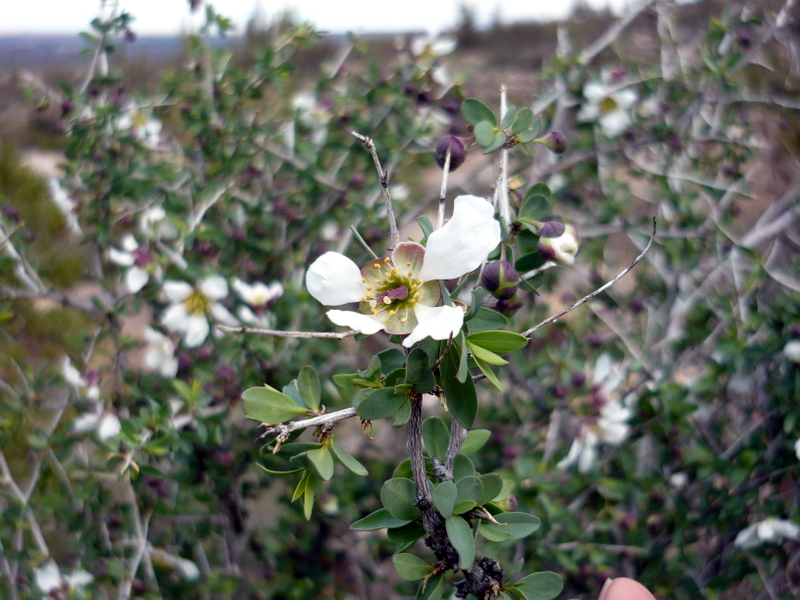 Back at the trailhead, the Arizona State Park Volunteers had set up a wildlife display with some pretty cool desert critters.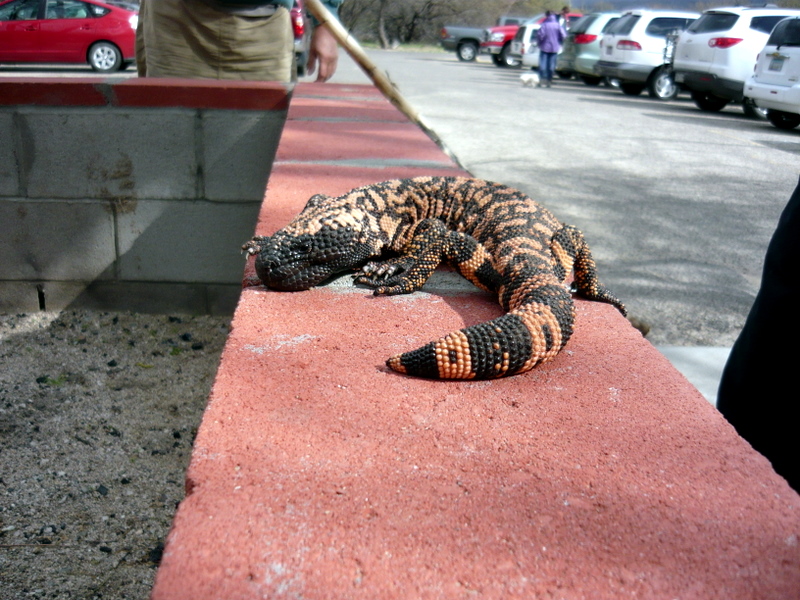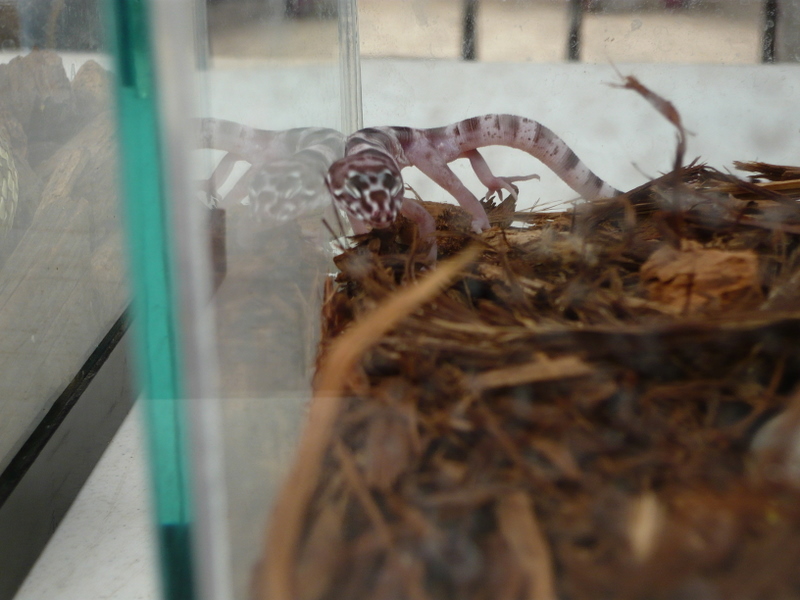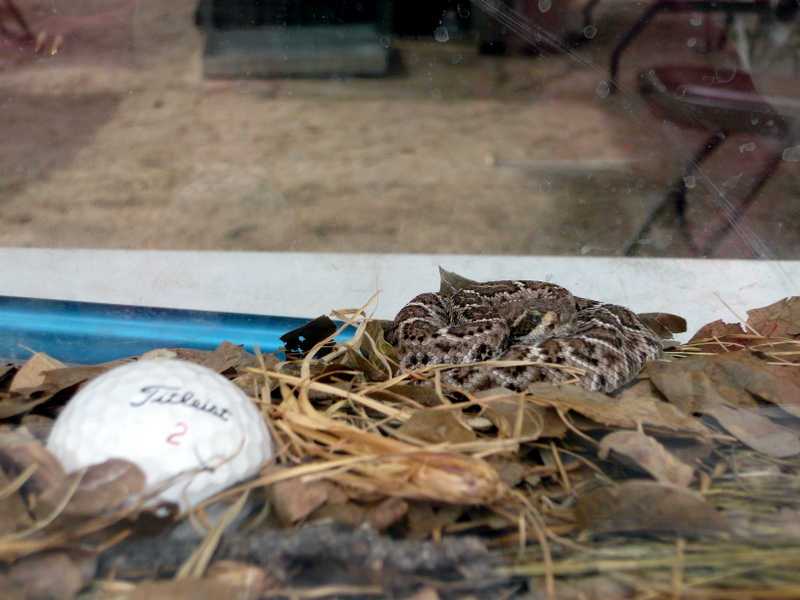 <<
<Back
| 9 | 10 | 11 | 12 | 13 | 14 | 15 | 16 | 17 | 18 |
Next>
>>