Sunday, March 7, 2010, 11:26 AM
Posted by Administrator
This is how I spent most of last Sunday. I started the day with a free "Incredible Eggs"
demonstration class at Williams-Sonoma
where I learned, among other things, that one should crack eggs on a flat, rather than vertical, surface to avoid getting shell fragments getting in your eggs. So, no more cracking eggs on the side of the bowl.
We also covered poaching, omelettes and fritattas, the last of which I made the following evening for Paul's birthday dinner. I should have taken a photo - it came out quite nice. You'll just have to take my word for it.
These free demo classes take place every Sunday at 10:00 a.m., but they fill up quickly. And, by quickly, I mean weeks in advance. Check out their website for info and call ASAP if there's a class in which you're really interested.
Fast forward a few hours and I'm learning more about cooking, this time from a private chef in the comfort of my own kitchen. I had been wanting to take a cooking class, but hadn't found anything that really piqued my interest. So, I arranged a private cooking class for me and a few friends with
Chef Craig Nassar
.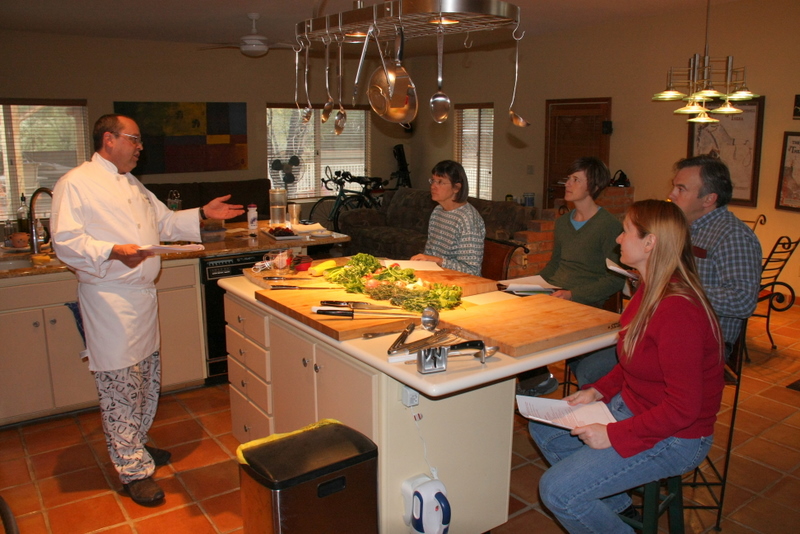 I can't recommend Chef Craig highly enough - it was a great experience and, considering what was involved, a really great deal. For $50 per person, he planned a lesson and menu according to my wishes, came to my house with all of the food, gave us a fantastic 3.5-hour class, fed us a delicious dinner...and cleaned up afterward!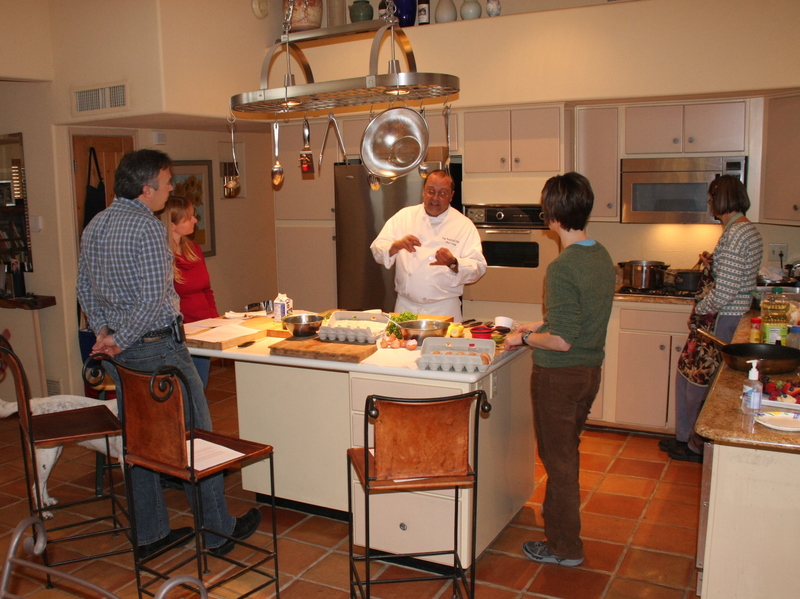 I was interested in learning about herbs and spices and so we made a rub, marinade and salad dressing - enough for each student to take some home. For dinner, we enjoyed salad, shrimp, chicken and steak that had been prepared with the aforementioned dressing, rub and marinade.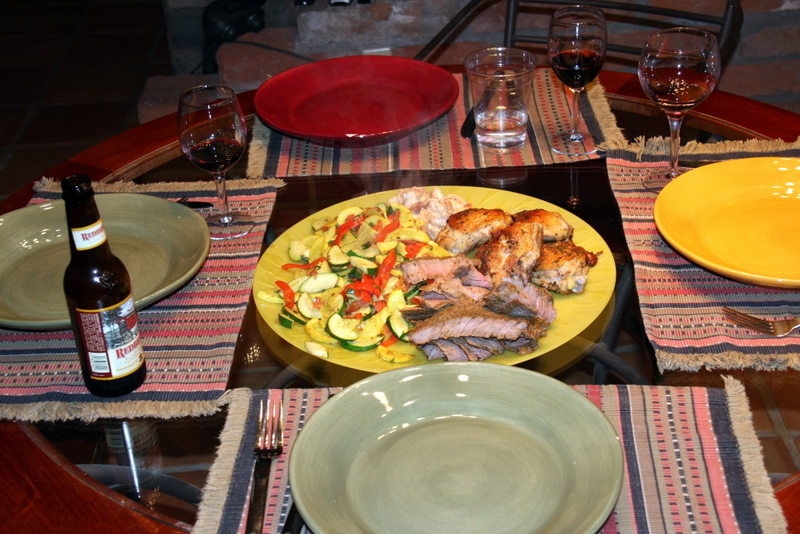 The finishing touch was creme brulee made with vanilla bean. It needed more time to chill and so we waited a day to taste it. It was delicious, although the presentation may have been nicer had Chef Craig been there to extract it from the ramekin.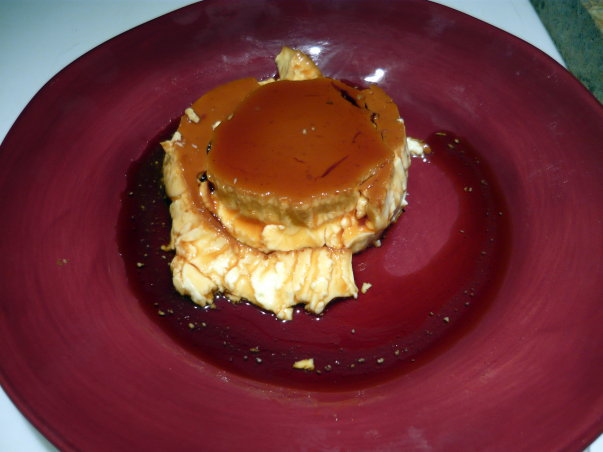 Craig was knowledgeable and professional, but also fun and flexible. He prepped and chopped and cooked, all while fielding our many questions. Best of all, he wasn't the least bit fazed by the 5 dogs wrestling at his feet. Impressive.
<<
<Back
| 9 | 10 | 11 | 12 | 13 | 14 | 15 | 16 | 17 | 18 |
Next>
>>