Monday, April 12, 2010, 09:22 PM
Posted by Administrator
I started the day with a short run followed by a hot springs soak. Doesn't get much better than that.
After packing up and hitting the road, our first stop of the day was the
China Ranch Date Farm
whose dates are sold at the Sunday farmers' market at St. Philips Plaza. I absolutely LOVE them and so was excited to see that the farm was on our route. I was doubly excited when we got there and found that they sell the dates for half the price that I usually get them. We bought 6 pounds for later and a date shake for right then. Mmmm…
Our next destination was the Mojave Desert National Preserve, but we made a pit stop in Baker, CA for lunch at the Mad Greek. You've gotta love a Greek restaurant that sells both gyros and horchata amidst lots of tacky, naked statues. Paul was quite proud.
Baker is also home to the world's tallest thermometer. Sadly, we didn't have more time to spend in this cultural mecca.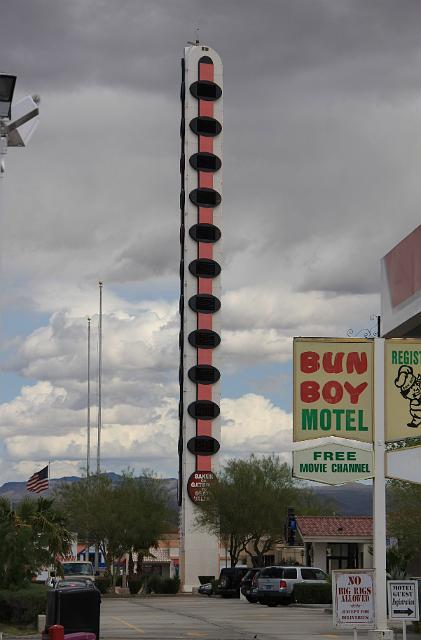 We cruised through the Mojave Desert National Preserve fairly quickly and continued on to the north entrance of Joshua Tree National Park where we caught the sunset and then set up camp at Ryan Campground.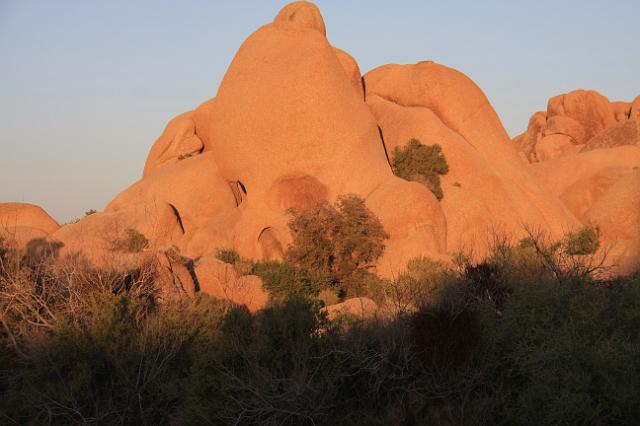 We thought we'd be soaking up the desert warmth by this point in our trip…but, no. A storm was passing through and, while we curled into little balls in our tent, temperatures dropped into the upper 20's. Here is out frost-covered car the next morning.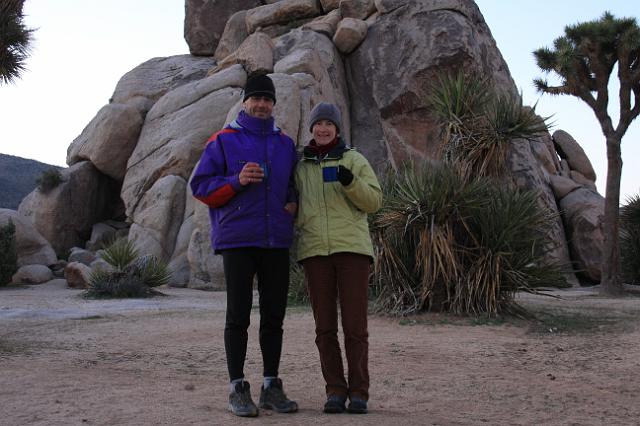 We drove up to Keys View for some early morning photography and then warmed up with a 7-mile hike on the Lost Horse Mine trail.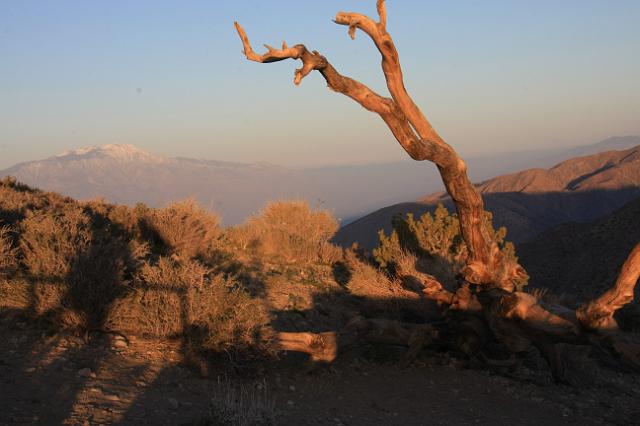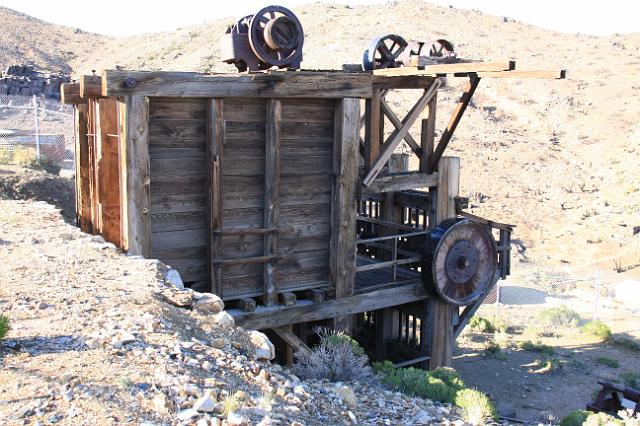 While hiking, we saw a number of these cocoons filled with crawling caterpillars. Fascinating, yet gross.
From there, we drove to the southern end of the park and did the same hike that we did the very first day of our trip. How's that for coming full circle? This time, we were treated to lots of wildflowers!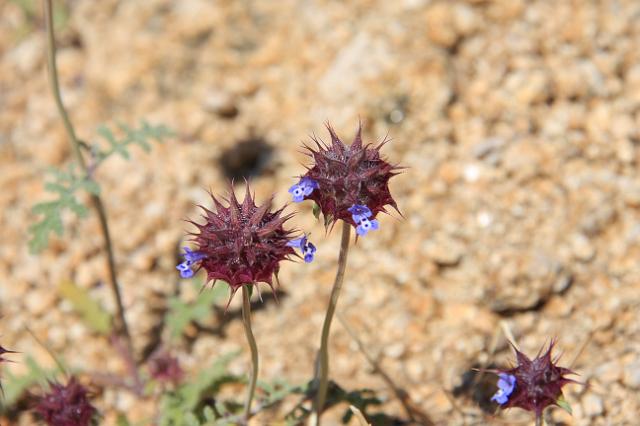 We had told our house-sitter that we would return the following day, but, driving out of Joshua Tree, we realized that we could actually make it home by mid-evening if we just kept driving. We were dying to see the furkids, but, not wanting to spring our arrival on him with just a few hours notice, we opted to spend our final evening in Phoenix.
While this felt a little silly, we attended an injury prevention talk at a Phoenix running store and actually both got a lot out of it.
<<
<Back
| 3 | 4 | 5 | 6 | 7 | 8 | 9 | 10 | 11 | 12 |
Next>
>>