Wednesday, April 7, 2010, 09:35 AM
Posted by Administrator
While Paul did some online job hunting, I, at the suggestion of a fellow Tri Girl, ran to McKinley Park. It was a nice park with a pond, rose garden and quite a few other runners. (Thanks Jen!)
We then drove to Yosemite via Highway 120. It was a beautiful drive with rolling hills, farms and small towns along the way.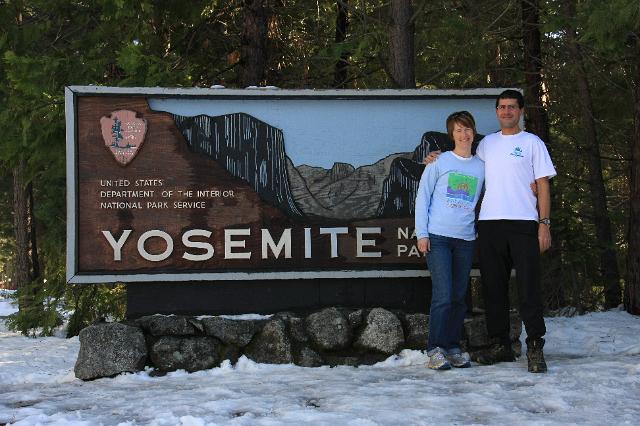 We arrived at the park in the late afternoon and, before even reaching our lodging, stopped for a number of photos ops. As many trails were still covered by snow and ice, we knew that our hiking options would be limited, and so it was a nice surprise to discover just how much there was right in Yosemite Valley.
It was awe-inspiring to see some of the most famous landmarks – El Capitan, Bridalveil Falls, Yosemite Falls and Half Dome.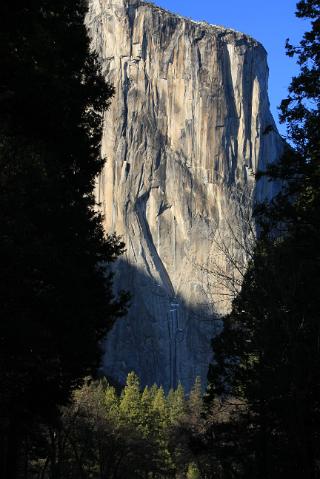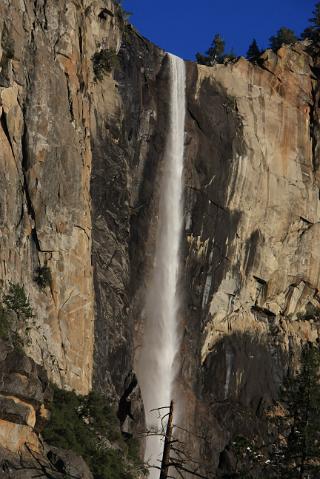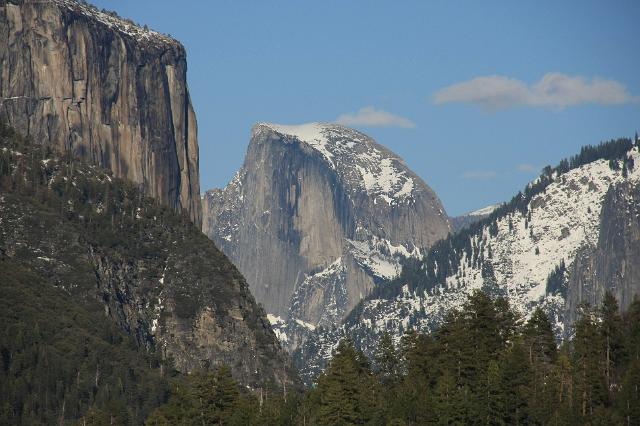 We also pulled over to join a crowd that had spotted a coyote. (We actually assumed it was a wolf because it looked so much healthier than our Arizona coyotes, but later learned that Yosemite does not have wolves.)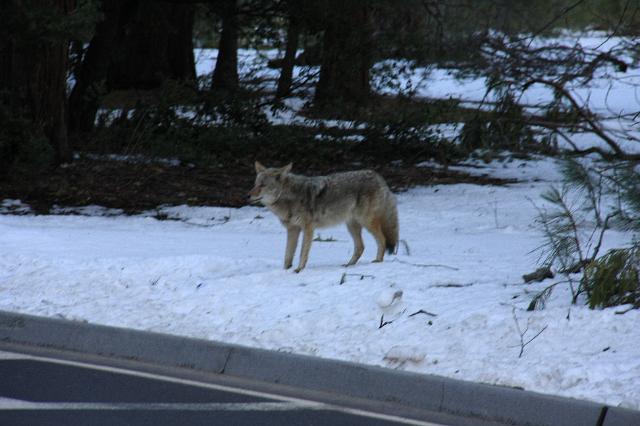 This may have been our once-in-a-lifetime chance to see Yosemite and so, even though it was not the optimal time to visit, we didn't want to miss out. However, with the "figure it out as we go" nature of our trip, we looked into lodging reservations just a few days in advance. This left us with just one option – an unheated canvas tent in Camp Curry. It's probably best that I didn't know in advance just how miserable it would be.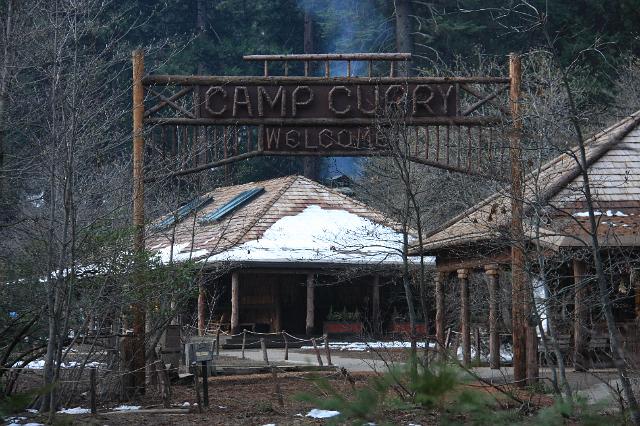 To be fair, there were some positive things about this experience:
- Camp Curry is in a great location, very close to Yosemite Village.
- The tent had beds with sheets, pillows, and 4 wool blankets – all of which we piled on top of our sleeping bags.
- The tents were charming, in a rustic kind of way. They are probably wonderful in the summer.
- That which does not kill you, makes you stronger. Right?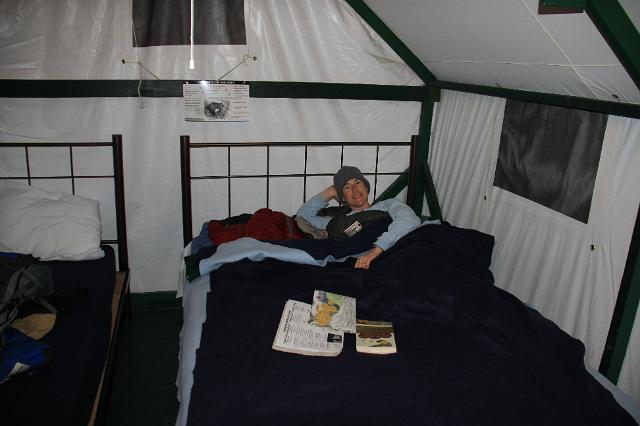 But, there was a long list of things about which I was rather grumpy:
- Most of the camp was a mud pit due to the melting snow.
- We had to put all food and toiletries (including unopened packages) in a bear box next to our tent. Nothing could be left in the car either. This policy is understandable and, if you've packed for a few nights, probably not too much of a hassle. However, we had packed for 5 weeks and had a ton of bear-attracting crap.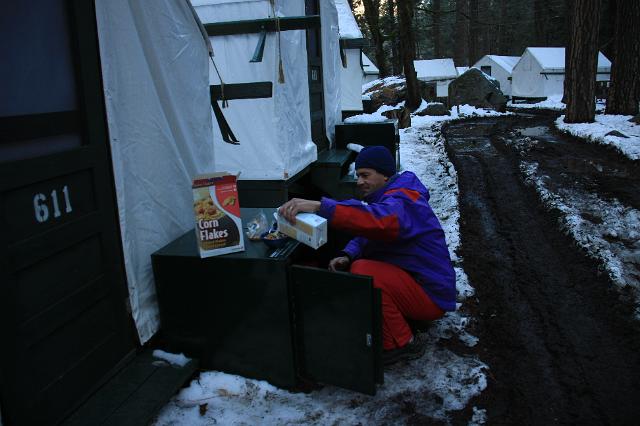 - The cold was even worse than I had imagined. Temperatures dropped quickly once the sun set and kept going until they hit the 20's.
I was pretty miserable this first evening, but kept trying to remind myself that I was in the midst of the trip of a lifetime and in one of the most beautiful places on earth.
Having no place else to go to be warm, we joined most of the rest of the camp guests in the lounge and hung out as long as possible before retiring to our ice box. Needless to say, I did not sleep well.
<<
<Back
| 4 | 5 | 6 | 7 | 8 | 9 | 10 | 11 | 12 | 13 |
Next>
>>