Tuesday, April 6, 2010, 12:15 PM
Posted by Administrator
Today was the first really nice day in a while for us – sunny and mid-60's. It felt great.
We ran from our hotel to the American River Trail and then along the trail for a while. It was pleasant to be off the roads and to have river views, although somewhat disconcerting that the path appears to be "home" for Sacramento's homeless population.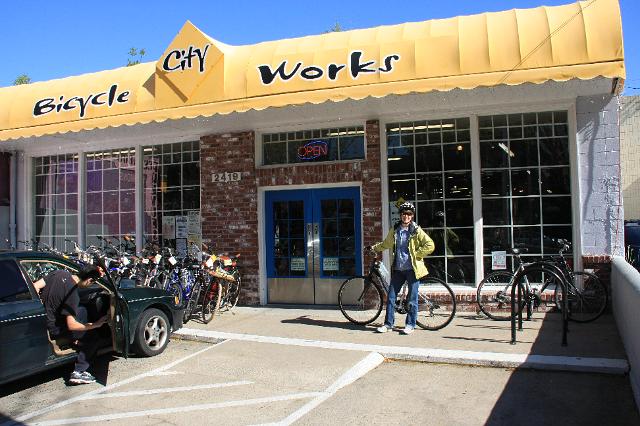 After showering up, we walked a short ways to rent bikes at City Bicycle Works. They did not have tandems, but we got great deal on a 24-hour rental of two single hybrids – just $43 total for the bikes, helmets and a lock.
We rode to midtown and walked through the Cathedral of the Blessed Sacrament, a gorgeous church.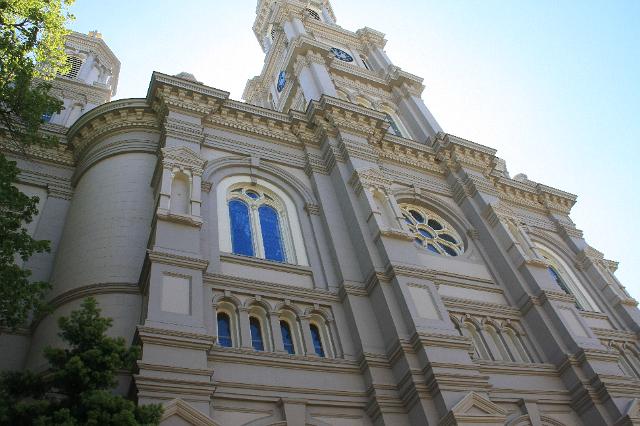 Just a block away was the Capitol, which happened to be having a big health fair on the lawn. There were media and speakers, but we took off when it looked like the Governator was not on the agenda. Later, while watching the news, I discovered that Shay (of Biggest Loser fame) had been on the agenda. I totally would have stayed for her! I'm sure Paul is glad to have missed it though.
Instead, we walked though the Capitol building, which is magnificent.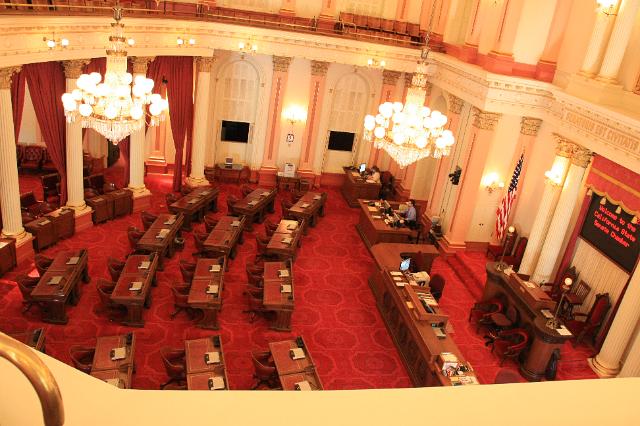 We hopped back on the bikes and rode about 3 miles to uptown Sacramento for lunch at The Art of Food Café, a raw restaurant that I had found online. As usual with raw meals, it was light, healthy and delicious. We had a burrito, The Cuban (a marinated Portobello mushroom) and, for dessert, chocolate cheesecake that was phenomenal.
It appeared that we had hit all of the major tourist spots in town and so we enjoyed some more riding on the American River Trail before calling it a day.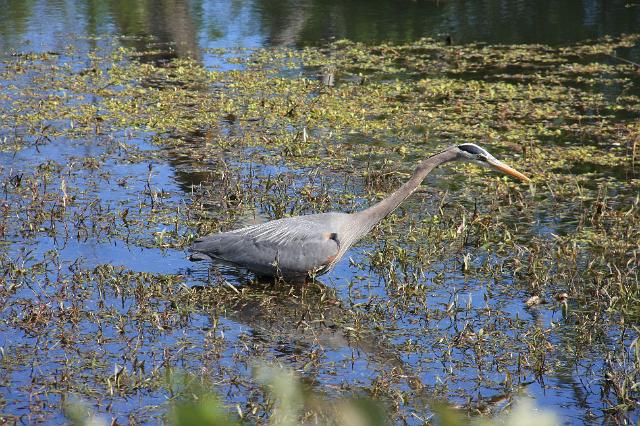 <<
<Back
| 4 | 5 | 6 | 7 | 8 | 9 | 10 | 11 | 12 | 13 |
Next>
>>