Monday, April 5, 2010, 12:29 AM
Posted by Administrator
We awoke to a winter wonderland in Mt. Shasta!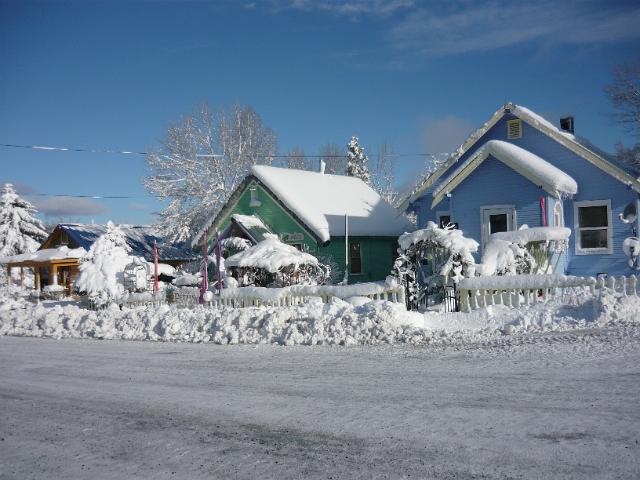 Thankfully, the snow had stopped and the hotel parking lot had been cleared by a plow, but we walked down the street to purchase tire chains anyway. We might encounter more snow and ice in Yosemite and did not want to get stuck again.
Conditions improved as soon as we started south. We took I-5 to Sacramento and arrived in time for a late lunch at Café Morocco. It had fantastic reviews on Yelp, but we were somewhat disappointed to find it rather mediocre.
We checked in at the Quality Inn in midtown and then headed to Old Sacramento in search of dinner. "Old Sac" is a quaint, touristy area – much like Tombstone, but without the cowboys.
<<
<Back
| 5 | 6 | 7 | 8 | 9 | 10 | 11 | 12 | 13 | 14 |
Next>
>>