Thursday, April 1, 2010, 09:13 PM
Posted by Administrator
With a lot on tap for the day, we were on the road by 8:30am and, before heading out of Portland, made a quick stop at New Cascadia Traditional Bakery which is a completely gluten-free establishment.
With some snacks for the drive, we were ready for the Columbia River Gorge. We opted for the historic highway instead of I-84 and were so pleased with this decision. It is spectacular with both river views and amazing waterfalls. We took our time and stopped at a number of falls for short hikes.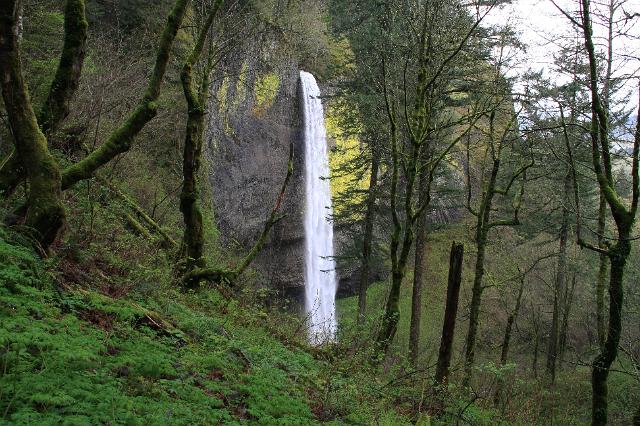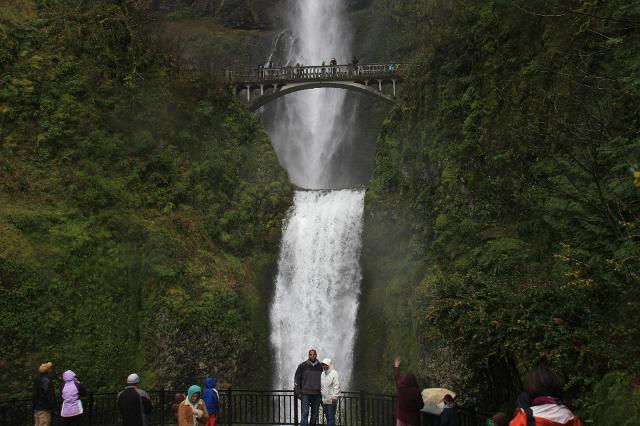 We also stopped at the Bonneville Dam and, as part of a tour with Ranger Dan, viewed the power generating station and the fish ladder.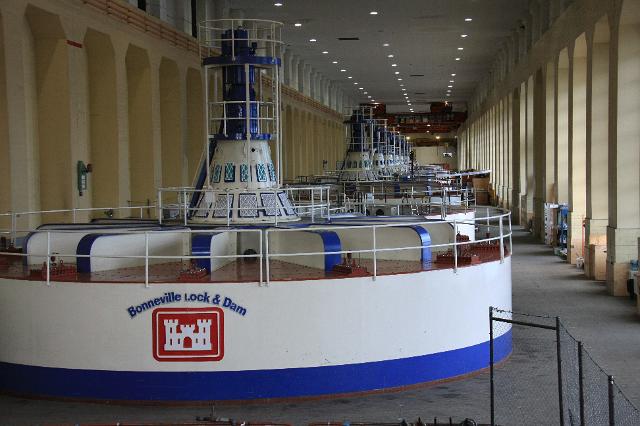 We chatted briefly with the fish counter, a guy who actually spends 8 hours a day counting the fish that swim by his window and up the ladder on their way to spawn. He must be able to quickly identify over 30 types of fish. This day was the very first day of counting for the season and so there were not many fish to keep track of, but I can imagine that it gets hectic at the peak of migration.
We took a brief stroll in downtown Hood River and then were lucky to catch a glimpse of Mt. Hood before driving up it.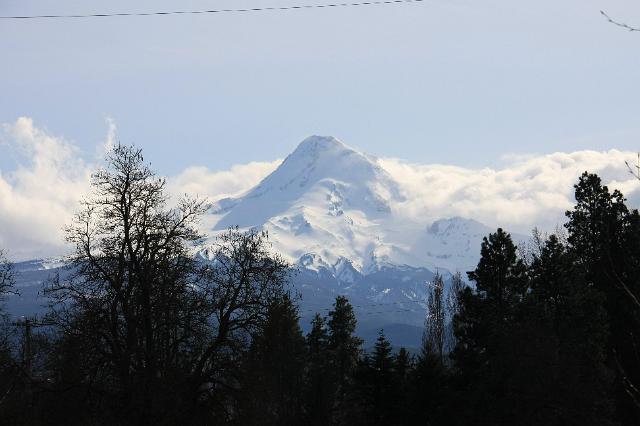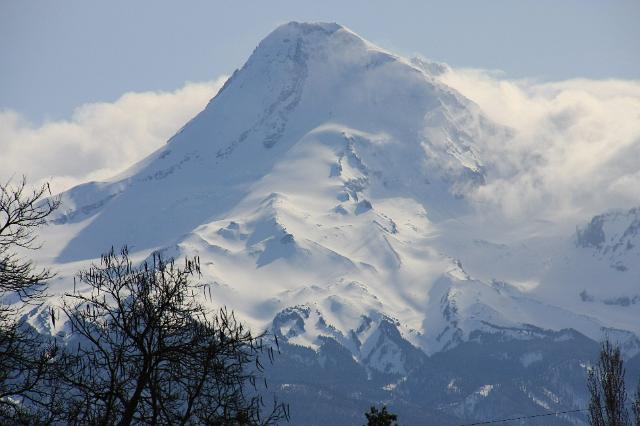 The mountain had received 3 feet of white stuff in the previous few days and, while this winter's snowfall had, overall, been disappointing, it was still quite impressive to me. We stopped at Timberline Lodge - which you may know from the horror flick, The Shining - where a sign declared the average snowfall as 21 feet.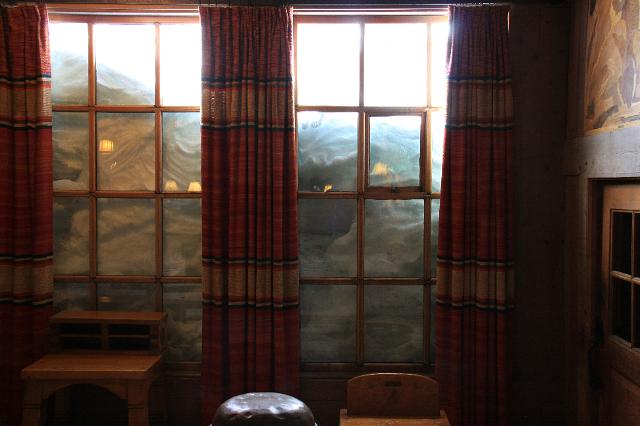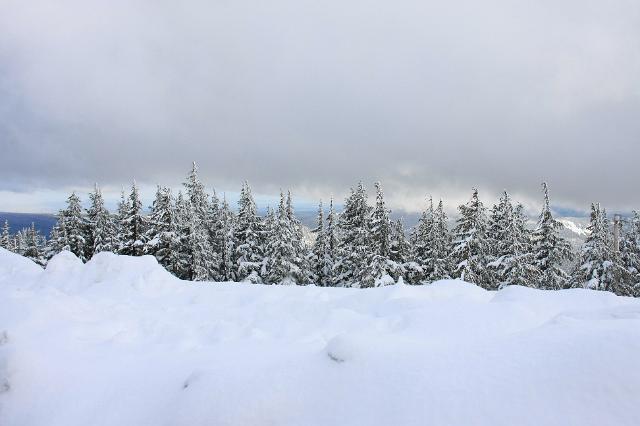 We didn't linger too long as it was still snowing and we wanted to make it safely down the mountain to our final destination of the day, Bend.
<<
<Back
| 5 | 6 | 7 | 8 | 9 | 10 | 11 | 12 | 13 | 14 |
Next>
>>