Wednesday, March 31, 2010, 07:21 PM
Posted by Administrator
After a morning run, we walked along the waterfront and then made a stop at Powell's Books, a bookstore that occupies three city blocks and another "must-do" according to our Facebook friends. We certainly could have spent all day browsing, but didn't want to tease ourselves as we're trying to travel as lightly as possible.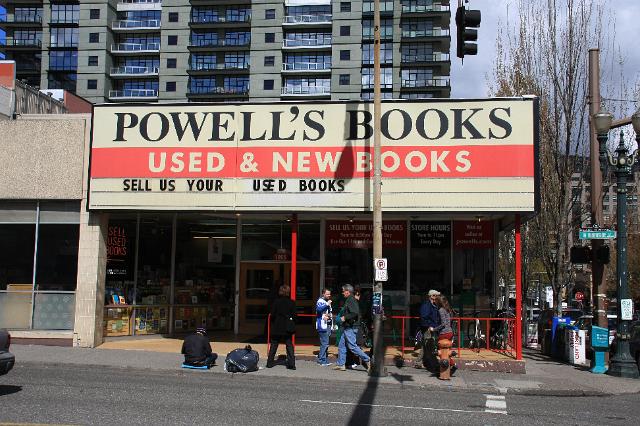 I got a kick out of this hotel. Unfortunately, it's giving us Joyce's a bad name, as it was super sketchy.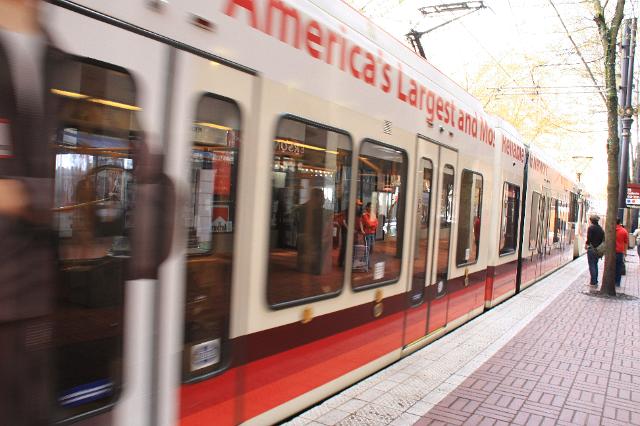 We had a delicious lunch at Thai Peacock and then bought a MAX pass, so that we could take Portland's light rail to the Japanese Gardens at Washington Park. Unfortunately, we discovered that the Washington Park MAX stop was at the zoo, two miles away from the gardens. It's a huge park.
We backtracked one MAX stop and still had a 30-minute walk which got us to the Japanese Gardens with just 45 minutes until closing. It turns out that it was the perfect amount of time to make it through the gardens, which is one of the most beautiful and peaceful places I have ever been.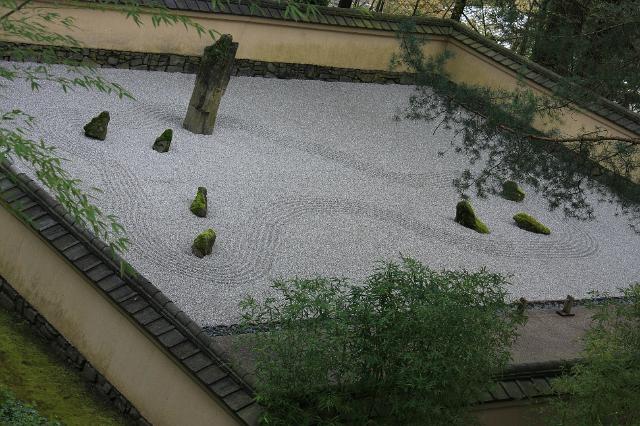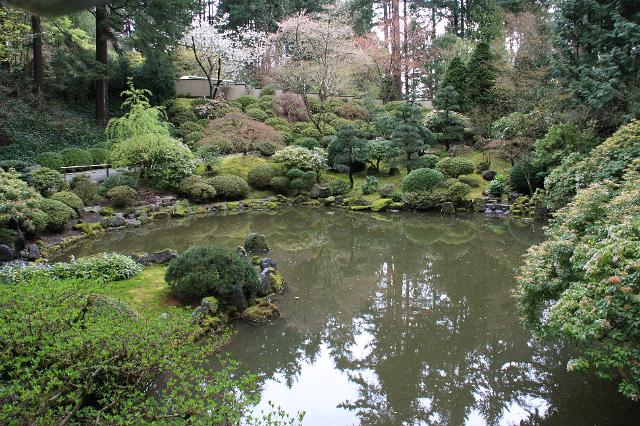 The visit was well worth all of the time it had taken to get there. Had the weather been warmer, I would have loved to spend time just sitting on a bench soaking up all of the serenity.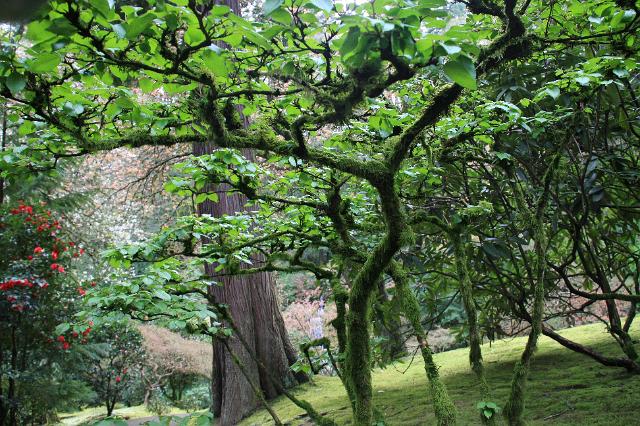 At dinner that night, I had my third reunion in as many days – this time with Katherine Daniels, another MHS class of 92'er. We met at
Por Que No?
in the Hawthorne District for yummy tacos and taco bowls. Our few hours together reminded me why we had been such good friends in high school and made me wish we lived closer.
<<
<Back
| 6 | 7 | 8 | 9 | 10 | 11 | 12 | 13 | 14 | 15 |
Next>
>>