Monday, March 29, 2010, 10:58 AM
Posted by Administrator
And week 3 begins! It began with pouring rain and so we took our time with a morning workout in the hotel fitness center. Then, around 10am, we got all suited up in waterproof gear and walked outside - into sunshine. The weather can change in an instant in the northwest. We were fortunate to have very little rain, although temperatures remained quite cool, in the 40's.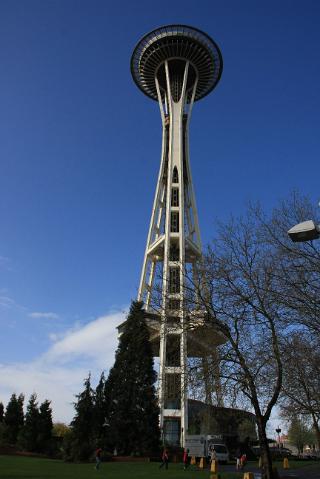 We walked around the Space Needle, but did not bother going to the top as the clouds would have obscured our view.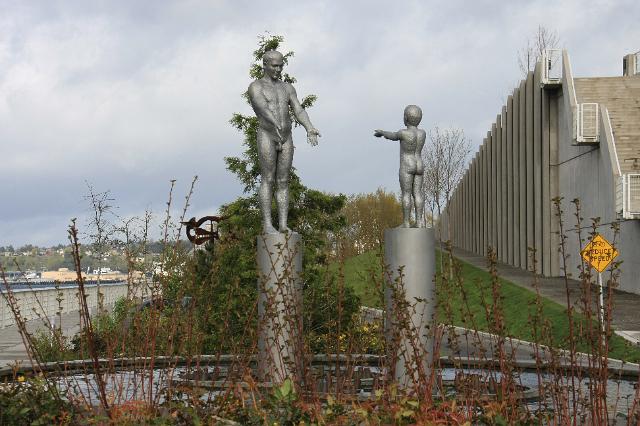 We then strolled along the waterfront and the Olympic Sculpture Park to Pike Place Market. This attraction definitely lived up to its reputation – fresh produce, gorgeous flowers, men throwing fish and a huge variety of ethnic restaurants.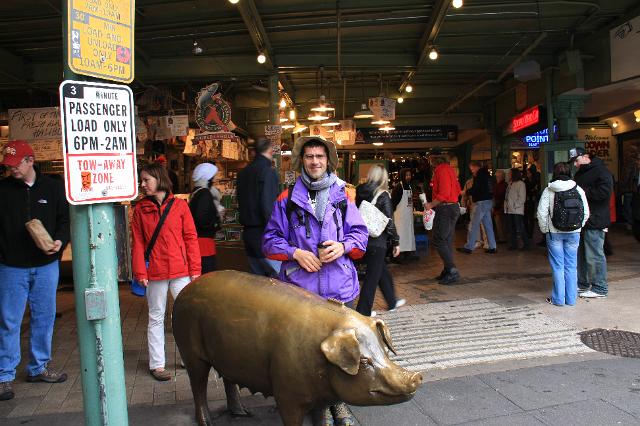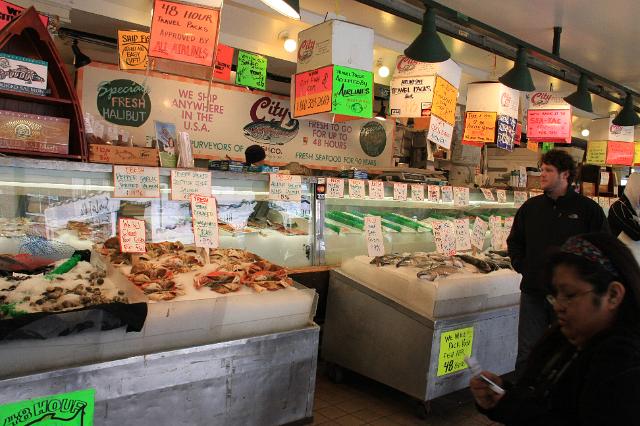 For lunch, we enjoyed a lentil soup and beet salad at the Yarmarka Café, a Russian establishment. Although it was a tiny, open-air stall more than a restaurant, it was one of the best meals of our trip.
We walked down to Pioneer Square, which turned out to be a shopping area, and then decided to get out of the cold by heading indoors for a self-guided tour of the Seattle Library. This building is fairly new and is unique, beautiful and quite high tech.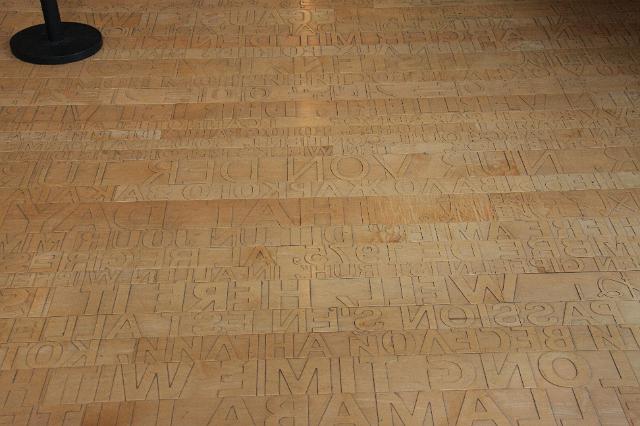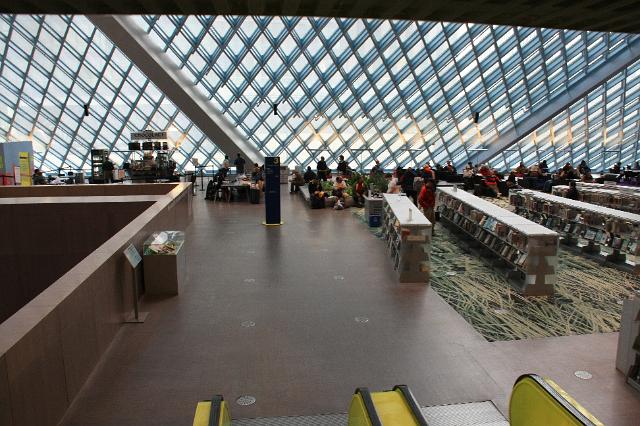 Next up was the Experience Music Project and Science Fiction Museum – two separate museums that share a building and have joint ticketing.
EMP had some historical exhibits (including, of course, the birth of "grunge" in Seattle), as well as opportunities to play a variety of instruments. Visitors could have their own rock star photo shoot (complete with props) and perform onstage with a simulated screaming audience. Not being the rocker types, we didn't take advantage of all EMP had to offer, but this museum is a must-see for music lovers. I did really enjoy their photography exhibit though.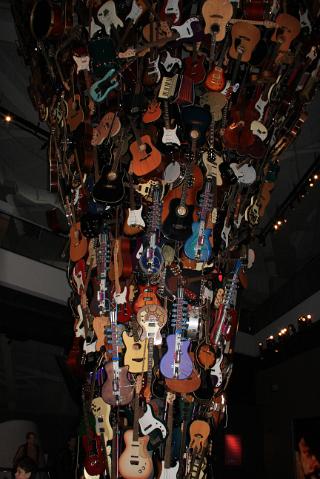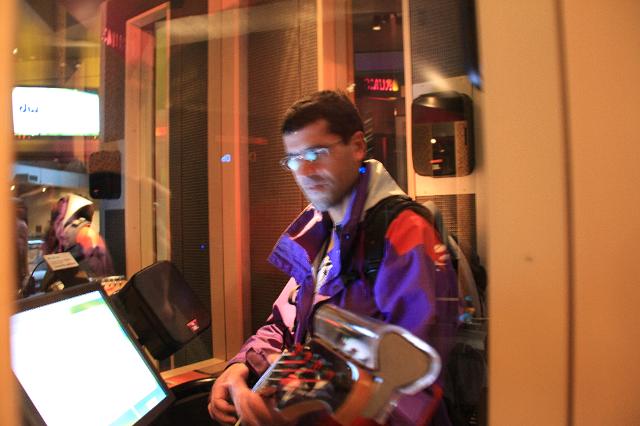 I cruised through the Science Fiction Museum fairly quickly and waited for Paul at the end. You really need to be a bit of a sci-fi geek to enjoy this one.
That evening, we had a reunion dinner with Kristin, one of my girlfriends from Mount Holyoke whom I've seen only a handful of times since I left Boston 11 years ago. It was great to catch up!
She brought us to Café Flora where we had our second lentil soup of the day, followed by gluten-free Moroccan crepes.
<<
<Back
| 6 | 7 | 8 | 9 | 10 | 11 | 12 | 13 | 14 | 15 |
Next>
>>