Friday, March 26, 2010, 12:22 AM
Posted by Administrator
Today brought more rain, but it did not dampen our spirits as today was our 5th wedding anniversary. Paul has truly lived up to his vows, especially the part about being my "partner in adventure."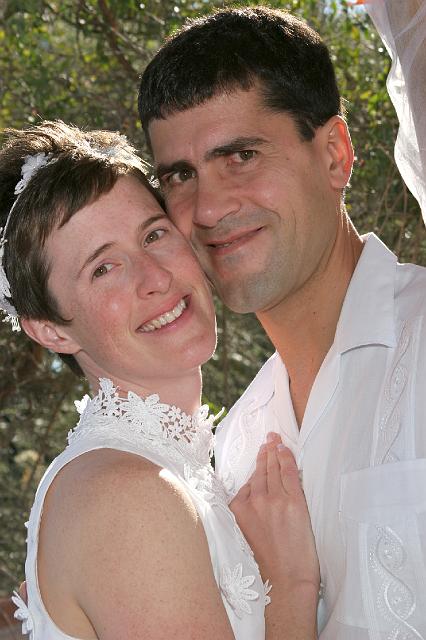 We took our time in the morning - I used the sorry excuse for a fitness room while Paul worked on job hunting – and, by the time we were back on the coast, the rain, for the most part, had subsided. Just in case, I had my brand new waterproof boots that we had picked up at REI in Eugene. I think these will serve me well in Massachusetts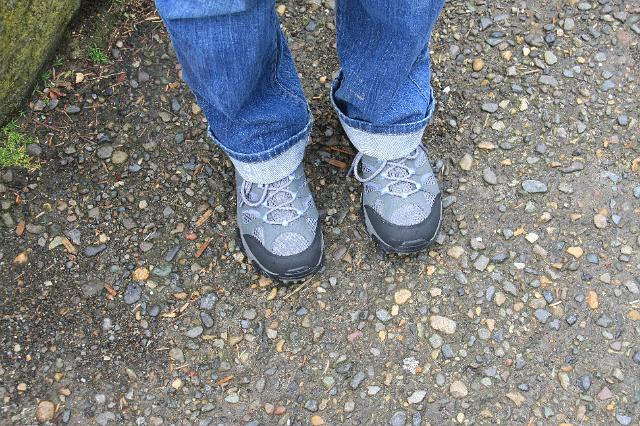 We made a number of stops throughout the afternoon.
Heceta Lighthouse
Cape Perpetua,with it's fantastic blow hole.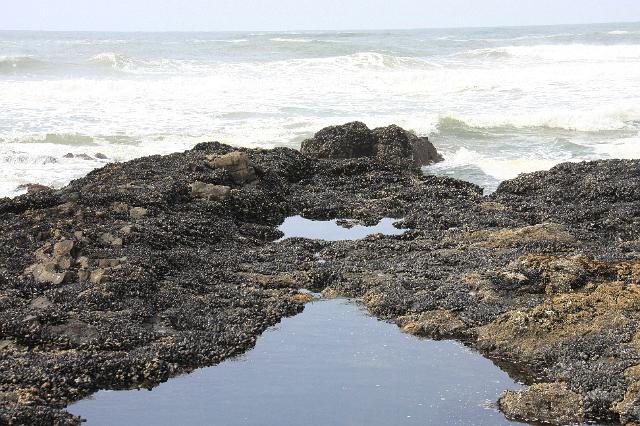 Seal Rock, with it's rocky coast and fun tide pools. Paul made this find which he thinks might be a whale vertebrate.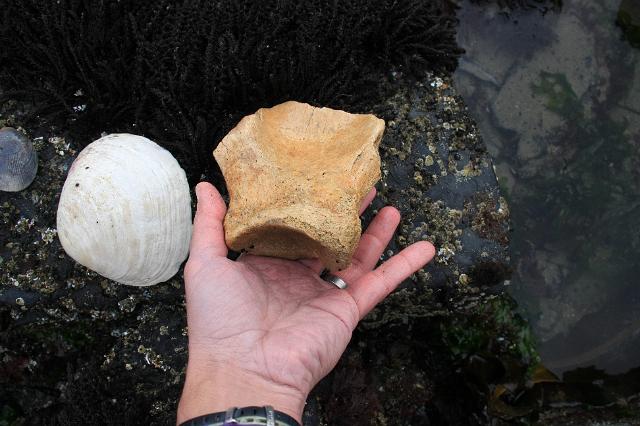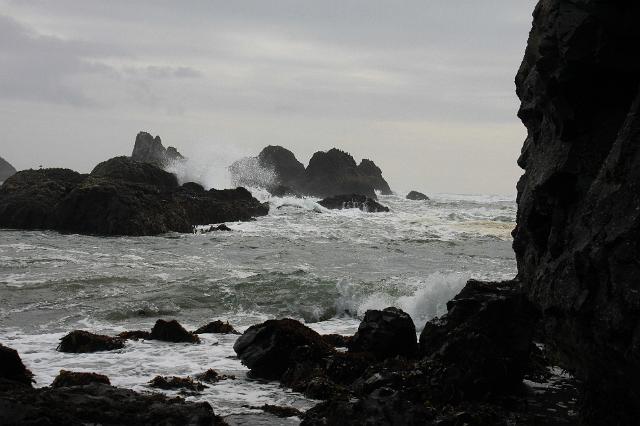 And we stopped for an anniversary dinner in Newport at Sharks's Seafood Bar where we enjoyed their fantastic Cioppino and a Vera Cruz Cocktail.
After dinner, we strolled the downtown area and watched the sea lions lounging under the dock.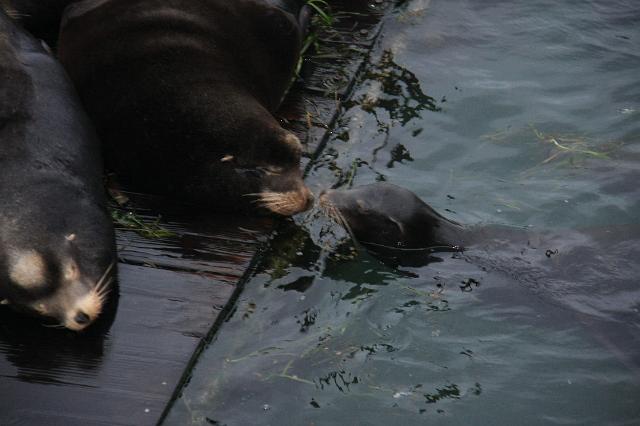 We covered a little more ground before calling it a night and ended up staying in Lincoln City.
<<
<Back
| 7 | 8 | 9 | 10 | 11 | 12 | 13 | 14 | 15 | 16 |
Next>
>>