Thursday, March 25, 2010, 11:50 PM
Posted by Administrator
Now that we've arrived in Oregon, we'll have to get used to being wet. We awoke in Coos Bay to 46-degree temperatures and steady rain. The forecast shows a respite on Saturday, but, otherwise, rain for the next week.
Feeling the need to prove to myself that I can handle inclement weather, I suggested a run. Our 30-minute jaunt was cold and wet, but also invigorating.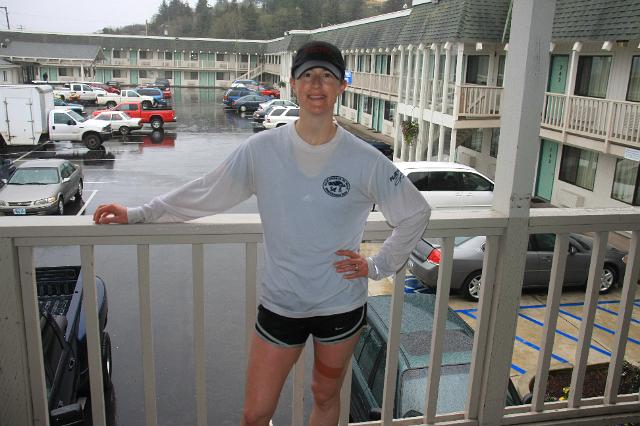 After a hot shower, we continued our trek north with a brief stop in Florence to check out the dunes.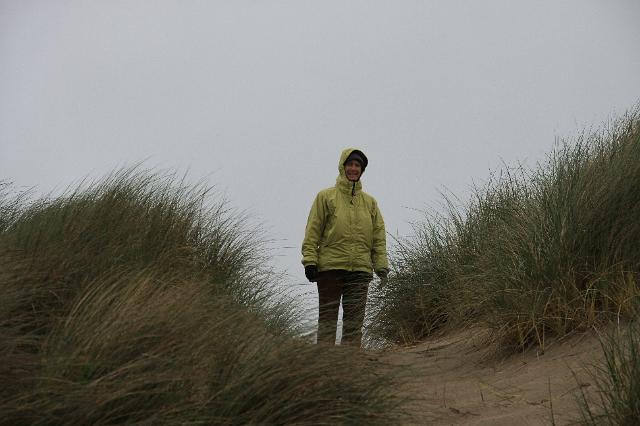 Then, we turned east to spend the day in Eugene. In addition to being a funky, little college town, Eugene is known as Track Town USA.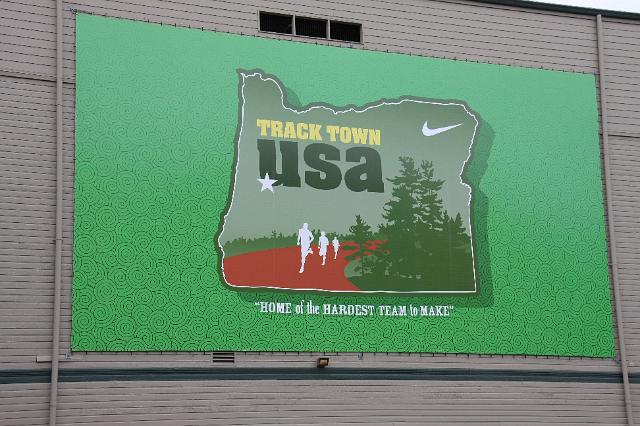 It is where Steve Prefontaine made his mark in the world of running and then tragically died. We left a bib number from the Pirate's Cove 20K at Pre's Rock, the site of his car accident and, now, a shrine of sorts.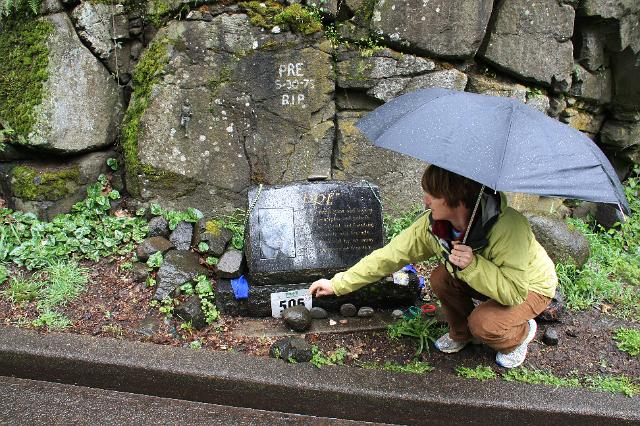 Eugene is also where Bill Bowerman made a name for himself as a track coach at Hayward Field and, later, co-founder of Nike.
We would have loved to check out some of Eugene's great running trails, but decided that one rainy run was enough for the day.
There appear to be lots of fun restaurants in town, many with gluten-free options. We had a phenomenal lunch at the Pizza Research Institute. The name gave me pause…but I'm glad we took the risk. We started with a coconut curry yam soup – it was out of this world!
And, of course, we had to try their gluten-free pizza – a smoked tofu with roasted cauliflower, cheddar cheese and onions. It was a little heavy on the cheese for me, but was delicious. And the crust was the best gluten-free one we've had. Even better than Picazzo's, if you can believe it!
Later in the day, we headed to Holy Donuts. All of their baked goods are vegan and some are also gluten-free. This doesn't necessarily make them healthy, but it was a special treat for Paul to enjoy coffee and donuts the following morning.
With the poor weather, we called it a day early and were checked in and settled at our hotel, America's Best Value Inn, by 5:30pm. I caught up with phone calls and emails while Paul did some job hunting and online applications.
<<
<Back
| 7 | 8 | 9 | 10 | 11 | 12 | 13 | 14 | 15 | 16 |
Next>
>>