Sunday, March 21, 2010, 12:24 AM
Posted by Administrator
It was a calm, beautiful morning for taking in the amazing coastal views at Bodega Head.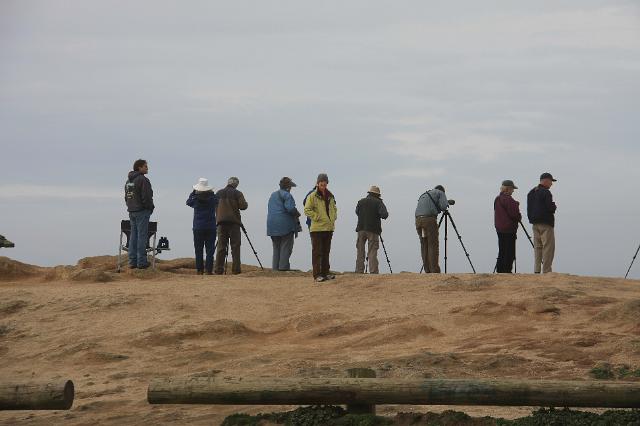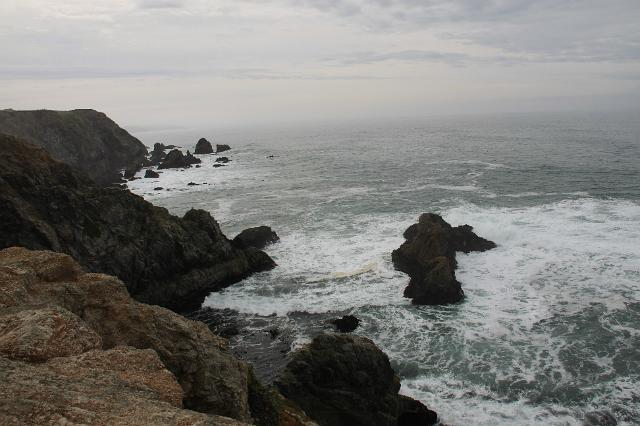 We had planned to kayak in the area, but found that we were a little early for the season. Someone referred us to Jenner, the next town up the coast, where we found an outfitter who set us up with a double kayak, dry bag and waterproof outerwear.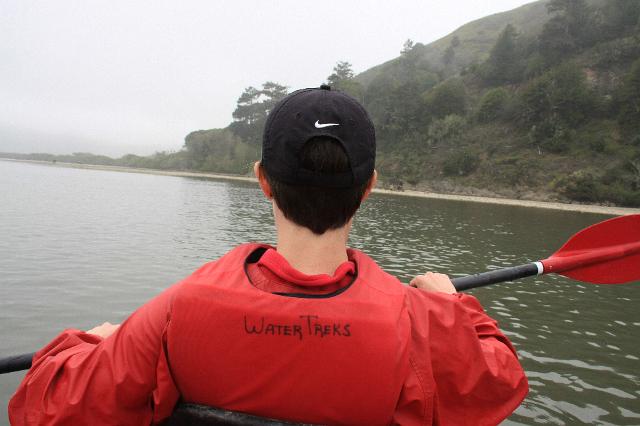 It was in the mid-50's and, just as we were getting the kayak in the water, it began to rain. Although it wasn't rain so much as the fog level had lowered and we were enveloped in its mist. I must say that, for a woman who hates the cold, I was feeling quite hardy for venturing out in a kayak in this weather.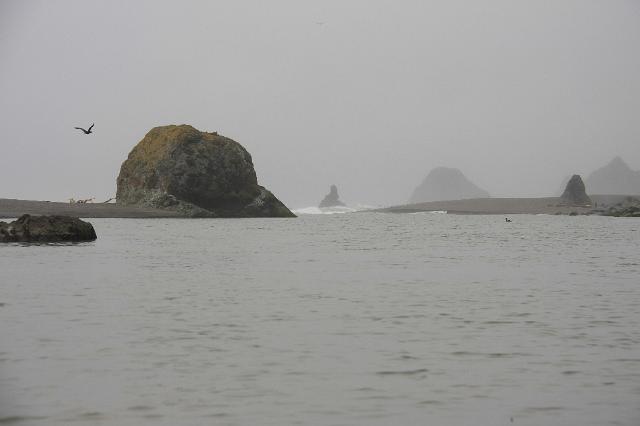 We were at the mouth of the Russian River and we paddled upstream for about an hour, taking occasional rest breaks. Yesterday, I trashed my legs; today it would be my arms. But, just like on our tandem bike, Paul was patient with me and was always willing to pick up my slack.
We were thrilled to see some seals and a lone eagle, although were careful to keep our distance.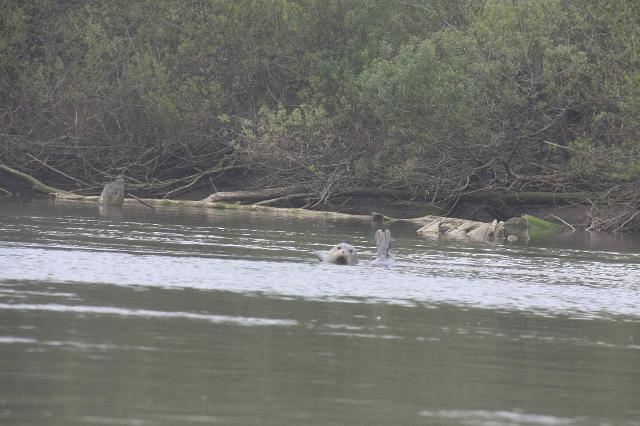 As we turned back, I looked forward to paddling with the current. However, the wind was now in our faces and, around this same time, I realized that the waterproof outwear was not quite waterproof. My arms, butt and the back of my legs were soaked through and I was beginning to get chilled.
It became not quite so fun anymore and so Paul dropped me off and went out for more on his own. I changed into dry clothes and had hot tea in a nice, warm café. Paul showed up an hour later looking wet, but happy.
We continued up the coast to Mendocino where we strolled around the quaint town and admired more coastal views.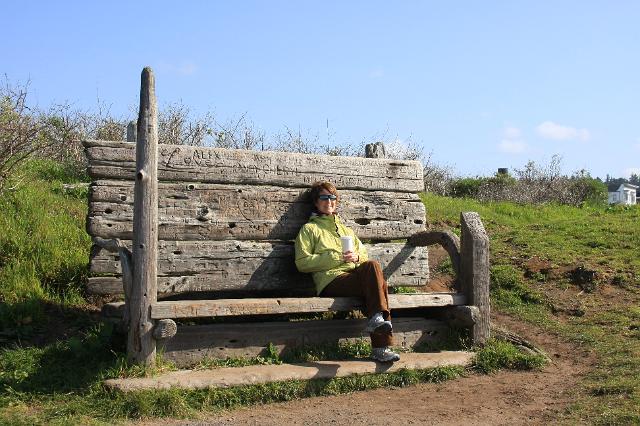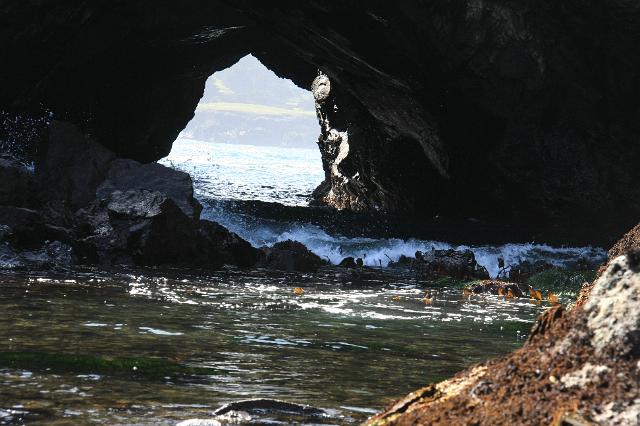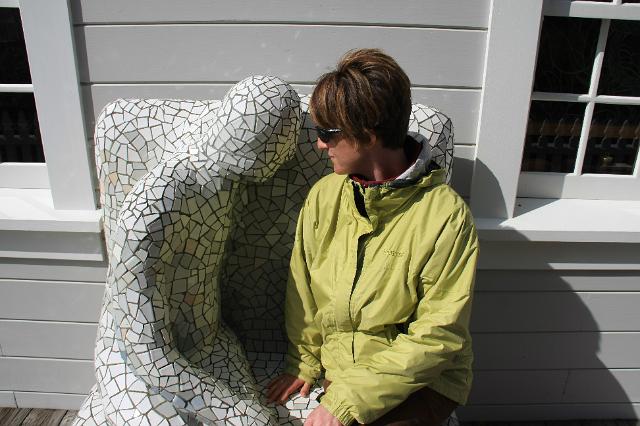 For lunch, we enjoyed a delicious raw meal at the Living Light Café in Fort Bragg where they have a culinary school dedicated to raw cooking.
On the way out of town, we made a quick stop at Glass Beach, which used to be the town dump and, as a result, is now littered with beautiful sea glass. The rest of the trash was cleaned up years ago, but the glass was left and continues to wash up on the shore.
We tried our first KOA campground that night, in the town of Manchester. Our main motivation was getting laundry done as I was down to my last pair of underwear. There were many RV's, as well as little cabins rented, but, as far as I could tell, we were the only tent campers around.
<<
<Back
| 8 | 9 | 10 | 11 | 12 | 13 | 14 | 15 | 16 | 17 |
Next>
>>