Friday, December 4, 2009, 08:33 AM
Posted by Administrator
Our holiday started off in the traditional way with the Macy's Thanksgiving Day Parade on TV, but that's where the tradition ended. We discovered that most restaurants either close for the day or offer a fixed menu laden with gluten, and so we had a rather international Thanksgiving with mediocre Mexican (
Oaxaca Restaurant
) for lunch and fabulous Korean (
Mago Cafe
) for dinner.
That morning, just outside of Page, we made a sunrise photo stop at Horseshoe Bend, a breathtaking feat of nature. There were only a few other sightseers, including a rather enthusiastic young couple. Upon first seeing Horseshoe Bend, he eloquently exclaimed, "Holy shit! Holy shit! Oh shit!" Later, despite temperatures in the 30's, she whipped off her top to pose for a photo in a dazzling red bra. (Sorry, she was not posing for
our
camera.)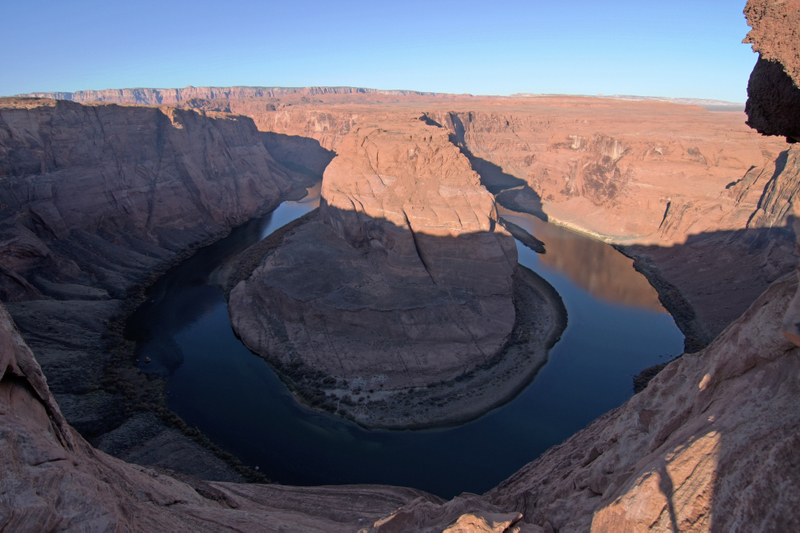 With our book-on-tape,
The Alchemists Daughter
, as entertainment, we drove straight through to Sedona where we checked in at
Sugarloaf Lodge
. Finding reasonably-priced lodging in Sedona on Thanksgiving weekend is no easy task. At the very un-Sedona price of $75 per night (including tax), Sugarloaf Lodge is no-frills, but very clean and more than adequate. And really, in a town this beautiful, who really wants to spend much time in the hotel room?
We hit the trails immediately for a short, yet inspiring, hike to Fay Canyon and the Fay Canyon Arch.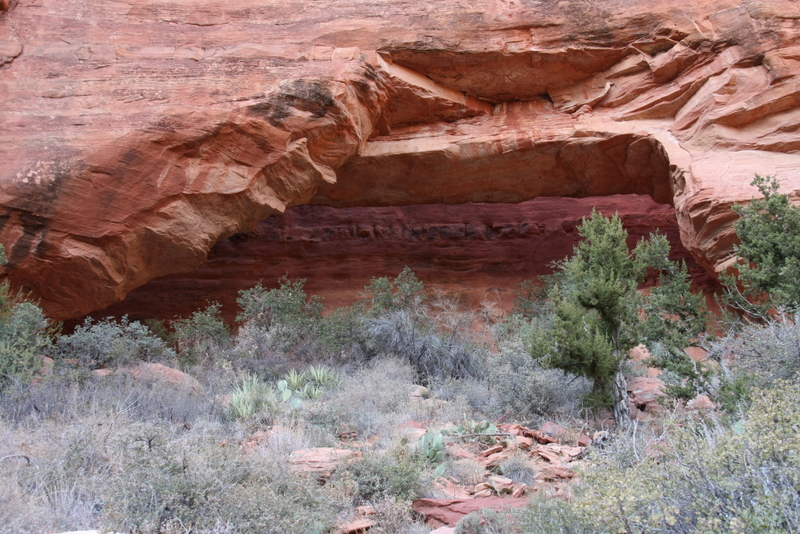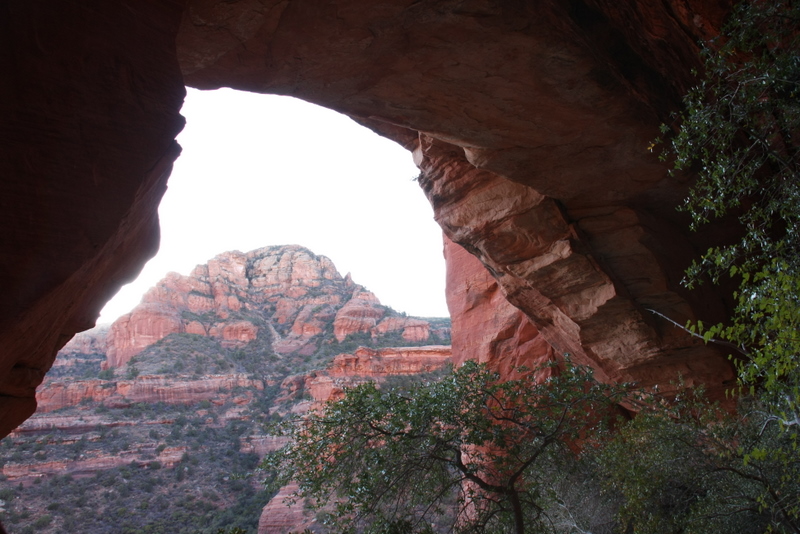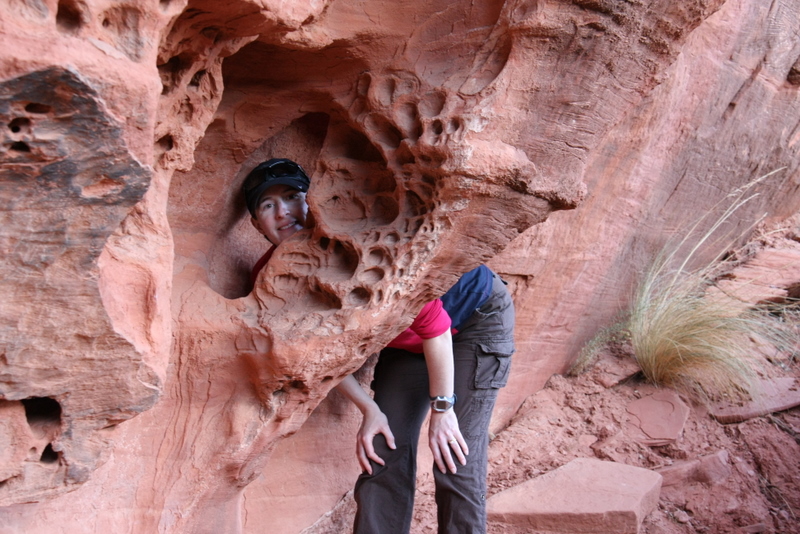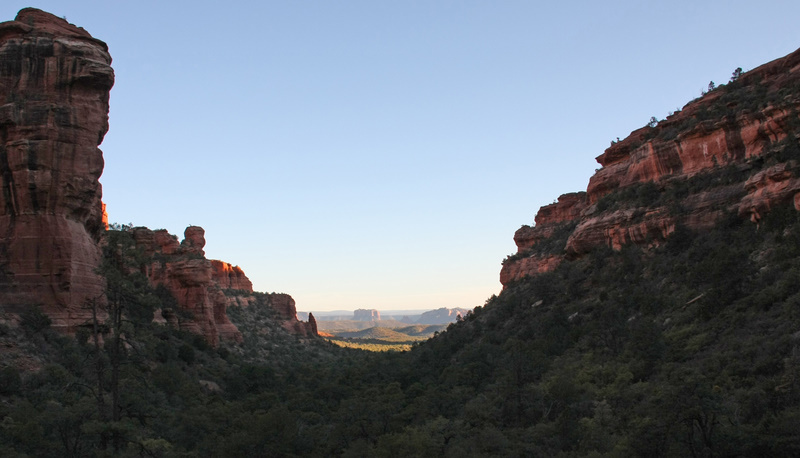 <<
<Back
| 12 | 13 | 14 | 15 | 16 | 17 | 18 | 19 | 20 | 21 |
Next>
>>