Monday, November 30, 2009, 10:06 PM
Posted by Administrator
Now that I have returned to the real world of working for a living, I'll need to speed up the blogging if I hope to finish this vacation report before my next vacation starts (New England in less than 4 weeks - woohoo!). So, I'll be hitting the highlights for the second half of our adventure.
We were pleased with our lodging at the
Days Inn
and relieved to be able to leave our belongings in the same place for two whole nights. My only gripe was that the hot tub was closed for the season. "The season" apparently refers to that time of year during which it's cold outside and feels really good to soak in hot water.
Anyway, we had a jam-packed day starting with an interesting tour of the
Glen Canyon Dam
...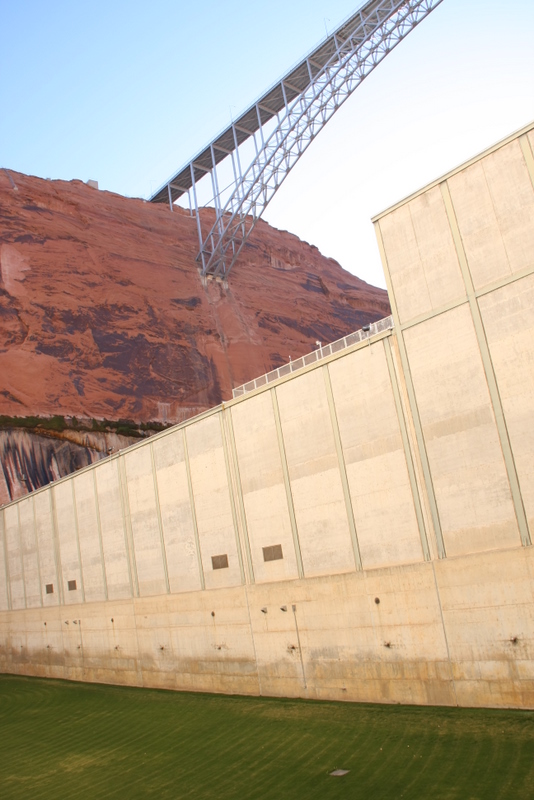 ...followed by a 2.5-hour photography tour of Antelope Canyon. Paul had been anticipating this visit for months and even bought a special camera lens to capture the famous swirling rock formations.
The photography tour differs from the regular tour in that it is one hour longer and the entire time is spent setting up and taking photos. They don't waste any time discussing history, geology and such - just camera speed and angles. I spent much of the time chatting with the other photographer's wife and saying things like, "Nice one honey." The canyon is truly spectacular.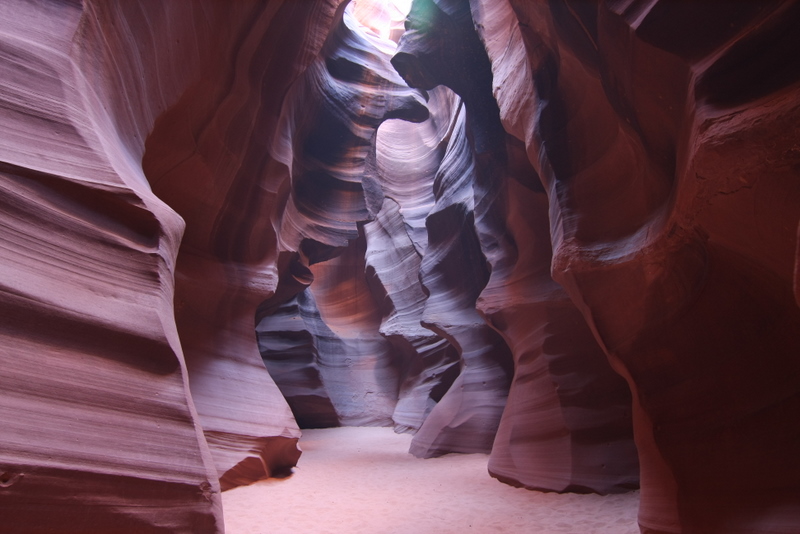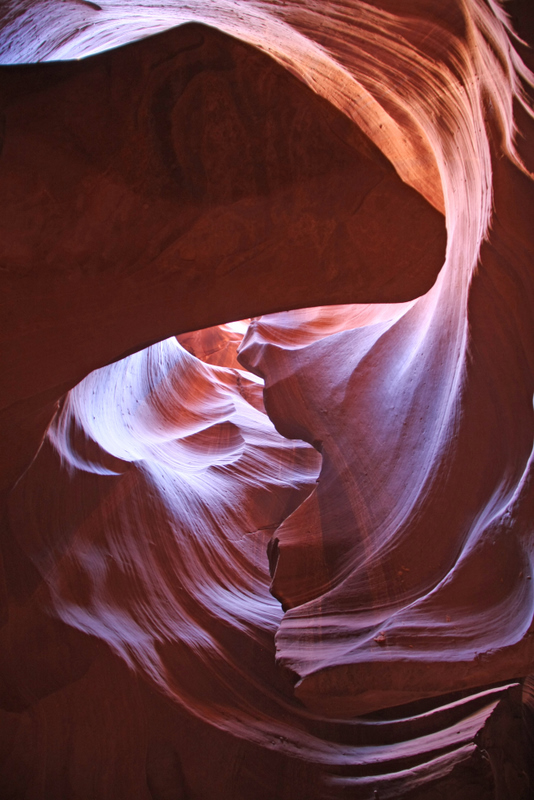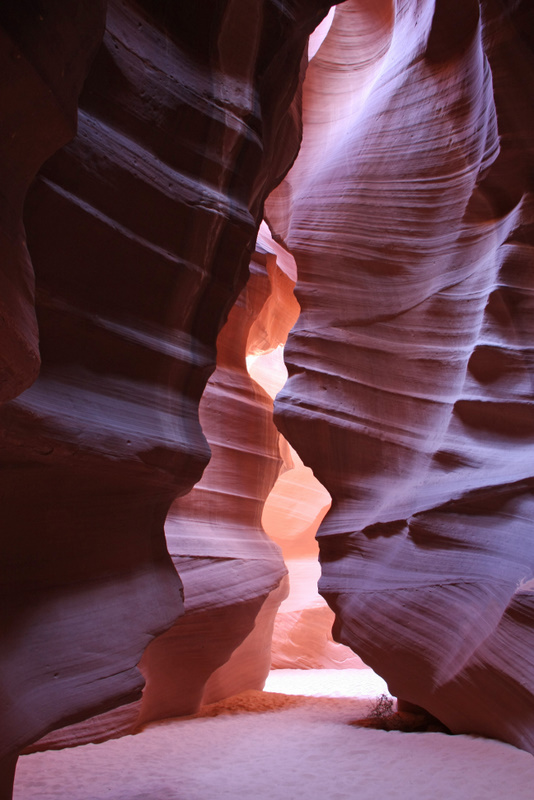 Being faithful to my half marathon training plan, I squeezed in a 5-mile tempo run that afternoon. We spent the warm-up portion of the workout searching for the mythical "Rim Trial" touted by two different guidebooks before giving up and just meandering our way around the not-so-scenic streets of Page.
After a high-priced, low quality meal the previous night at The
Dam Bar & Grille
, we decided to get creative for dinner. Pictured here is the finest meal in Page, including salad, entree, dessert and wine. (Notice how we utilized the coffee plate as a tortilla warmer.)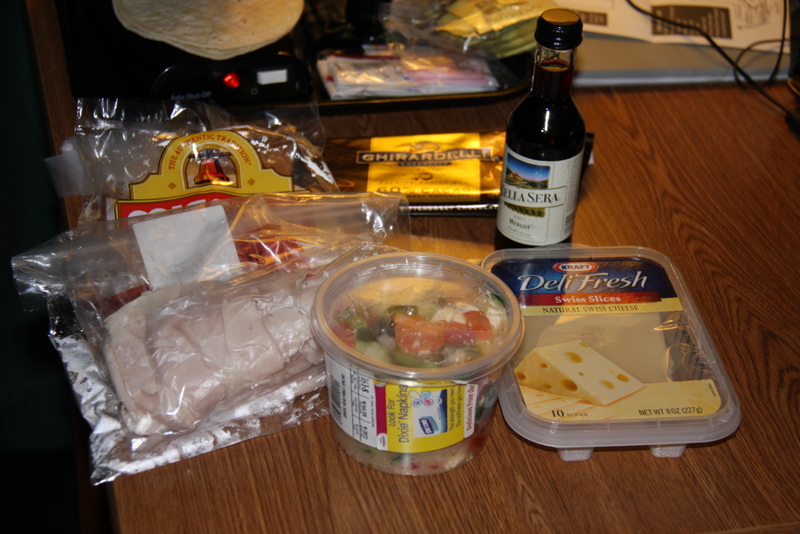 <<
<Back
| 12 | 13 | 14 | 15 | 16 | 17 | 18 | 19 | 20 | 21 |
Next>
>>