Sunday, November 29, 2009, 04:41 PM
Posted by Administrator
"Uhh…two hours. Half an hour. An hour and a half. I don't know." This was the response our guide gave when asked how long it would take us to hike back to the hotel. I wanted to kick him.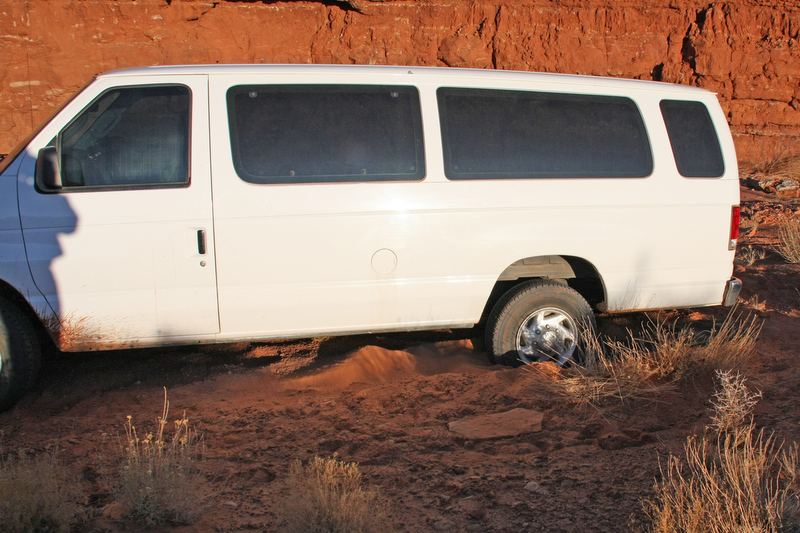 Forty-five minutes into our 2.5-hour sunrise tour of Monument Valley, he had gotten our ill-equipped, non-4-wheel-drive van stuck in the sand. For almost an hour, I worked the walkie talkie and the gas pedal, while Paul and the guide dug sand away from the tires on their hands and knees and occasionally pushed. (Clearly, I had the better job.) Despite their efforts, the only thing that budged was something in Paul's rib area that made a popping sound and is still sore as I write this, five days later.
Realizing that our guide was completely incompetent, Paul took charge and suggested the guide hike up to a ridge to try to get a signal for the walkie talkie. No luck.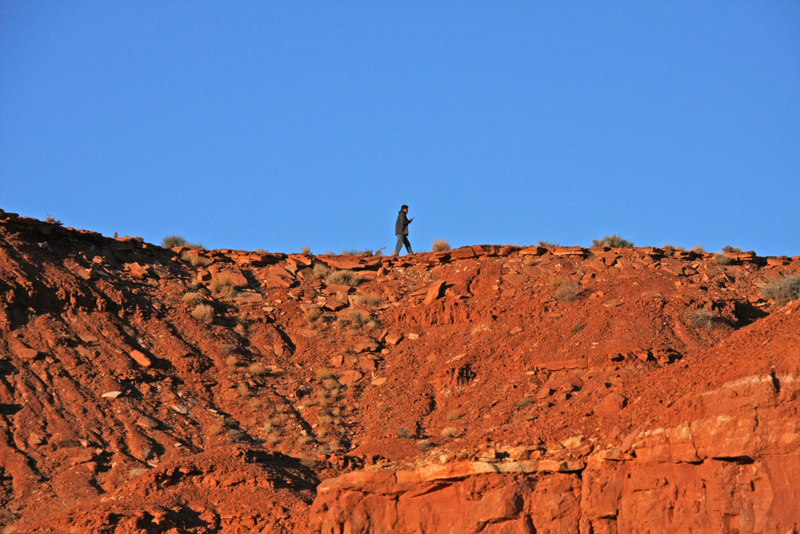 We then returned to our positions to give pushing one more try, only to find that the van's battery had died. Not only did this mean we had no chance of driving out, but it also meant that we had no heat. Did I mention that the temperature was in the 20's?
To keep warm and increase our chance of reaching someone on the walkie talkie, we insisted on starting to hike out. We scrambled up to the ridge, eventually landed on a road and, finally, were able to make radio contact. It was at this point (which should have been the end to our troubles), that we discovered that
Black Tour's
really didn't care that we were stranded and freezing. We hiked for 45 minutes and, despite chatting on the walkie talkie periodically, our guide couldn't give us a clear answer whether someone was coming to get us or not.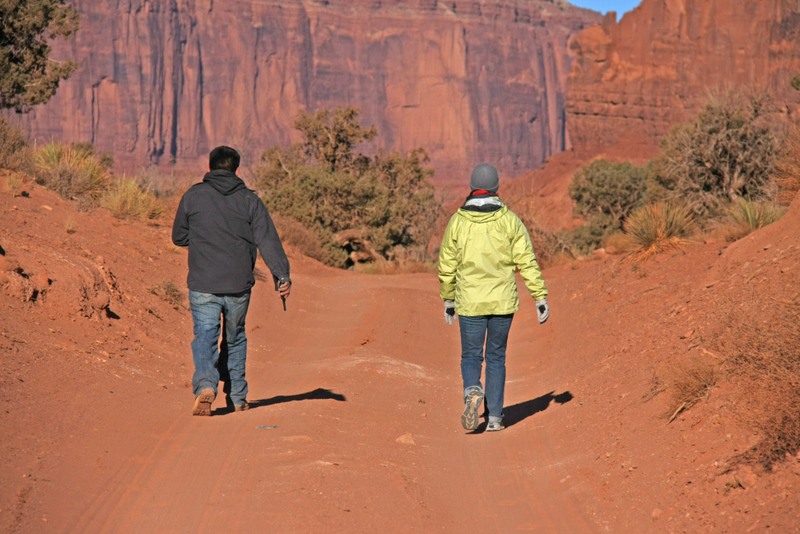 Shit happens. Vans get stuck. I totally get that. What I don't get is a company who specializes in these back country tours being so ill-prepared to handle the situation. Eventually, a pickup truck did arrive to rescue us, but, at that point, we were too cold, tired, and short on time to tour any more of the park.
Though disappointed that we did not get to see nearly as much of the valley as we had planned, we were still awed by its beauty. With the barren desert surrounding the striking towers of red rock, the effect is otherworldly. It's hard to complain when we had a view like this while eating a late breakfast:
And Paul did get some great sunrise shots before the fiasco began.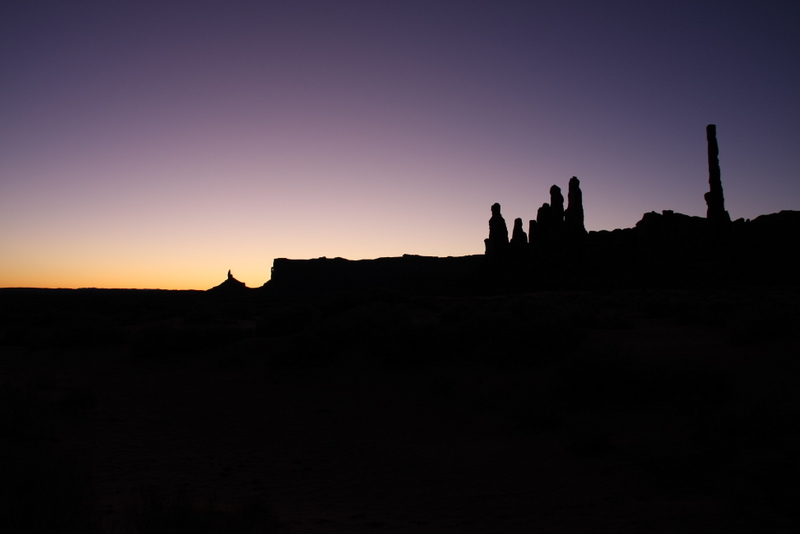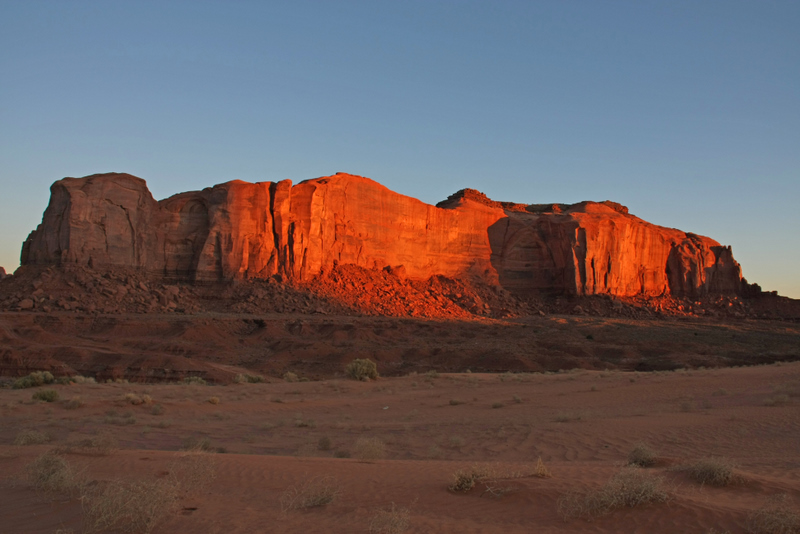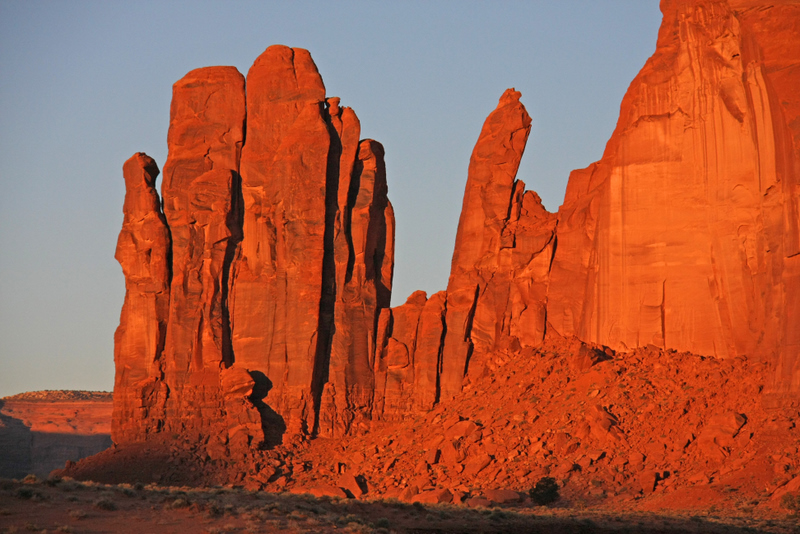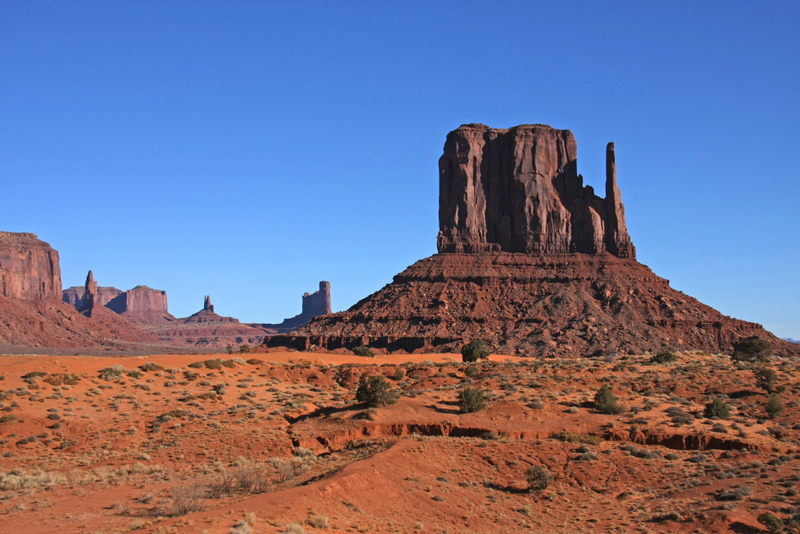 With more of Arizona to see, we loaded up the Prius and headed west, stopping at Navajo National Monument for a short hike to some impressive cliff dwellings...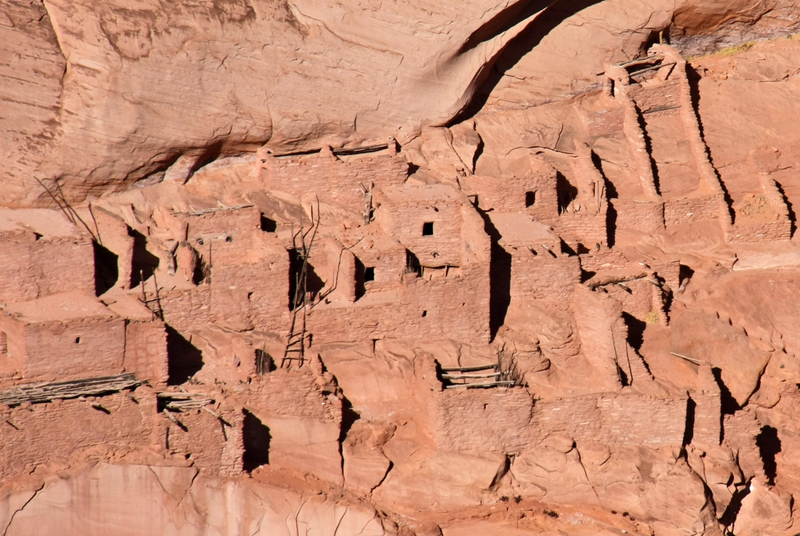 ...and then continued on to Page where we happened upon a popular sunset spot overlooking Lake Powell.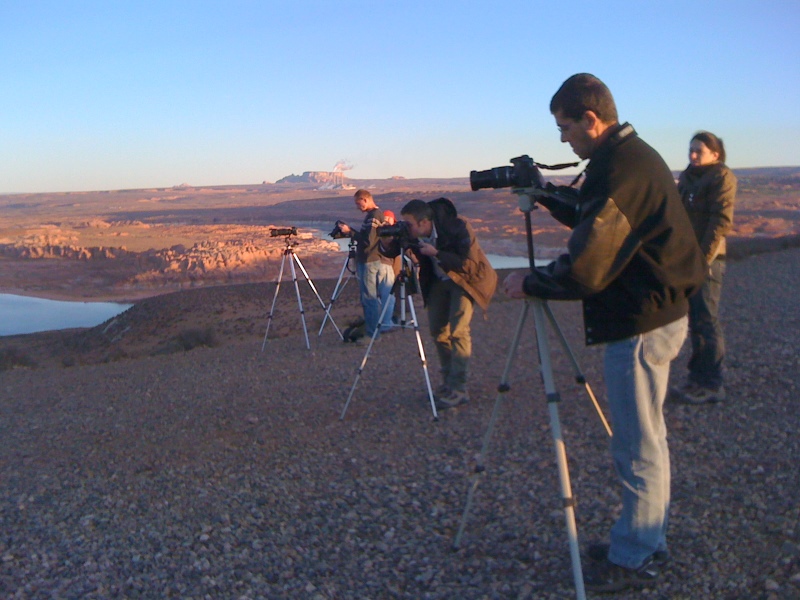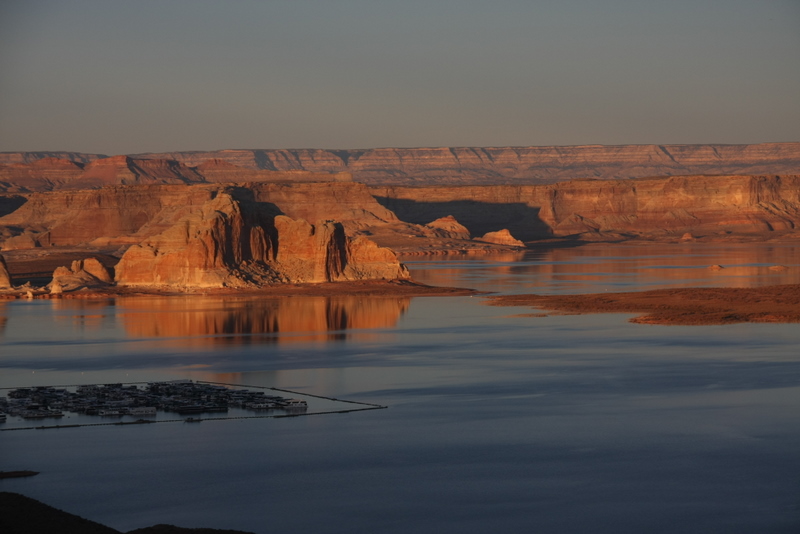 <<
<Back
| 12 | 13 | 14 | 15 | 16 | 17 | 18 | 19 | 20 | 21 |
Next>
>>