Friday, November 27, 2009, 11:53 PM
Posted by Administrator
For the sake of convenience and against our better judgment, we opted for breakfast at the Thunderbird Lodge cafeteria. After a disturbing encounter with their version of huevos rancheros, we got back in line and stuck with the foods that required the least amount of human intervention – cold cereal, toast, hard-boiled eggs. I then donned as many layers of clothing as possible, which amounted to 7 on top and 2 on the bottom, as we prepared for our 3.5-hour open-air jeep tour of Canyon de Chelly. The temperature hovered in the mid-20's.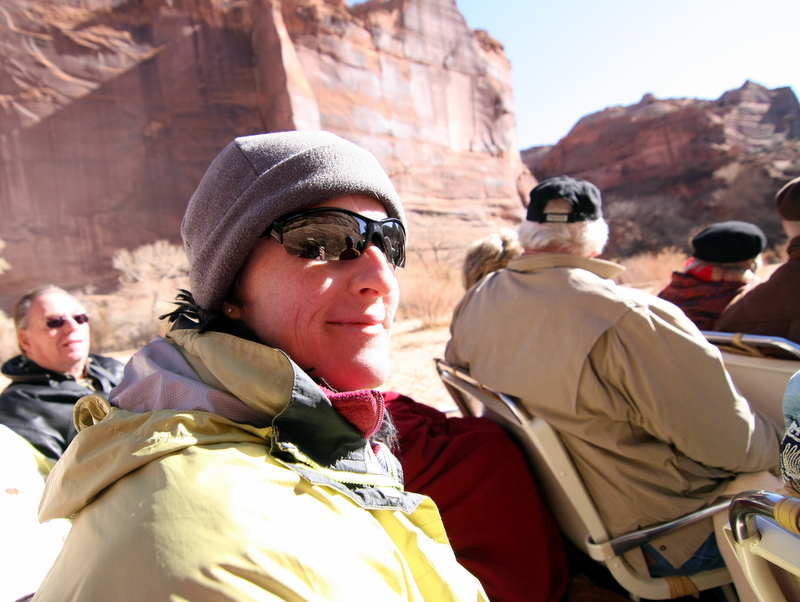 With the exception of one hiking trail, visitors can only enter the canyon with a Navajo guide. Ours, booked through Thunderbird Lodge and entrusted with 20 passengers, won me over with a blanket for my lap. My needs are simple – just keep me warm.
The drive through the north canyon was a bumpy one with amazing views of steep canyon walls on both sides, some of which held remnants of ancient cliff dwellings. Canyon de Chelly is spectacular and I highly recommend a tour and visit if you ever find yourself in that part of Navajo country.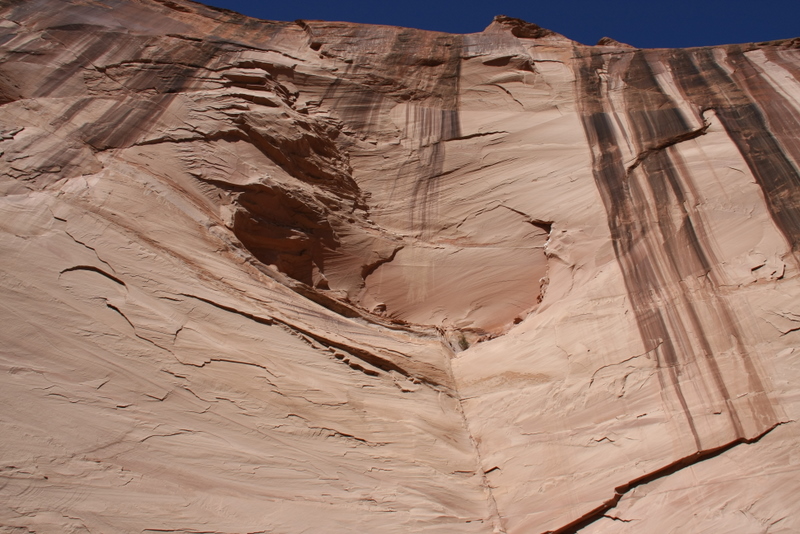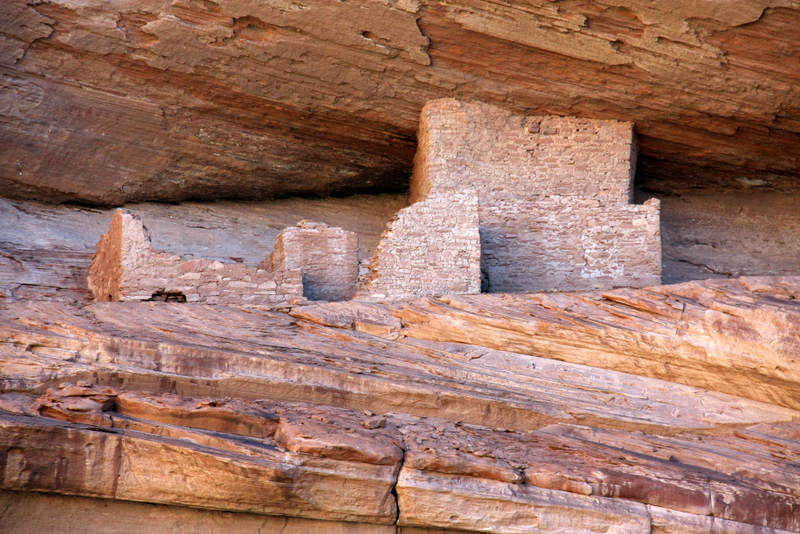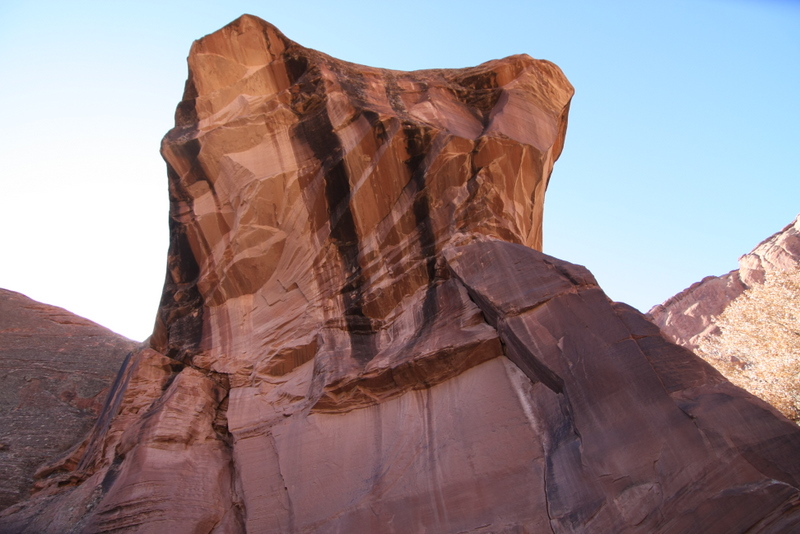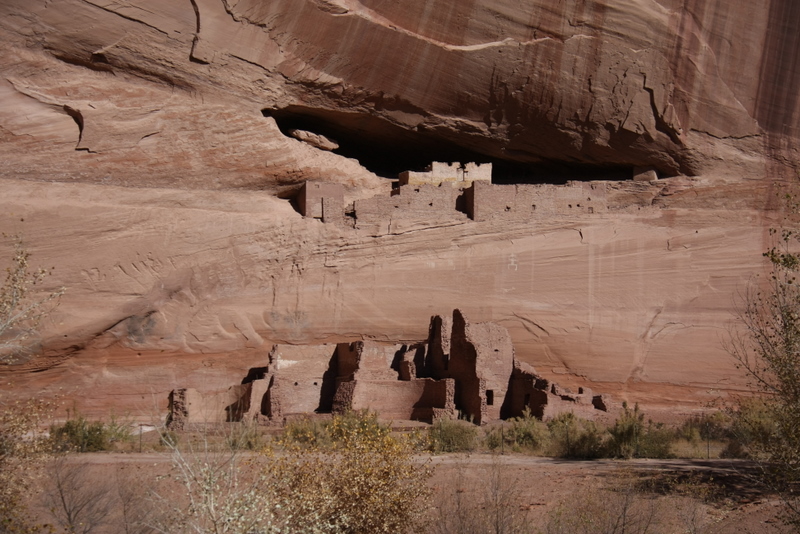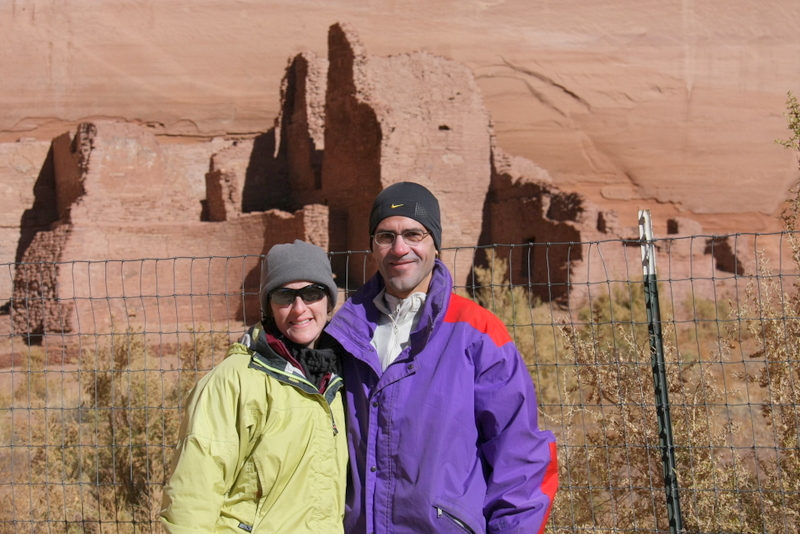 Believe it or not, we managed to visit two fast food restaurants that afternoon – Subway in Chinle for lunch (our second visit in two days) and Burger King in Kayenta for their exhibit about the World War II Navajo Code Talkers.
Our destination that day was Monument Valley and we arrived just in time for sunset. While Paul captured the stunning colors on film, I checked us into our lodging –
The View Hotel
, the only lodging inside the park. After our less than satisfactory lodging experience at Canyon de Chelly, I had become nervous about what awaited us at The View, but was relieved to discover a new, clean, comfortable hotel offering million dollar views from every room.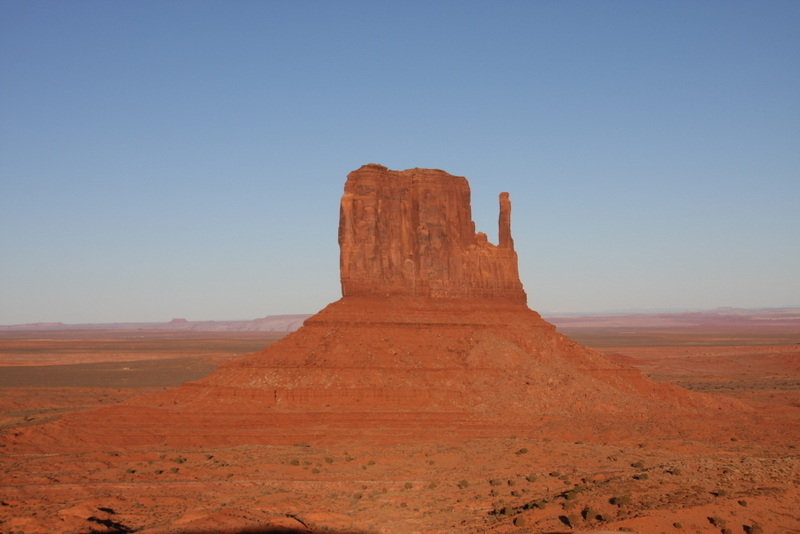 My half marathon training plan called for a track workout that day. What more inspiring place to work up a sweat than the rim of Monument Valley? Unfortunately, temps in the 40's and a bitter wind deterred me from an outdoor run, but I was pleased to find a treadmill in the fitness center. As a bonus, it worked my body AND my mind as I couldn't figure out how to change the settings from kilometers to miles, and so had lots of math to do for my interval workout. Then, safely on track with my training plan, we had a mediocre dinner in the hotel's restaurant and turned in early. Another fabulous day on the road!
<<
<Back
| 13 | 14 | 15 | 16 | 17 | 18 | 19 | 20 | 21 | 22 |
Next>
>>