Sunday, August 16, 2009, 05:55 PM
Posted by Administrator
We departed Banff on Friday, June 24 and spent the bulk of the day - about 5 hours - on the road to Fernie, British Columbia, the small ski resort town that David and Catherine had chosen for their destination wedding.

WEDDING HIGHLIGHTS
- Staying, along with happy couple and some members of the wedding party, at
The Timbers
, an amazing 6 bedroom house in Fernie Alpine Village. It served as "wedding central" with the wedding rehearsal, rehearsal dinner and the post wedding reception party held there.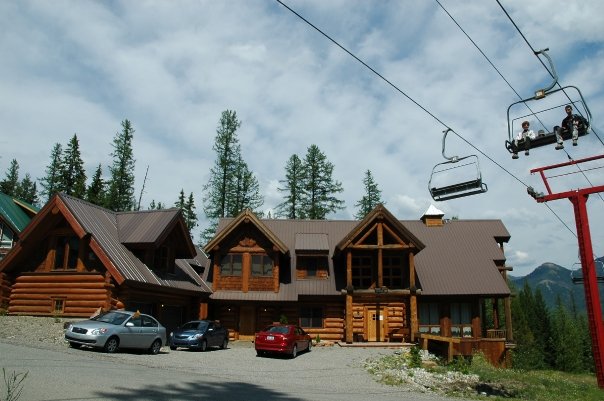 - Watching Paul and Jon play a game of table hockey that was more raucous than you'd expect from two men in their 40's. (I regret not catching that on film.) The Timbers had a sweet game room!
- The wedding morning yoga class, conveniently held right in the living room of The Timbers. There's nothing like sun salutations and a good shavasana to calm the nerves before walking down the aisle.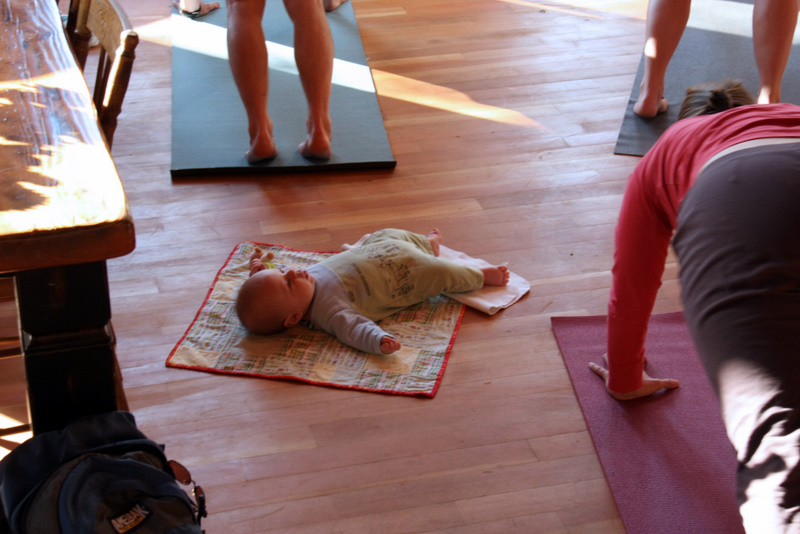 - The post-yoga, pre-wedding run with Paul on a beautiful 5-mile trail in the town of Fernie. We loved chatting with some locals who taught us about Saskatoon berries, but got a little nervous when we saw the sign below. Exactly what kind of animal are they talking about?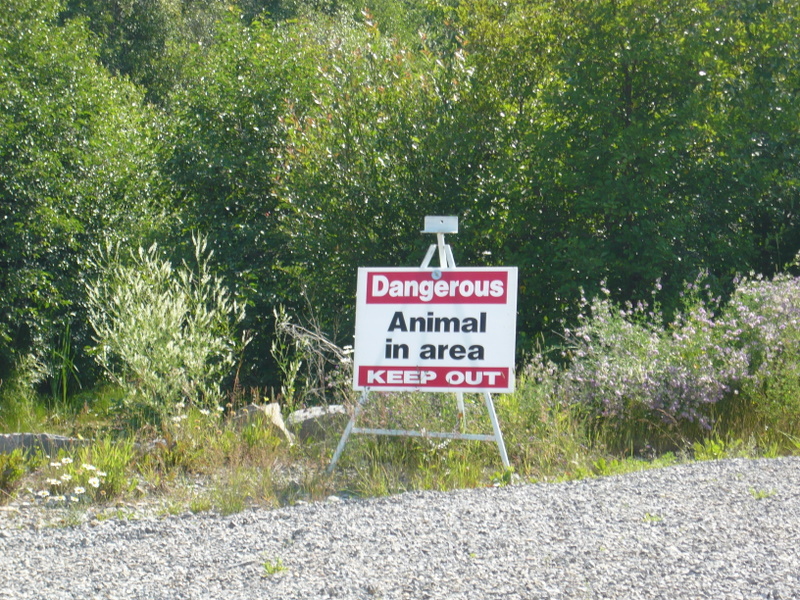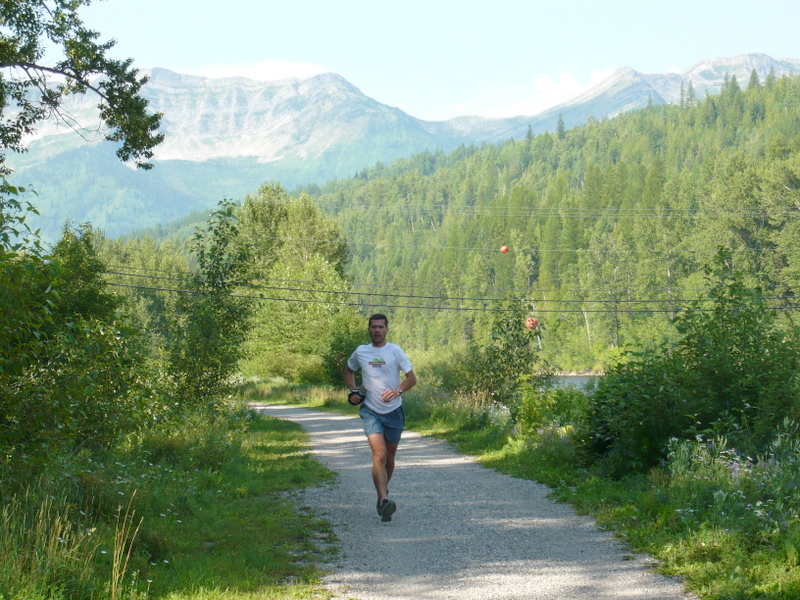 - Riding up the ski lift all decked out in wedding attire to get to the world's most beautiful wedding site. In addition to admiring the amazing scenery, we got to check out insane mountain bikers bombing down the ski hills.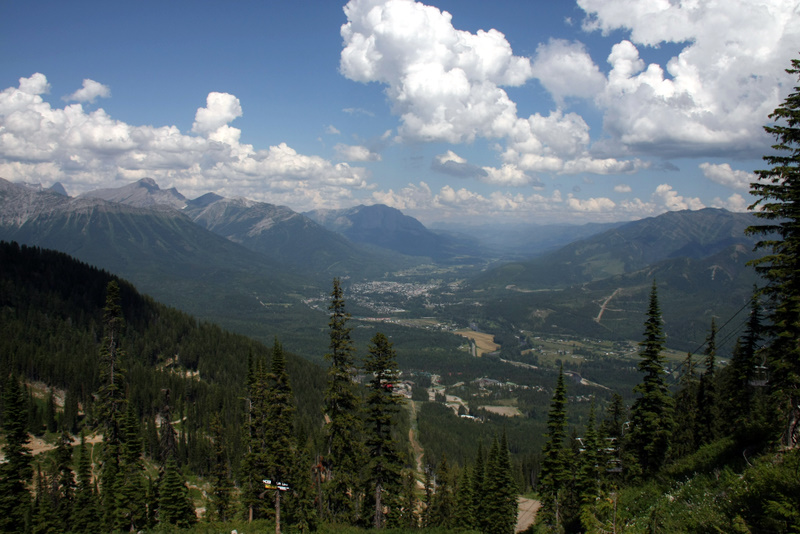 - Watching the groomspeople (which included one woman) eat sack lunches at the edge of the forest before changing into their wedding attire...in the forest. Sorry - no photos.
- Being part of a wedding in which almost every guest played a role. Mine was to read a wonderful excerpt from The Velveteen Rabbit and Paul's was to be the sound man.
- The wonderfully personal ceremony planned out by David and Catherine. Lots of touching moments, happy tears and even a sing along! Curt and Tim played a John Denver tune while the rest of us sang using lyrics written by David just for the occasion.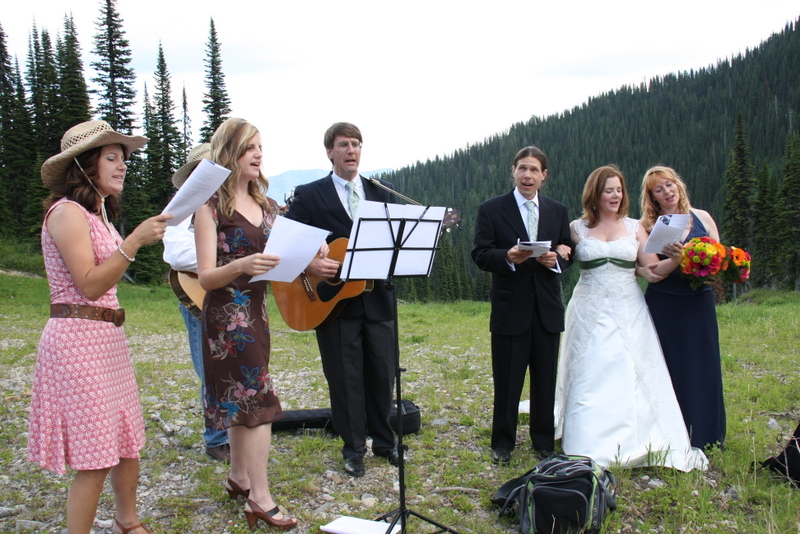 - Dancing with my groom at the reception. Four years of wedded bliss and counting!
- A leisurely morning-after breakfast and walk with most of the wedding guests before hitting the road once again for a few final days in Calgary.
<<
<Back
| 15 | 16 | 17 | 18 | 19 | 20 | 21 | 22 | 23 | 24 |
Next>
>>