Sunday, March 29, 2009, 08:55 PM
Posted by Administrator
It was a weekend jam-packed with happy events and reasons to celebrate. And so I had to pace myself.
Pre-Wedding Run
Denise picked me up at 7 a.m. on Saturday and we headed to Reid Park for a 4.5-mile run with the bride, Billie, as well as Heather and Amy. Then it was bagels, fruit and wedding talk at Billie's house before her salon appointment.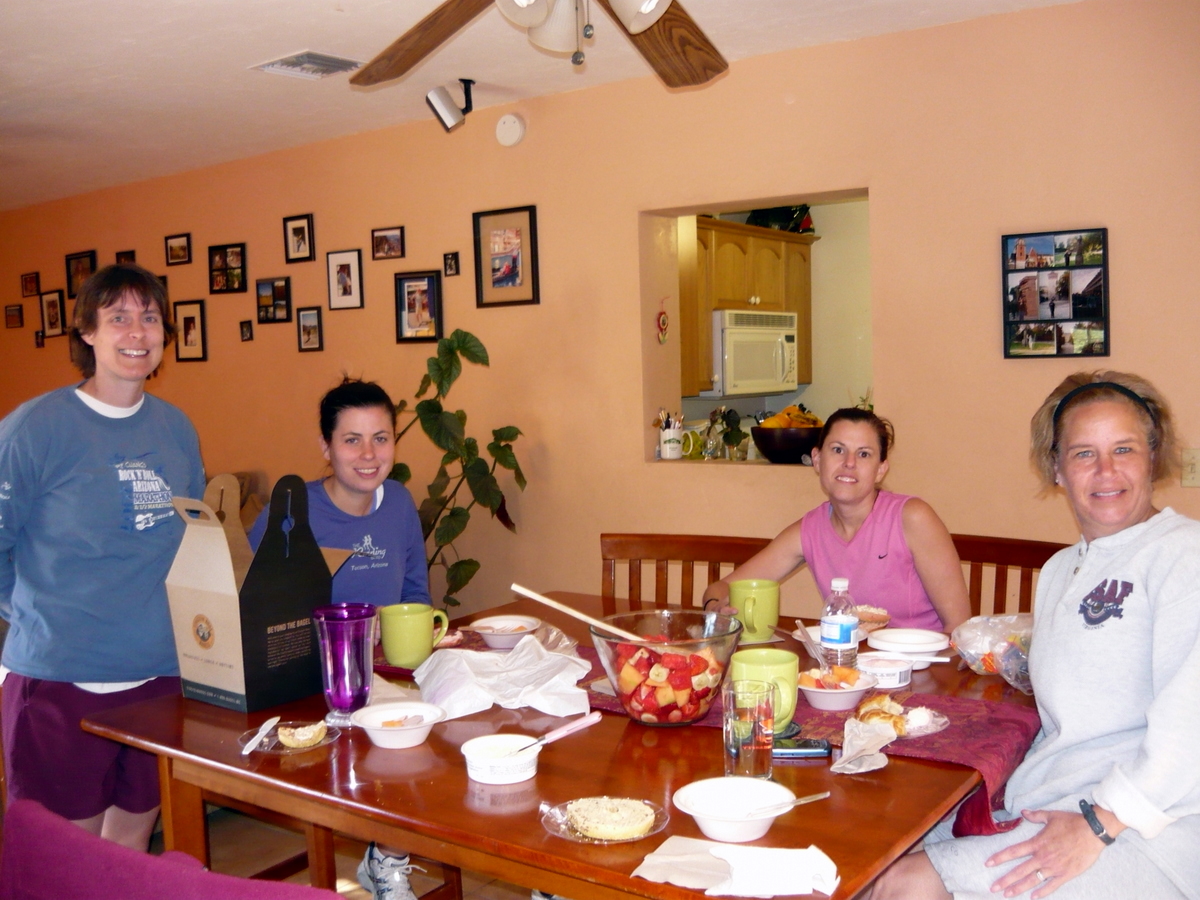 I managed to squeeze in a little time in the hot tub to loosen up before...
Birthday #1
At noon, I entered Peter Piper Pizza for the first time in my life to celebrate the 1st birthday of little Jake. Not wanting to hit the wall or risk GI distress this early in the weekend, we passed on the arcade games and pizza, but had a nice time catching up with friends.
Birthday #2
We couldn't let the day pass without commemorating the 10th birthday of our boys, Rex & Mielo. While they may not have recognized the significance of the day, they seemed to appreciate the slice of fine, Greek cheese that was served with their kibble that evening. Our little boys are all grown up.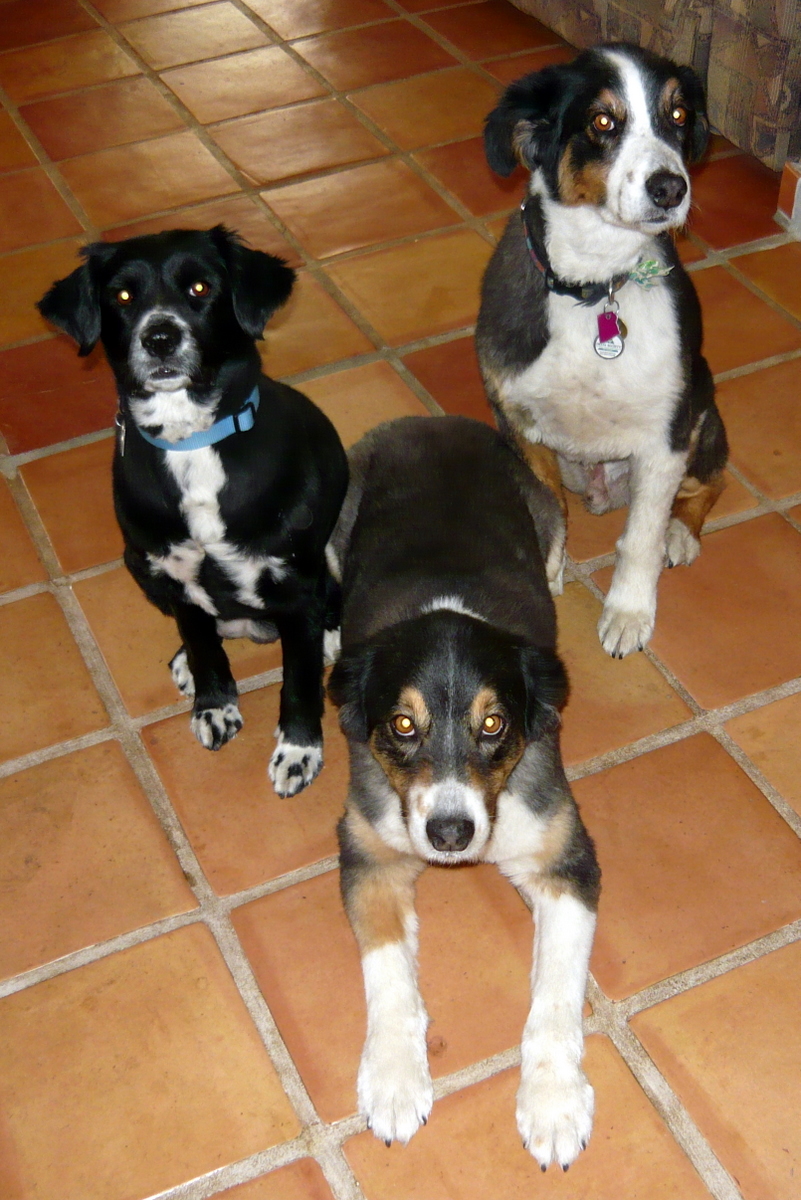 The Wedding
This was our second wedding at
The Oasis at Wild Horse Ranch
. It's a beautiful venue and Billie and Tom had a nice ceremony, including some inadvertent comedic moments when the minister said, "with this wing" instead of "with this ring"...twice.
We enjoyed prickly pear margaritas during the cocktail hour (proper hydration is so important at these events) and then were pleased to be seated with a group of our trail running friends. You know you're at a table of athletes when no one seems to mind dinner discussions about vomiting during races.
We laughed a lot and even danced a little before calling it a night. The weekend was not yet over and we needed to rest up before Sunday's festivities.
Birthday #3
Despite a late evening, we found ourselves awake before 6am. I hit the hot tub once again to warm up for the day ahead, but decided to multi-task by calling Susan, a wonderful friend from college, to wish her a happy 35th.
Birthday #4
The final party of the weekend was a noontime birthday potluck at
Catalina State Park
for our friend Jim. We decided to arrive a few hours early and go for a trail run, as this is simply what we do when we find ourselves so close to beautiful trails. That and I had a sneaking suspicion that last night's dinner of breaded chicken covered in white sauce was not a low-calorie meal.
We did our standard 10-mile loop at Catalina. However, to satisfy my need for variety, Paul humored me and we ran it counter-clockwise. My legs felt heavy, but it was one of those perfect Tucson spring days, and so we just took it slow, enjoyed the beauty and tried to ignore the sound of gunshots from the nearby firing range. That's a little disconcerting.
When we had first arrived at the park, the group picnic ramada was completely deserted. When we returned after our run, it was full of birthday guests and yummy food. Now that's how you finish a long run!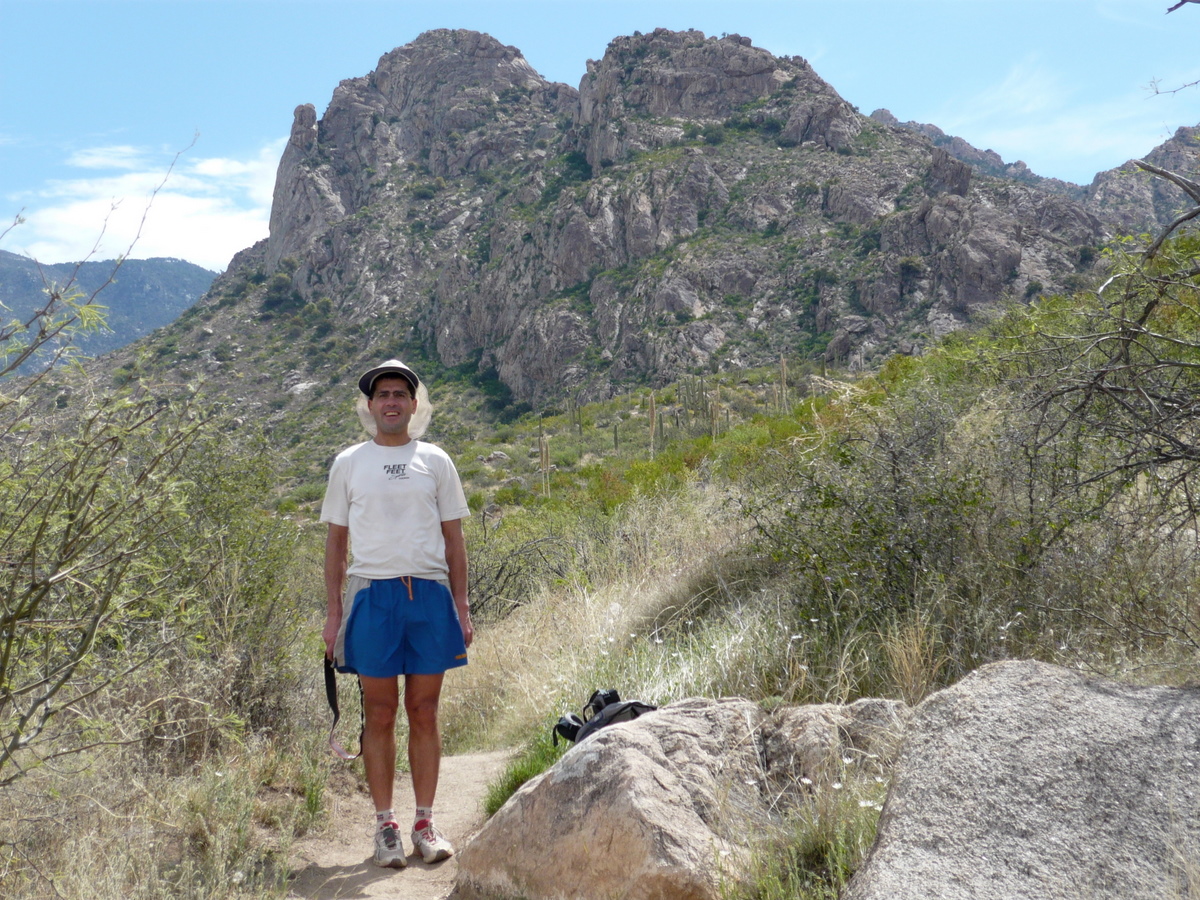 We are already looking ahead to next Friday which we're taking off of work to enjoy a full three days in a mystery location which has yet to be disclosed to Paul. That's right, it's Mystery Weekend #2, planned by me for Paul! Check back next weekend for the full report.
<<
<Back
| 17 | 18 | 19 | 20 | 21 | 22 | 23 | 24 | 25 | 26 |
Next>
>>